From Kanye to 'Keanu': 27 Movies, Books, Shows and Albums to Look Forward To in 2016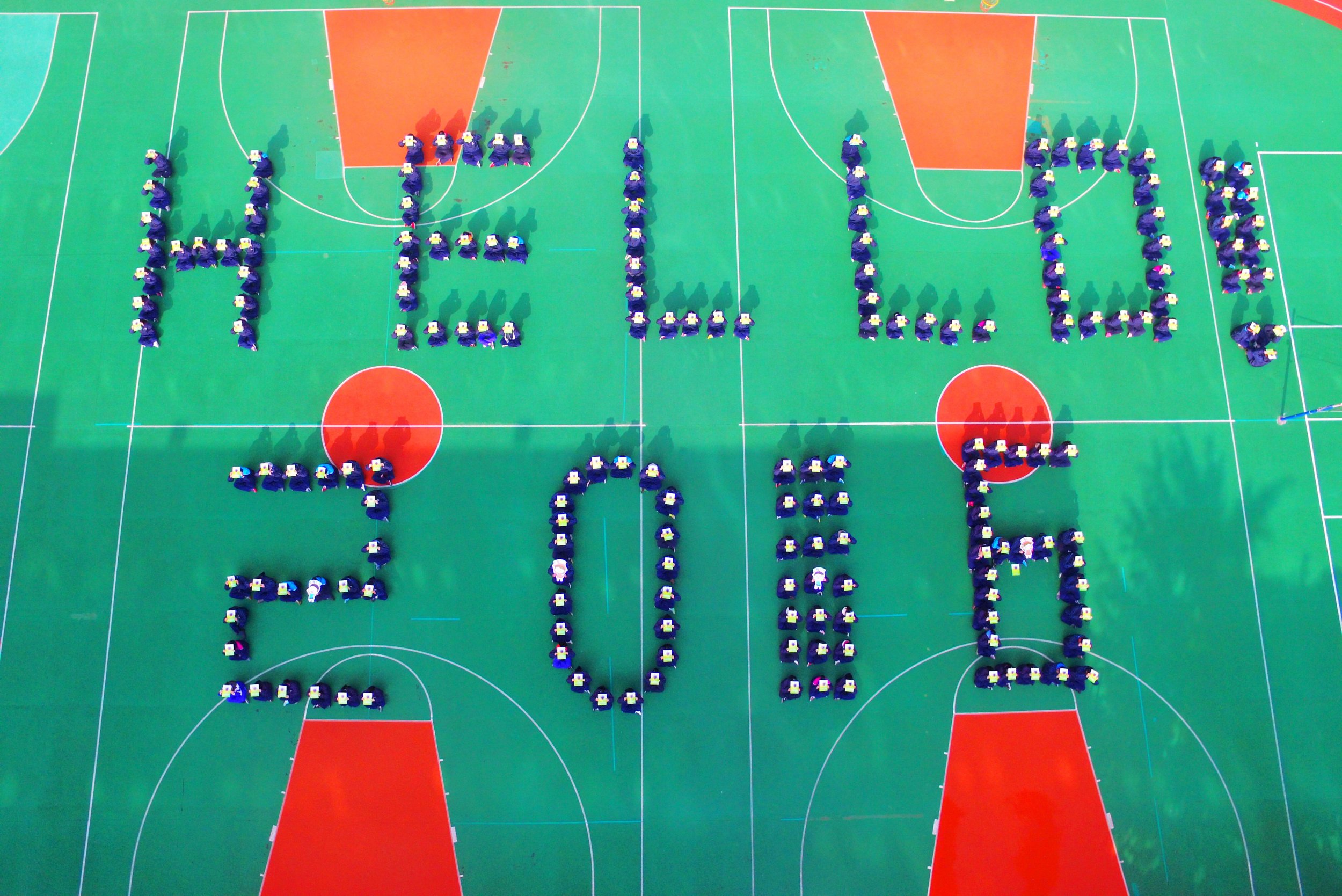 In 2016, we're going to be healthier and wiser, we'll read dozens of books while still making it to the gym daily and Kanye West will finally finish SWISH, his long-awaited seventh album.
Look, stranger things have happened. But even if none of those sunny predictions come to fruition, there's plenty of cultural phenomena to look forward to in the new year. Don't believe us? Scroll down for our 2016 preview.
1. David Bowie's new album Blackstar
The Thin White Duke's forthcoming 25th album opens with a 10-minute track "inspired by Gregorian chant and shifting time signatures" and cites Kendrick Lamar's To Pimp a Butterfly as a prime influence. Who needs Eno? Dropping January 8.
2. Finding Dory
Pixar's next summer flick, out June 17, is a sequel to 2003 hit Finding Nemo, spotlighting amnesiac fish charmer Dory on the hunt to find her family.
3. Zero K by Don DeLillo
When we saw Don DeLillo speak in October, he talked about how he writes not in chapters or pages, but in snippets, only committing a short paragraph or even a few lines to each page he produces before going back and tying it all together. The 79-year-old's latest finished product is Zero K, out in May, which publisher Simon & Schuster calls his "wisest, richest, funniest, and most moving" work in years.
4. Hail, Caesar!
With a Ye Olde Hollywood setting and a head-spinning cast (George Clooney! Tilda Swinton! Jonah Hill! Scarlett Johansson! Josh Brolin! Ralph "Voldemort" Fiennes!), this is looking to be the Coen Brothers' most screwball-y comedy since Burn After Reading. Slated for February 5.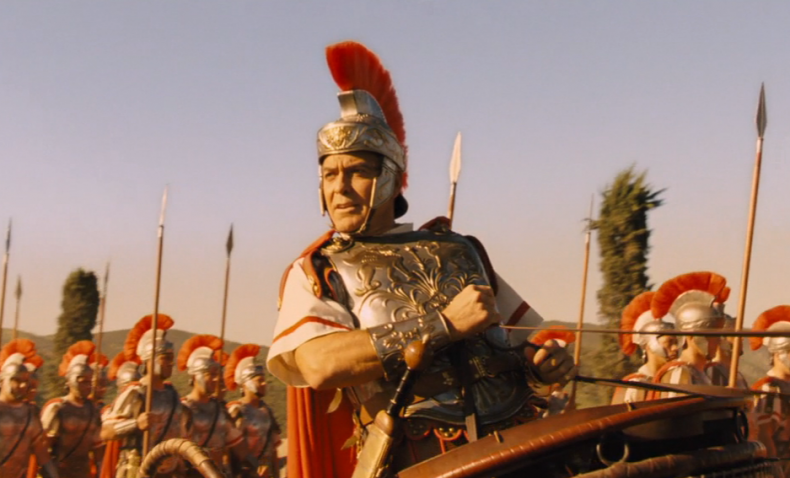 5. Rihanna's Anti album
Is a surprise album still a surprise if it's been promised and delayed forever and ever? And what's the deal with airline food? (Of course, there's still time for Rihanna to release the album in 2015. Maybe the ball won't be the only thing dropping at midnight.)
6. Teresa Guidice Returns to TV
The best reason to watch Real Housewives of New Jersey just finished serving her sentence for a ton of fraud charges, which means we all get the table-flipping Italian mom we came to know and love in season 1 back. It's gonna be a great 2016.
7. LCD Soundsystem reuniting
Many have long speculated that seminal dance-punk group LCD Soundsystem's 2011 farewell shows at Madison Square Garden were not quite the end of the road fans were led to believe. Now it seems the rumors were true, as The New York Times reports the band will be reuniting this spring to headline Coachella. The festival, according to the Times, will run from April 15-17 and April 22-24 this year.
8. The X-Files
Because the truth is still probably out there, we were relieved when Fox announced that The X-Files would be back in miniseries form with Gillian Anderson and David Duchovny, starting January 24. There will definitely be paranormal happenings, plus hopefully some smoldering sexual tension.
9. PJ Harvey's new album (title TBA)
Polly Jean has laid low since winning the Mercury Prize for 2011's Let England Shake, but we're not rid of her. Harvey's recently teased ninth album, due in the spring, promises crushing guitars, insights drawn from visits to Kosovo and Afghanistan and an apparent fixation on war.
10. Chromatics' Dear Tommy album
The album that Chromatics' frontman Johnny Jewel has called "the most rebellious record I've made" has been skipping over its release date since early 2015. But it's coming. Johnny Jewel promised.
11. Savages' Adore Life album
The English post-punk band's second album is slated for January 22. Just trust us: It's really good.
12. James Miller's Oral History of CAA
James Miller is the insider's insider, and his oral histories of Saturday Night Live and ESPN were beyond thorough and as entertaining as a bunch of compiles quotes can get. In May, he will release a new oral history detailing the rise of Creative Arts Agency, Hollywood's premier talent agency. This could be Miller's juiciest book yet.
13. Ghostbusters
Who you gonna call to reboot an '80s cult classic? An all-female team of ghost-avengers (including Kristen Wiig and Melissa McCarthy). Rick Moranis is sitting this one out, but we're just heartened to learn that Rick Moranis is still out there somewhere. Out July 22.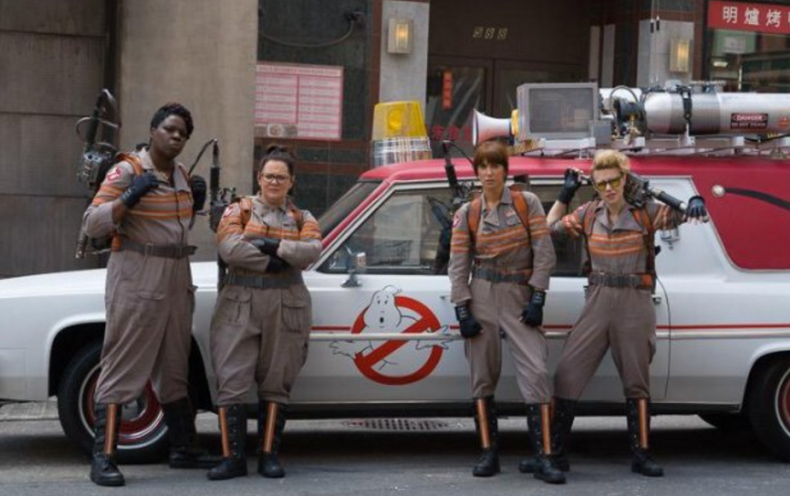 14. Vinyl
Scorsese's music-themed projects have never been the highlight of his career, but this series—with Mick Jagger producing and Bobby" Cannavale starring as a 1970s record label head—looks like a music nerd's dream. Premieres on HBO on February 14.
15. Fantastic Beasts and Where to Find Them
What does it say about the franchise that the most hotly anticipated Harry Potter movie adaptation in a decade is both not actually an adaptation and doesn't feature Harry Potter? No matter: The Eddie Redmayne and Katherine Waterston-led Fantastic Beasts and Where To Find Them shows the wizarding world grown up and moving to New York, albeit in the 1920s. Redmayne plays Newt Scamander, author of the titular book (which Harry purchases his first year at Hogwarts). Let's be honest: It's enough to buy a ticket just to see Eddie Redmayne's magnificent coat on the big screen. In theaters November 18.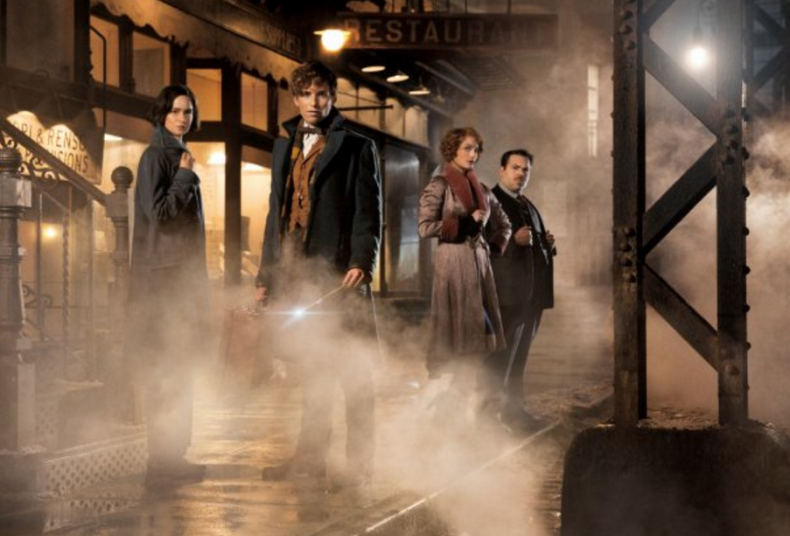 16. Bill Simmons's new project
Bill Simmons and ESPN parted ways in 2015, but the future is bright for everyone's favorite sports and pop culture guru. In July, he signed a deal with HBO, the centerpiece of which will be a new show set to premiere sometime in the spring of 2016. He brought some former Grantland staffers along for the ride, so expect big things.
17. Sherlock: The Abominable Bride
Benedict Cumberbatch's turn as modern-day Sherlock Holmes on the BBC/PBS Masterpiece show has been consistently delightful, but now for something (almost) completely different. Set to premiere on TV in both the U.S. and the U.K. on January 1, The Abominable Bride will also have a limited theatrical release with extras. Plus, the special will be set in the more traditionally Sherlockian Victorian era, but with the same characters. No clue yet whether this is a one-off situation, it's here to stay or it's a big joke played on the audience by showrunner Steven Moffat, but we're willing to find out.
18. Black Mirror Season 3 on Netflix
Everyone's favorite dystopian nightmare is back for a Netflix-sponsored third season! Never mind that the show's first two seasons were about the consequences of getting too attached to our devices, we're streaming this bad boy on our phones.
19. Star Wars: Rogue One
Get used to it: Disney is going to be gifting us a Star Wars movie a year for the foreseeable future. Following Rogue One's arrival in theaters December 16, Episode VIII will come in 2017, a Han Solo-based film in 2018, Episode IX in 2019 and a Boba Fett-based film in 2020.
20. Guns N' Roses also reuniting, also for Coachella
LCD Soundsystem isn't the only big Coachella reunion. From the moment Billboard's "multiple sources" said Guns N' Roses—including Axl and Slash for the first time since 1993—would headline Coachella, we got excited. There have even been suggestions of a stadium tour to follow. Grain of salt, but prepare your hyperbaric chambers for travel, just in case.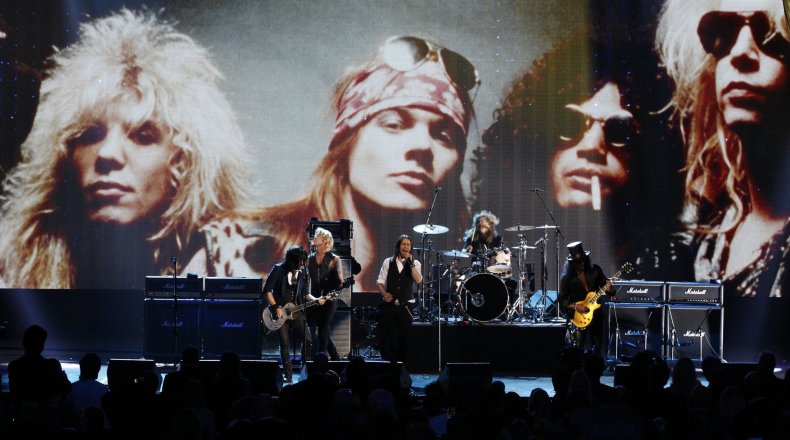 21. Tom Clancy's The Division
Further destroy a hyperrealistic post-collapse New York City with your squad mates—or at least that's how The Division was described back at E3 in 2013. If it can live up to its teaser videos, expect the most highly detailed third-person shooter ever devised. Released March 8.
22. A new Radiohead album
Between studio snapshots and unused Bond themes, Radiohead has been up to...something lately. The gap since 2011's The King of Limbs has been the band's longest yet. A new studio album in 2016 seems all but inevitable.
23. No Man's Sky game
Jet around a galaxy with 18,446,744,073,709,551,616 computer-generated planets to explore. It's a game so revolutionary it was written up by The New Yorker. With press like that, maybe the only response is to temper your expectations now. Release slated for June.
24. Westworld
Though its premise sounds straight out of a George Saunders story, this HBO show is based on the 1973 Michael Crichton film of the same name and takes place in Westworld, a theme park full of robot humans who real guests can pay to interact with in a Wild West setting. What could go wrong? Oh, just everything. Premieres in August.
25. Keanu
We were heartbroken when Jordan Peele and Keegan-Michael Key would no longer be creating new episodes of their eponymously titled Comedy Central show, but we cheered up when we saw the two would reunite in the upcoming movie Keanu. It's a kitten caper that seems part-Pineapple Express, part pop- culture commentary. Also the cat in the movie is actually the titular Keanu, and no word yet whether O.G. Keanu makes an appearance. Out April 22.
26. The Witch
Set in 17th century New England, a family heads off into the wilderness to establish a new haven for religious freedom. When the baby son goes missing, things get very scary indeed. It is as striking and stylish as it is unspeakably horrifying. In theaters February 16.
27. Potential new albums by Kanye West, Blood Orange, Lorde, Frank Ocean and Beyoncé
We can't confirm any of these, but Yeezus, Cupid Deluxe, Beyoncé and Pure Heroine all came out way back in 2013 and Channel Orange came out in 2012. Their follow-ups have to come out eventually, right?