Nigerian Police Drop Threat to Popstar 2Baba Over Planned Protest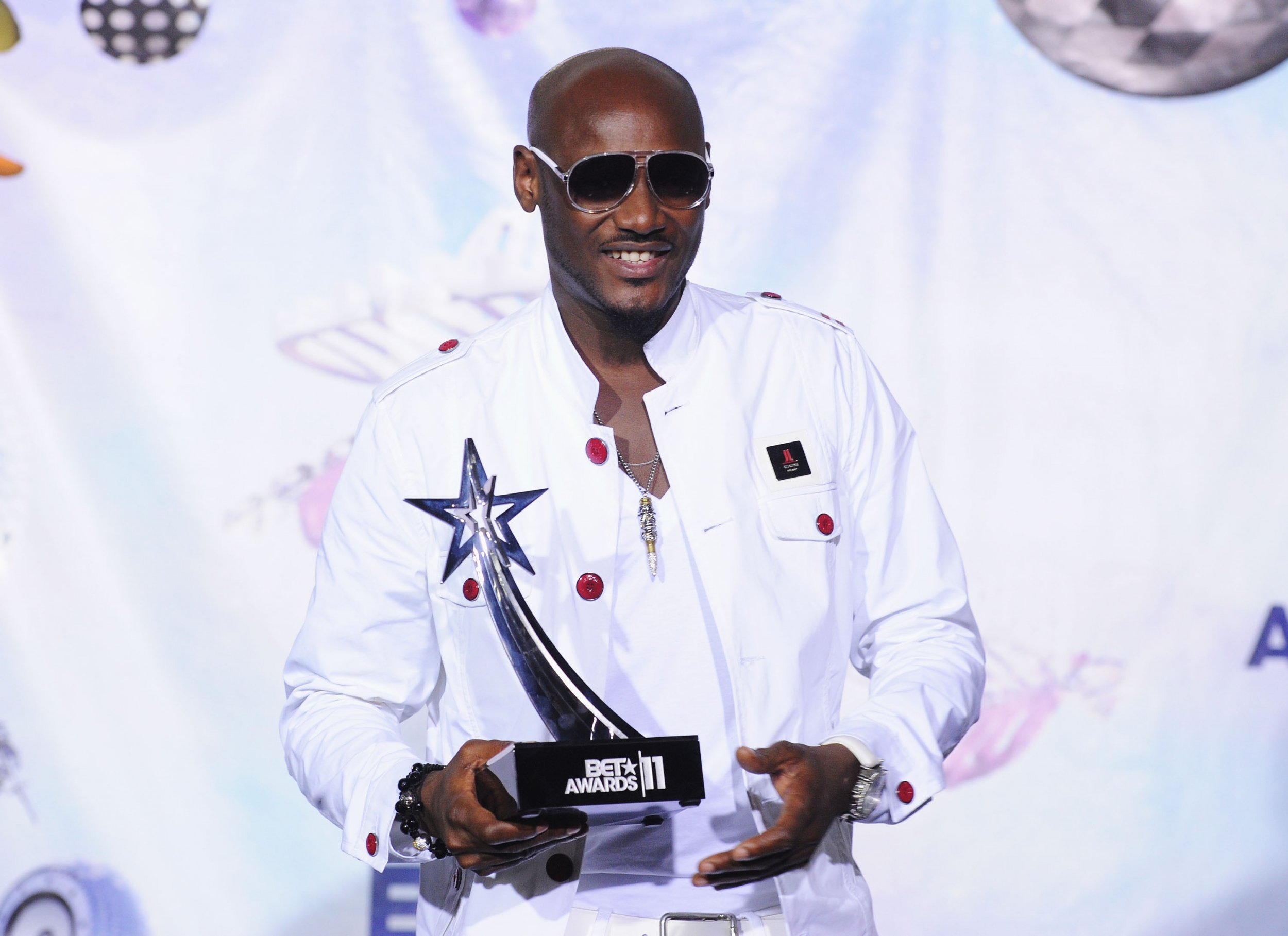 [Updated| Nigerian police have rescinded a threat to block a protest organized by a popular singer who has organized a march against the economic conditions in the West African country.
Innocent Ujah Idibia, better known by his stage name of 2face Idibia or 2Baba, posted a video on his Facebook page on Tuesday, calling for a nationwide march.
Demonstrations are due to take place at the National Stadium in Lagos, the country's most populous city, and in the capital Abuja, on February 6. Idibia's video has been viewed more than 300,000 times and shared over 12,000 times, and has been endorsed by many Nigerians on social media.
Nigeria's economy in recession after a drop in oil output in 2016 and numerous security challenges are confronting the country, including the Boko Haram insurgency in the northeast, which has left more than 2 million people displaced.
The Lagos State Commissioner of Police, Fatai Owoseni, had warned the singer that the marches would not be allowed to go ahead and said that "hoodlums are planning to hijack" the peaceful protest.
"We know that [Idibia] does not have the capacity to contain such a crowd and we will not fold our hands and watch while things go out of hand," said Owoseni, according to Nigerian newspaper Vanguard.
The newspaper also reported that the singer could be arrested if the protests go ahead.
On Friday, however, the Nigerian federal government tweeted that it "fully upholds the constitutional right of Nigerians to peaceful assembly and association."
An activist group helping to organize the protests, Enough is Enough Nigeria (EiE Nigeria), also tweeted that the Nigerian police had said they would now allow the protests to go ahead.
Idibia has won multiple awards, including a MOBO in 2007 in the Best African Act category, and is very popular in Nigeria. He proposed a nationwide demonstration earlier in January, an unusual foray into politics for a Nigerian entertainer.
In the video, Idibia said that the march would be peaceful and would aim to draw attention to social problems in Nigeria, including lack of security, government corruption and the high cost of living. "This march is about demanding that our leaders connect with all the people of Nigeria," he said.
The country's economy has dipped since Nigerian President Muhammadu Buhari came to power in 2015, in large part due to the global fall in commodity prices. The situation was exacerbated in Nigeria in 2016, however, when militant groups in the oil-rich Niger Delta took up arms and blew up oil pipelines in protest at what they claim is the unfair distribution of the country's natural resources. Nigeria's economy is heavily dependent upon oil and the country is one of Africa's biggest oil producers. The country lost almost $5 billion in revenue as a result of the attacks, according to Maikanti Baru, the director of the Nigerian National Petroleum Corporation.
Nigerians also experience frequent fuel shortages, partly down to the country's limited capacity to refine its own oil. Buhari opted to remove a currency peg on the Nigerian naira in June 2016, which had kept the currency at 197 naira to one U.S. dollar. The value of the naira has since fluctuated and Nigeria continues to battle a foreign exchange shortage.