Aaron Rodgers and Shailene Woodley Are Engaged— Here's a Timeline of Their Relationship
Shailene Woodley and Aaron Rodgers are officially off the market: The Big Little Lies actress and Green Bay Packers quarterback are engaged. Woodley confirmed the news on Monday night during an appearance on The Tonight Show Starring Jimmy Fallon, all smiles.
"Yes, we are engaged," Woodley gushed. "We are engaged. But for us, it's not new news, you know, so it's kind of funny. Everybody right now is freaking out over it and we're like, 'Yeah, we've been engaged for a while.'"
Their relationship has been speculated-about for months, and rumors that the two were paired off first started swirling back in the summer of 2020. For a look at how their relationship has progressed in the public eye, check out the timeline below.
July 2020
In July of last year, it was confirmed that Rodgers and his girlfriend of two years, professional driver Danica Patrick, were no longer together. Meanwhile, rumors of his involvement with Woodley got traction after a post on a sports gossip website claimed that the two were spotted together—after Patrick supposedly introduced Rodgers and Woodley. That post apparently came from an anonymous tip, but it was enough to get people online talking and tweeting about the alleged couple.
Woodley, by the way, broke up with New Zealand rugby player Ben Volavola in April 2020, as per Elite Daily.
September 2020
During an appearance on the Pat McAfee Show, Rodgers said that he was happier in life and credited it to love. He didn't confirm who he was seeing, but this was after there was speculation that he and Woodley had begun dating.
"I just have a new and increased love of life," he said. "I've made decisions and changes and habits that put me in a lot better headspace and there's just a lot of things that have come together in my life over the last few months that have really been enjoyable and reminded me, given me perspective, of life and in football, to view things through the most positive lens that I possibly can. And that's why I'm having so much fun, and it starts with love. And then, surround yourself with people that you really enjoy."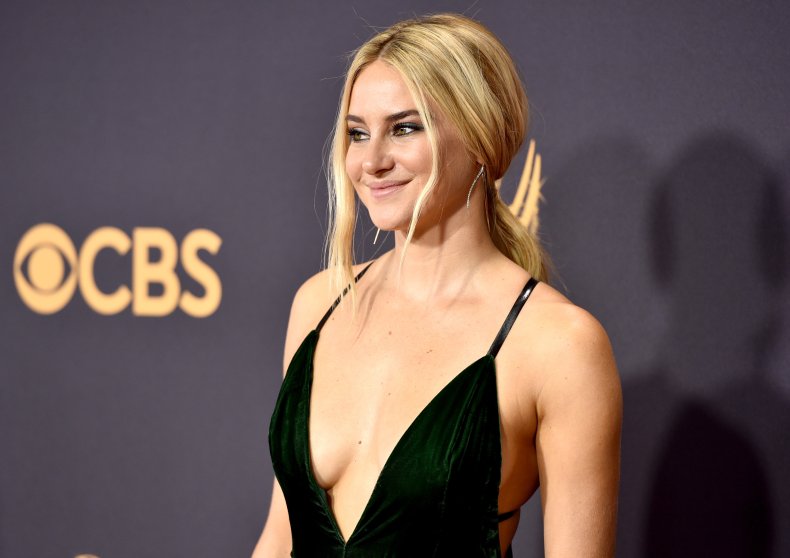 February 2, 2021
In early February, E! News published a report saying that Rodgers and Woodley were in a long-distance relationship. A source told the outlet that the couple "have kept things private and low key," which checks out, considering they hadn't commented publicly on all of the speculation. The two celebrities were reportedly focused on their careers, anyhow, with Rodgers living in Wisconsin during the football season, and Woodley filming a new movie called Misanthrope in Montreal. Naturally, other outlets seized on this report as confirmation.
February 6, 2021
Days later, after he was named the NFL's Most Valuable Player during the 2020 season, Rodgers mentioned that he was engaged. "2020 was definitely a crazy year," Rodgers said in his taped speech, "filled with lots of change, growth, some amazing, memorable moments, 180 straight days of having my nose hairs scraped, playing for very little fans or no fans the entire season, I got engaged, and I played some of the best football of my career."
He also thanked his "fiancée" near the end of his acceptance speech, but did not reveal her name.
February 22, 2021
Woodley put all of the rumors and speculation to rest and confirmed her engagement to Rodgers on Fallon's late-night show.
She also showed off her engagement ring and talked about how, because of the coronavirus pandemic, she was unable to see Rodgers play football, a sport that she's still learning about. "We met during this whacky, whacky time and all of the stadiums were closed that he was playing in, so I've yet to go to a football game," Woodley said. "I didn't really grow up with sports, especially American sports; it was never really on my radar."
However, Woodley said that she doesn't know him as "the football guy." She said, "I know him as like the nerd who wants to host Jeopardy! That's the dude I know."