Adam Kinzinger Accuses GOP of 'Profiting on Populism,' Says 'Focus' Is 'Raising Money'
Representative Adam Kinzinger, an Illinois Republican, accused the GOP of "profiting on populism" and said the "focus" has become "raising money."
Kinzinger is staunchly opposed to former President Donald Trump and his continued grip on the Republican Party. The GOP congressman regularly criticizes the former president and Republican leaders that remain aligned with him. During a Wednesday interview with Yahoo News, he lamented that the GOP now widely promotes "lies and conspiracies."
"It leaves me sad of what the party has become. This is a party that always attracted me for the truth-tellingness, the kind of realism and the American strength aspect of foreign policy, the not playing into people's emotions on the role of the federal government, the saying what needs to be said when it gets too big, etc. That's been lost. It's now a party that is profiting on populism, and that has one focus: raising money," Kinzinger told the news site.
"It's a disappointing moment. We have to continue to fight for the soul of it because just as it was corrupted over time, it can be fixed over time. But the bottom line of it is that we're in a moment where truth doesn't matter, and this party will be around for a while," the congressman added.
"It's depressing to think that's where we are with it."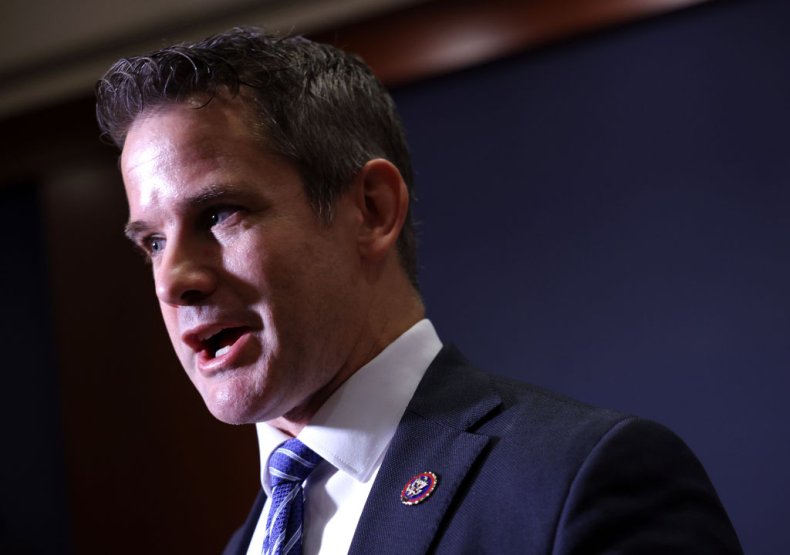 Kinzinger was one of the 10 House Republicans who voted to impeach Trump for inciting his supporters to attack the U.S. Capitol on January 6, 2021. Since then, the GOP congressman has been one of the former president's strongest critics. He is also one of two Republicans—the other being Representative Liz Cheney of Wyoming—who serves on the House select committee investigating the January 6 riot.
During an interview last Friday with MSNBC, Kinzinger said that his political party has become "unrecognizable."
"What has changed is the use of conspiracy, the absolute lack of courage to call it out, the fear that permeates leaders of the Republican Party against a man [Trump] that is basically insane. You know, sending out press releases from Mar-a-Lago," the Republican lawmaker said.
"It's unrecognizable, and it's sad because the Republican Party will exist, and it's a major political party in the United States. We need conservative voices out there as well," he added.
Kinzinger, along with Cheney, has received substantial backlash from Trump and many fellow Republicans. Pro-Trump GOP members of Congress have called for Kinzinger's and Cheney's ouster from the House Republican Conference, accusing them of being "spies for the Democrats." The former president has said publicly that he doesn't consider Kinzinger and Cheney to be Republicans anymore.
Trump has endorsed a 2022 primary challenger against Cheney in Wyoming. Meanwhile, Kinzinger has decided not to seek another term after his congressional district was merged with another—which would have resulted in a contest against a pro-Trump Republican.
Newsweek reached out to the Republican National Committee for comment on Kinzinger's assessment but did not immediately receive a response.