Adam Kinzinger Warns Fear and Conspiracies Might Get Votes but Is 'Destructive to Democracy'
Congressman Adam Kinzinger discouraged the use of fear and conspiracy in politics in a Twitter thread posted on his personal account Monday evening, saying both are destructive to democracy.
The Illinois Republican has been in the spotlight for much of this year due to his criticisms of former President Donald Trump following the violent riot at the U.S. Capitol on January 6. Kinzinger was the first Republican in Congress to call for Trump's removal from office through the 25th Amendment the day after the riots interrupted Congress' certification of the 2020 election results and sent lawmakers into lockdown.
In Monday's seven-part Twitter thread, Kinzinger started by citing January 6 as an example of when politics "fails." While he said differences in opinion on policy are primarily why voters support one candidate over another, he suggested prioritizing "sane politics" in the current era of political division.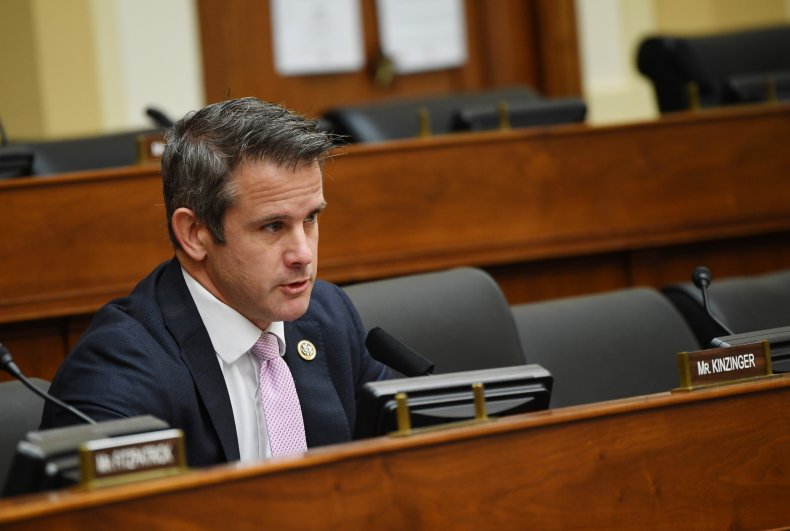 "I believe that even more important now is whether someone is committed to sane politics. Yes, pushing a conspiracy or using fear might get you votes, but it is devestating [sic] and destructive to democracy," Kinzinger wrote. He acknowledged that fear can elevate voter participation, fundraising and action, but "it also drive [sic] a wedge between people based on mistrust and misinformation."
He went on to mention QAnon in saying that wedges between people can "destroy" democracies and added, "a destroyed democracy will mean the issues you care about now, will be nothing when compared with your challenges then."
Kinzinger is one of 10 House Republicans who voted to impeach Trump in mid-January. He was later censured for the vote by Republicans within his district.
Kinzinger has publicly questioned and criticized the direction of the GOP and encouraged voters to support a different path forward for the party. Kinzinger said in late February the GOP was "certainly not united" on a direction for the future, and he suggested earlier that month that some of his Republican colleagues were elected with help from a "steady diet of fear."
Kinzinger launched a political action committee earlier this year aimed at challenging Trump supporters as part of his efforts to shape the party's future. The PAC raised more than $1 million since its official launch in January, according to The Chicago Tribune.
Michael Wood, one of the candidates Kinzinger's PAC supports, received an endorsement from The Dallas Morning News earlier this week. Kinzinger has tweeted support for the Wood, who is running to represent Texas' 6th District, several times in recent days.
Kinzinger ended his Monday Twitter thread with a plug for his "Country First" PAC.
"So vote for and support those who advocate for policies you like, respect those with whom you disagree... but please, REJECT those who lie to you, scare you, and abuse you," Kinzinger wrote. "Let's get back to being adults and putting our @COUNTRY_F1RST."
Newsweek reached out to the Republican National Committee and the Illinois Republican Party for comment and will update this article with any response.