Schiff on Trump Rejecting 2020 Loss: 'He Is Laying the Foundations to Discredit the Votes of Millions'
President Donald Trump's refusal to confirm he would accept the election results is "laying the foundations to discredit the votes of millions of people," Rep. Adam Schiff (D-CA) told Newsweek.
Schiff, chairman of the House Intelligence Committee, said the president's recent remarks were disturbing, while suggesting they could be a means to allow him to "justify a loss" should he suffer defeat in November.
Trump has frequently suggested without evidence that mail-in voting will enable fraud and a "rigged election."
Schiff said Trump's comments in regards to accepting the result were shocking but unsurprising, given he similarly chose not commit to the outcome in 2016.
"It's more dangerous this time around," Schiff said in an interview with Newsweek.
"He is laying the foundations to discredit the votes of millions of people who cast their votes by absentee."
Amid the COVID-19 pandemic, states have opened up absentee voting to wide groups of people, to allow people to cast theirs in this manner as opposed to attending the ballot booth in person. Polling has suggested that most Americans support mail-in voting.
As well as his concerns at Trump's statements, Schiff also spoke of fears that they could be exploited by other nations looking to cause issues for the United States.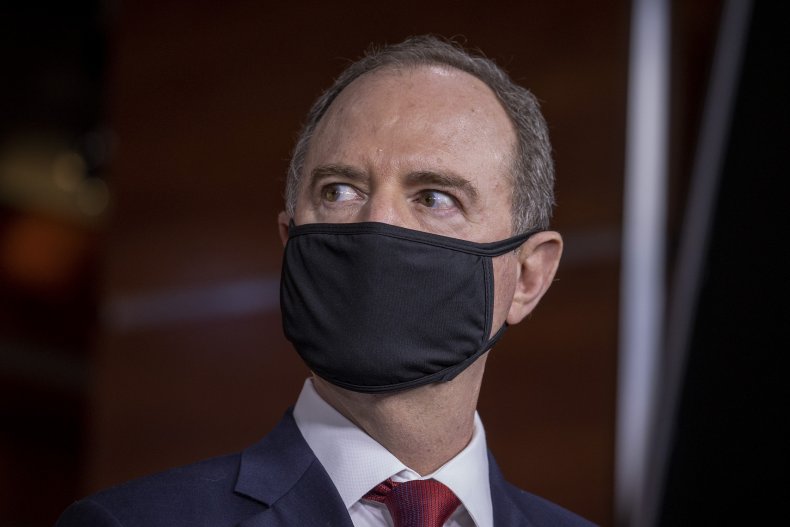 "I worry foreign nations might look at amplifying the president's comments," he said.
"The president is giving them a great deal of opportunity.
"You have domestic bad actors, who are undermining public confidence, and you have foreign nations who would like nothing better but to sow discontent."
Schiff has previously voiced concerns over foreign nations potentially working to impact affairs in the U.S., with he and fellow Democrats having written to the FBI requesting it provide "a defensive counterintelligence briefing" to members of Congress in regards to efforts to interfere in the 2020 presidential election.
Asked how the Democrats would react to a dispute over the results from the president, Schiff said lawmakers in the party had had conversations on this but at present saw aiming for a substantial win as the best option.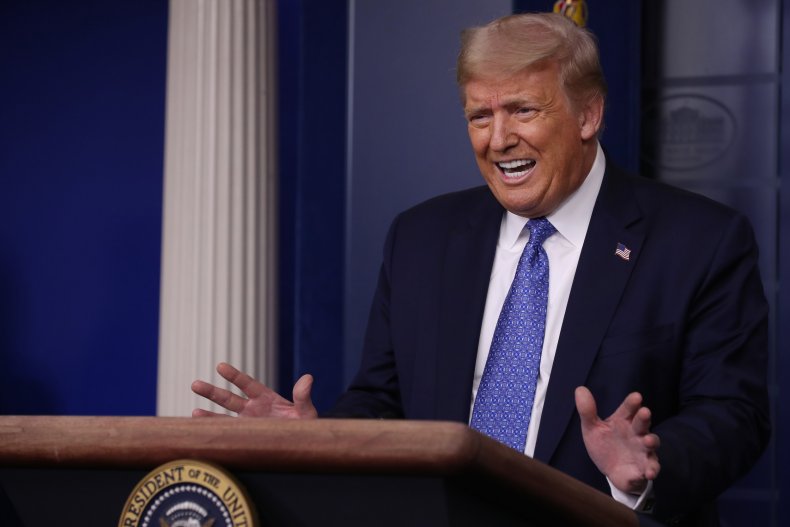 "We've had many conversations on it, spurred on by his remarks on the rule of law," he said.
"The best safeguard we have is to sign up as many people as we can to vote. The best safeguard is a landslide result, in which there's no room for dispute. Otherwise, we're in uncharted waters."
Schiff said he was focused on such an outcome in order to stave off a scenario of Trump disputing the result.
"We do everything we can before election day to make sure that vote is overwhelming," he said.
"The post election situation with an unethical president unwilling to accept the result is one I never want to see."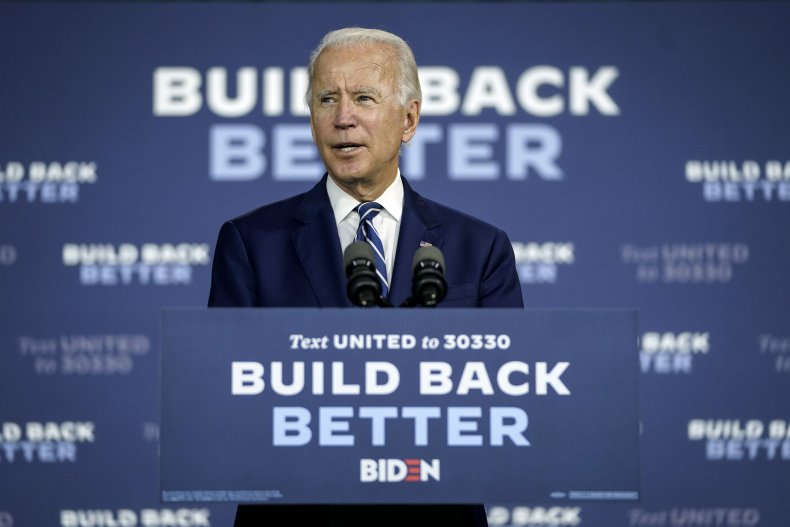 Trump's reluctance to confirm he would accept the election results previously led to a backlash from Democratic lawmakers.
In an interview with Fox News Sunday, Trump said when asked about accepting the outcome: "I have to see. Look, I have to see. No, I'm not going to just say yes. I'm not going to say no, and I didn't last time either."
Sarah Matthews, White House deputy press secretary, further shared the president's reservations over mail-in voting, telling Newsweek, "Imposing a new voting system in a hurried fashion ahead of November only exacerbates the real, underlying concerns about the security of voting by mail without the proper safeguards. From the beginning of his Administration, President Trump has taken action to defend our election system from meddling and interference.
"All Americans deserve an election system that is secure and President Trump is highlighting that Democrats' plan for mass mail-in voting would lead to fraud."
Asked for comment, the Trump campaign shared a statement from Tim Murtaugh, its director of communications.
He said: "It is now the stated goal of Democrats to eliminate protections for election integrity, such as mailing a ballot to every registered voter, whether they asked for one or not. They also want to eliminate signature matching and clear the way for ballot harvesting, which are also wide open opportunities for fraud."
He also suggested there were "widespread problems" with mail-in voting and referred to a recent case of a dead cat having been sent a ballot.
Murtaugh added that "we don't know what kind of shenanigans Democrats will try leading up to November" and said. "If someone had asked George W. Bush and Al Gore this same question in 2000, would they have been able to foresee the drawn out fight over Florida? The central point remains clear: in a free and fair election, President Trump will win."
Trump is currently trailing Biden in polling ahead of November and is behind in several battleground states.
However, the president has also hit out at "fake polls," while Vice President Mike Pence recently said "polling is broken."
Update 7/24/20: This article was updated with a statement from Sarah Matthews.