Alec Baldwin Says He Planned to Teach in Syracuse Before Marrying Hilaria
Alec Baldwin has revealed that he had planned to teach at Syracuse University before he met and started a family with his wife, Hilaria.
The screen star, whose late mother was from the upstate New York region where the college is located, took to Instagram on Wednesday to share the detail about his life as he spent time at his sister's home outside of the city of Syracuse.
Calling the area "beautiful" as he trained the video's lens on the fall foliage coating the lush green grass surrounding him, Baldwin, 64, said, "There was a time in my life when I imagined, if I hadn't gotten married again, that I would move here."
He continued: "I thought I'd keep my apartment in New York and work every now and then, and then I would come up here and teach film appreciation, or something like that, at SU. I would move up here, where my family has lived for many years.
"After my dad died in 1983, my mom and my sister, they moved up here, where my mom is from. And they live in this very pretty area—it's so pretty here. It's just really, really gorgeous, especially this time of year. I drive around here and I go, 'That's the house I would've bought,'" Baldwin said.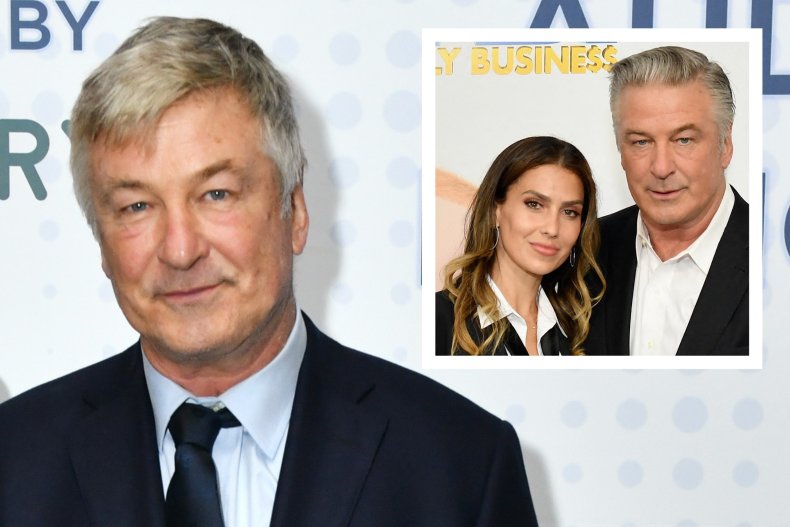 The 30 Rock star and Hilaria, 38, wed in 2012. They have seven children, including daughters Carmen Gabriela, 9, and María Lucía Victoria, 19 months, and sons Rafael Thomas, 7, Leonardo Ángel Charles, 6, Romeo Alejandro David, 4, and Eduardo Pao Lucas, 2. They welcomed a new daughter, Ilaria, last month.
Alec, who was born on New York's Long Island, is also the father of model Ireland Baldwin, his 26-year-old daughter with ex-wife Kim Basinger. The Hollywood stars, who wed in 1993, announced their split in 2000, with their divorce finalized in 2002.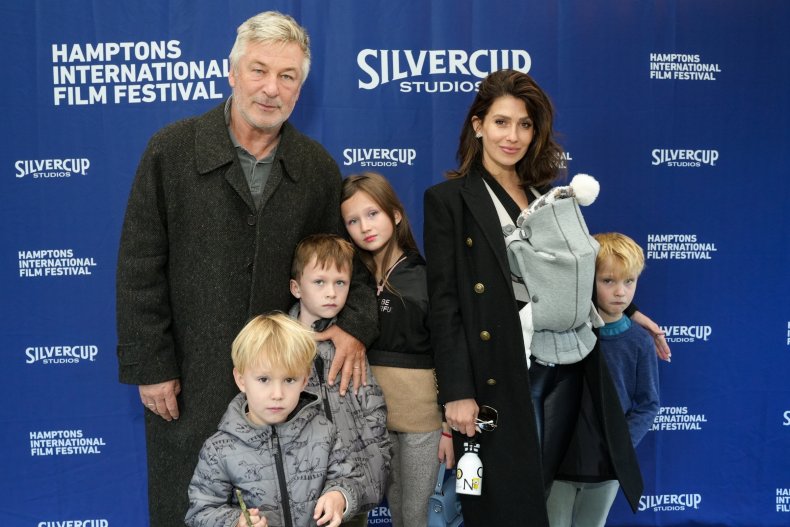 Expressing his love for the area where he has familial roots, Alec said in the Instagram video: "I know the trees and fall foliage are everywhere, but I'm particularly fond of this area. I like it a lot. Syracuse, of course, is a once-great city. It's kind of a rust belt area now, like a lot of Central New York.
"But it still has a great school. SU is a great school—great programs and diverse programs and famous athletic programs. I love it up here, I really do. But I chose another path. I chose to get married again and to have seven children and do that."
He continued: "But truly, had I not done that, had I not met Hilaria, had I not started a family with her, I would've moved up here. Spent the fall here and then in the winter time—it's pretty tough here in the winter—travel, work, go to New York, see some shows, see some exhibits, and enjoy what New York has to offer. But it sure is pretty here."
The actor's mother, Carol Baldwin, graduated from Syracuse, where she met her future husband, Alexander Rae Baldwin Jr. They later moved to Long Island. After returning to Central New York, she lived in Camillus until her death earlier this year.