Ireland Baldwin Reveals Rape, Abortion Experience in Roe v. Wade Reaction
Ireland Baldwin has revealed that she was raped as a teenager, and recounted her experience with abortion in light of the Supreme Court's decision to overturn Roe v. Wade.
The Supreme Court's conservative majority on Friday morning ended nearly five decades of precedent by overturning the judicial body's landmark 1973 decision, which had established a woman's constitutional right to an abortion.
The decision could see abortion bans in roughly half of the states in the U.S. Thirteen states, mainly in the South and Midwest, already have laws on the books that ban abortion in the case of Roe being overturned.
Soon after the ruling was publicly announced, a host of celebrities, Democrats and abortion rights activists expressed their outrage at the decision, while many others shared personal stories about their own experiences with abortion.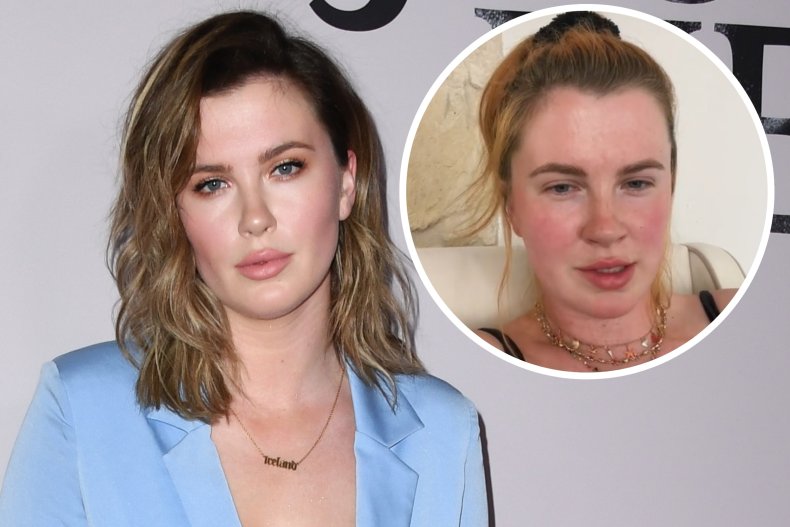 Baldwin, 26, counted herself among those recounting deeply personal experiences on Sunday, when she shared a TikTok video in which the model revealed that she once had a abortion, after falling pregnant while in an "unhappy" relationship.
In the video, which can be viewed in full at the top of this article, she also revealed that the decision capped a period of having "spiralled" after she was sexually assaulted.
"I was raped when I was a teenager and I was completely unconscious when it happened and it changed the course of the rest of my life," Baldwin said in the self-shot footage. "I never told anyone at the time, not for years. The only person who knew was a nurse that treated me shortly after.
"I didn't even tell my own boyfriend at the time, not my parents, no one. I kept that secret inside of me for years, and because I did it caused a lot of hurt and a lot of pain to me and to people I love.
"I harbored so much pain and so much guilt for so long and I spiralled. I lost control of my life. I drank a lot more, I partied a lot more, I self-medicated, I was in other abusive and toxic relationships and friendships. I pretty much just did everything I could to distract myself.
"Seeing so many other brave women share their stories got me thinking what my life would have been like if I had become pregnant and if I had to raise a baby during everything I was going through at the time."
Baldwin, whose parents are actors Alec Baldwin and Kim Basinger, noted: "Mind you, I have medical resources, money and support that a lot of women do not have access to. It would have simply been traumatizing and impossible."
In the video, Ireland Baldwin then brought the narrative forward to another point in her life, "when I did have a boyfriend and I did become pregnant.
"At that point in time, I would say that we were very unhappy together and he made it pretty clear that he never wanted kids or marriage. He barely wanted to be in a serious relationship."
Explaining why she chose to terminate the pregnancy, she said: "I chose to get an abortion because I know exactly what it felt like to be born between two people who hated each other."
Alec Baldwin and Basinger, who wed in 1993, had their divorce finalized in 2002. The Hollywood screen stars went through a bitter custody battle over their daughter.
"Could I have had that baby and put that baby up for adoption?" Ireland Baldwin continued in her video. "Maybe, maybe not. But choosing to raise a baby without my own financial security, without a loving and supportive partner. That wasn't going to work for me. I chose me and I would choose me again. It's your life, it's your choice."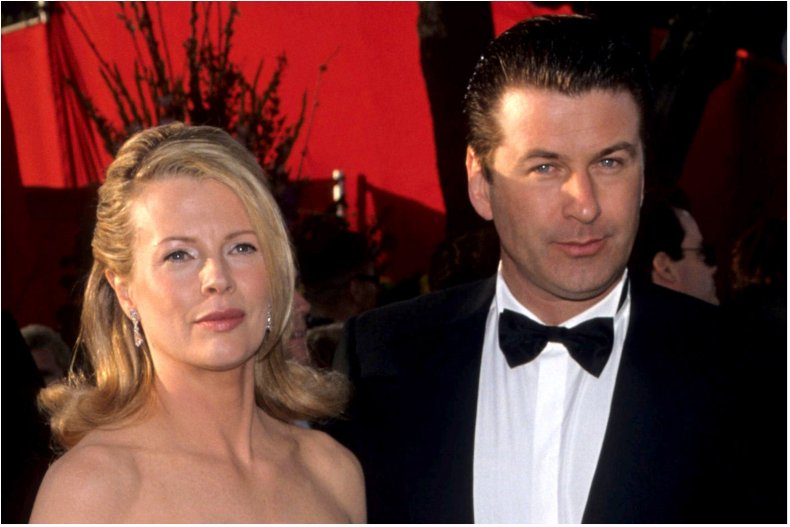 While Ireland Baldwin shared her story on social media, she stressed that nobody should feel obliged to put out similar posts—despite apparent demands.
"I don't feel that it is anybody's responsibility to talk about this if they don't feel comfortable," she said. "I've seen countless TikToks in the past 24 hours, where women are telling other women that it is their responsibility to share their abortion story.
"I find that to be invasive and wrong and just simply not true. I am only now sharing my story because I want other women to feel supported and loved whether they want to share their own or not."
While abortion will remain legal in New York and many other liberal-leaning states, a number of conservative states swiftly moved to near completely ban or severely restrict access to abortions immediately after the Supreme Court decision was handed down.
In some cases, these laws do not include exceptions for rape or incest. Some conservative states had so-called "trigger laws" already go into effect as soon as Roe was overturned.