Alexandria Ocasio-Cortez: Democrats Accepted 'Racism as Realpolitik' by Compromising on Trump's Border Wall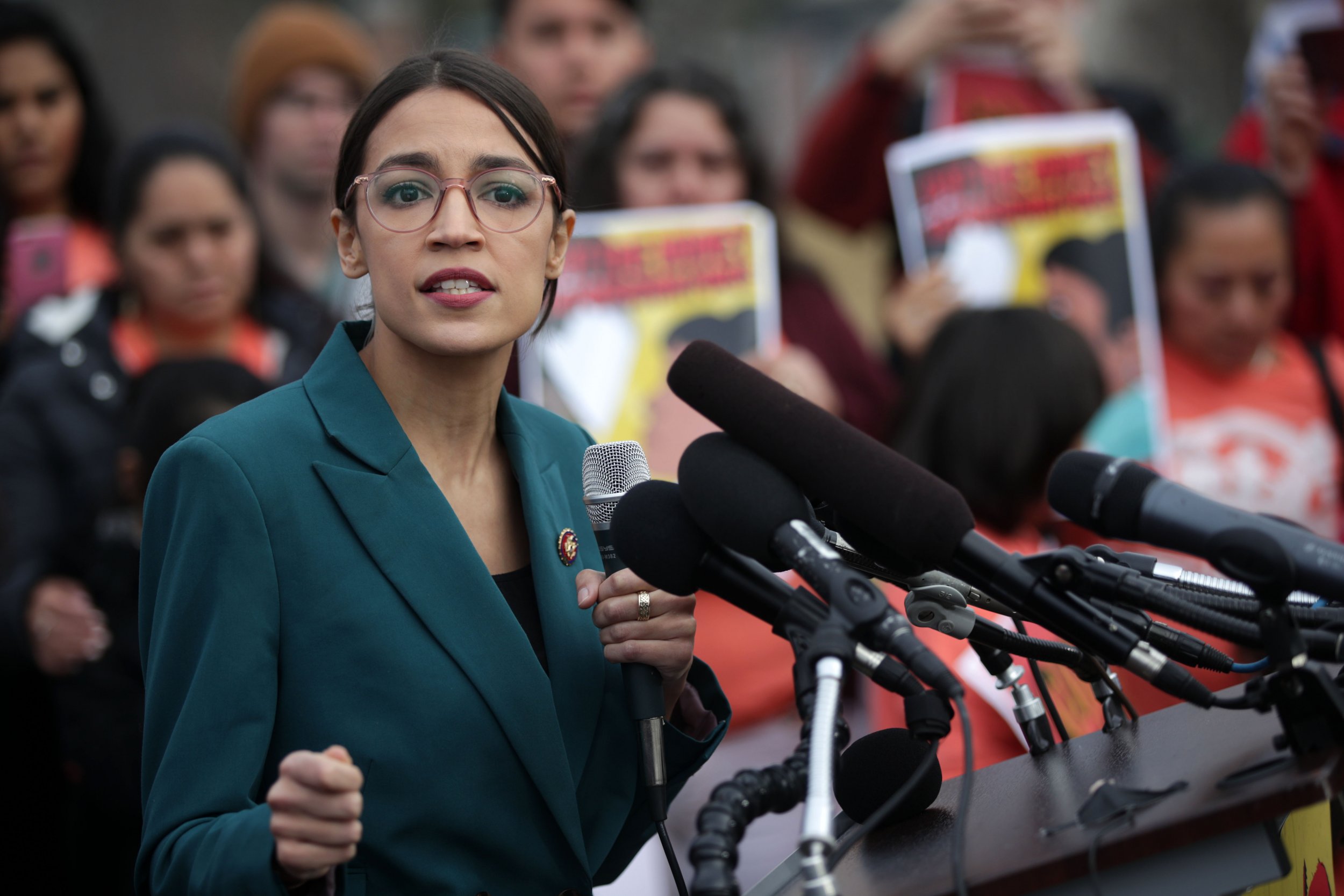 Representative Alexandria Ocasio-Cortez, a New York Democrat, warned her own party that compromising on President Donald Trump's controversial border wall normalized racism in American politics.
The freshman congresswoman on Tuesday tweeted against the racism she said was inherent in Trump's immigration policy, which she said was grounded in prejudice, not evidence.
Ocasio-Cortez tweeted her warning in response to continued attacks on fellow congresswoman Ilhan Omar, who has come under attack for using what some considered anti-Semitic tropes while criticizing the influence of the pro-Israel lobby in the U.S.
Ocasio-Cortez suggested that Omar's supposed "implied tropes" were no more concerning than those employed by the White House when discussing immigration reform, and slammed her own party for appeasing Trump on his grand border wall project.
"Where was the concern last week when 26 Dems voted for a GOP amendment to expand [Immigrations and Customs Enforcement] powers rooted in the racist + false trope that Latino immigrants are more dangerous than US born citizens?" Ocasio-Cortez asked in a tweet.
Ocasio-Cortez was referring to a successful Republican amendment to a gun control bill, which meant ICE must be notified when any undocumented immigrant tries to buy guns.
The bill passed 220 to 209 with the support of 26 Democrats, angering representatives—including Ocasio-Cortez—who oppose ICE and have even called for its abolition.
"ICE is a dangerous agency with 0 accountability, widespread reporting of rape, abuse of power, + children dying in DHS custody," she tweeted after the bill passed. "Having a D next to your name doesn't make that right."
On Tuesday, the congresswoman delivered a more general rebuke of Trump's and Republican Party immigration policy. "The entire premise of a wall is not based in fact," she tweeted. "It's based in a racist + non-evidence based trope that immigrants are dangerous.
"Some Dems are willing to 'compromise' & spend billions on a trope because we've accepted some kinds of racism as realpolitik in America," Ocasio-Cortez wrote.
A debate over funding for the border wall drove the longest federal government shutdown in U.S. history, which stretched from December 2018 through the new year. It was halted temporarily at the end of January, holding off another possible major shutdown until mid-February, when the two parties compromised and agreed to give the president $1.375 billion to build 55 miles of new barriers along the southern border—far less than the $5.7 billion Trump had initially demanded.
The president then declared a national emergency—which is currently being challenged in Congress and the courts—which would allow the president to circumvent Congress and get the money for the wall from other budgets and agencies. The wall has become a cause célèbre for the conservative wind of the Republican party and one of the most potent symbols of Trump's "Make America Great Again" message.
On Monday, Senate Majority Leader Mitch McConnell said the Senate would likely vote to block the emergency declaration, but the president has already said he would veto any such resolution, leaving its fate to the courts.
Trump insists the wall is needed to curb illegal immigration, along with drug trafficking, disease and crime, at the U.S.-Mexico border, despite evidence to the contrary. On Tuesday, border enforcement authorities said more than 76,000 migrants crossed the southern border illegally last month, the largest number for February in 12 years.