'Alt-Right' Websites Under Attack From Hackers in Battle to Take White Supremacist Propaganda Offline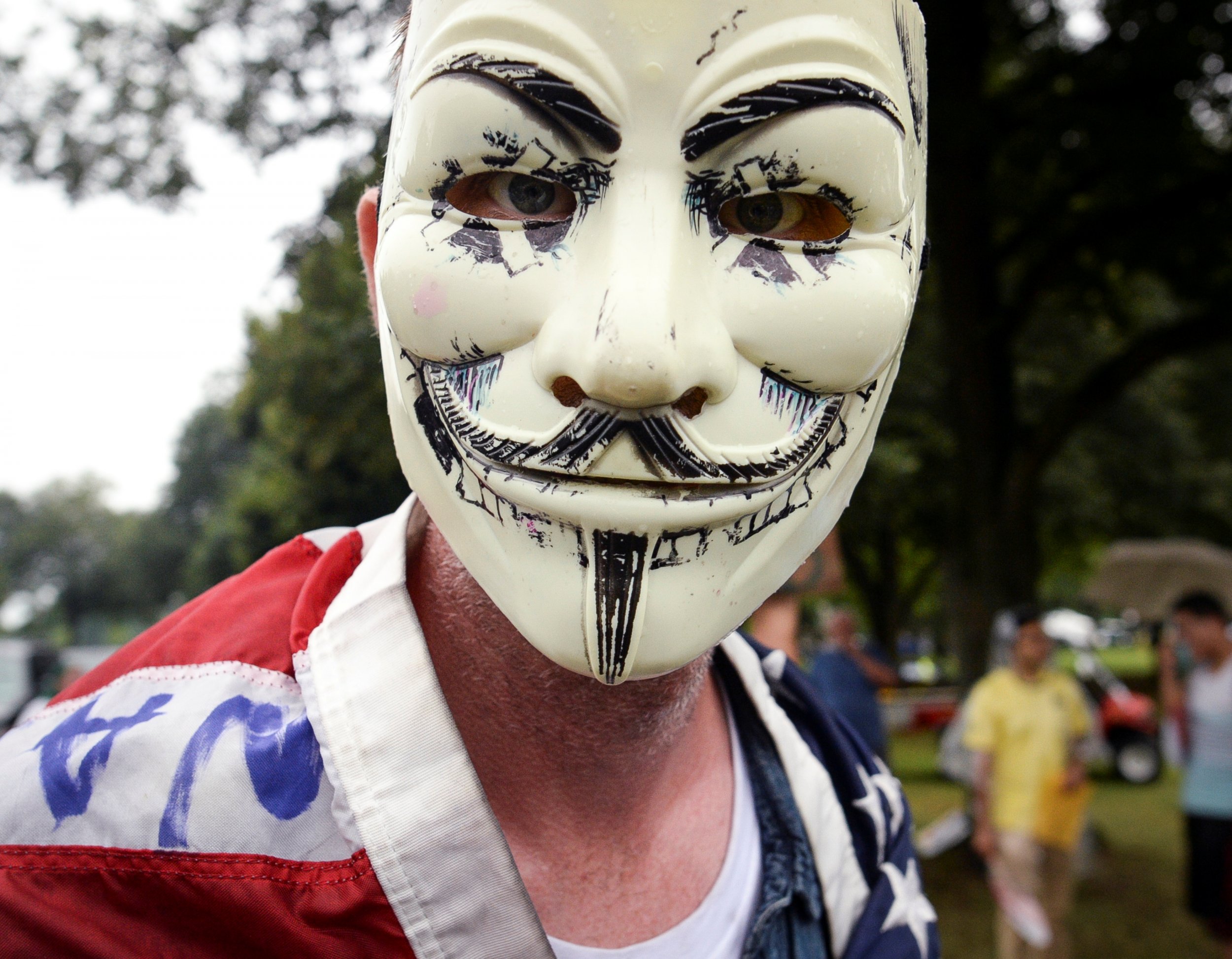 Anonymous hackers shut down or defaced at least three websites affiliated with far-right politics this weekend, part of an ongoing effort to disrupt the recruitment tactics of white supremacists who have been emboldened since the election of Donald Trump.
Altright.com, a site affiliated with white supremacist Richard Spencer, klukluxklan.bz, and the homepage for Act for America, a self-described "national security organization" frequently accused of promoting Islamophobic propaganda, were all targeted by hackers over the last few days.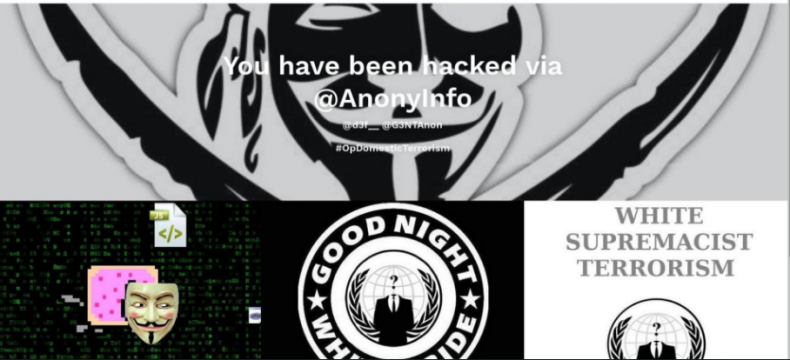 Spencer's de facto homepage was taken offline with a distributed denial-of-service attack, better known as a "DDoS attack," where a server is bombarded with requests in order to overload it and shut it down. A spokesperson for the National Policy Institute, Spencer's think tank, confirmed to Newsweek that the site was likely taken offline by hackers this weekend. As of Monday morning, the Spencer-affiliated website was working, although a statement declares that it is "undergoing renovation."
ACT for America's site was defaced, rather than taken offline. The site's "shop" page, typically used to sell merchandise, was restructured to promote imagery condemning white supremacy. On Monday, the group's site was functioning, but the defaced shop page was removed. Newsweek reached out to ACT for America for comment about the incident but did not immediately receive a reply.

The attacks were a part of #OpDomesticTerrorism, an ongoing effort linked to the disruption of white supremacist and far-right sites being carried out by Anonymous, an international collective of online activists that work under no formal hierarchy or structure.
A representative from the group, who did not reveal his identity, told Newsweek that three core members of the collective are focused on #OpDomesticTerrorism, and have been working "to track, eliminate, and disrupt all neo-nazi and white supremacist communications online" since the deadly Unite the Right Rally took place in Charlottesville, Virginia, last August.
"It's important to attack these terrorists on all fronts. Oppose them on the streets. We will attack them relentlessly on the digital front," the spokesperson said, referring to the sites that were hacked over the weekend. The website for the neo-Nazi group Atomwaffen, which has been linked to several murders, was also taken offline as part of #OpDomesticTerrorism earlier this month.
The ability to target young people for recruitment using the internet has been critical to the growth of white supremacist groups in the modern era. Daily Stormer, a sophomoric neo-Nazi site that has been removed from over a dozen domains since the Charlottesville rally led to murder charges against a man that marched with a white supremacist group, openly boasts that it is trying to lure 11-year-old children into hate groups.
In addition to hacking, both antifascist activists and concerned citizens have pressured companies like Facebook, Twitter, and YouTube to take propaganda offline with mixed results. Twitter, which has been heavily criticized for giving a platform to people who promote hate speech, launched into a much-discussed purge of accounts in December. Since that time, however, many accounts associated with white supremacists either remain online or have found new homes under different handles.
YouTube froze the account of Tim "Baked Alaska" Gionet on Saturday for hosting neo-Nazi content on his channel. The account will be locked for three months, according to YouTube. Gionet, an "alt-right" entertainer who attended the Charlottesville rally and was banned from Twitter in 2017, had been using the platform to host a debate series that included the editor of Daily Stormer as a guest.
Mike Cernovich, Jack Posobiec, and Laura Loomer, three conservative entertainers linked to the "new right," a scene that grew out of alt-right politics, were suspended from the online publishing platform Medium late last week.