Pro-Trump Media Personalities Struggle to Shake 'Toxic Waste' of 'Alt-Right' Brand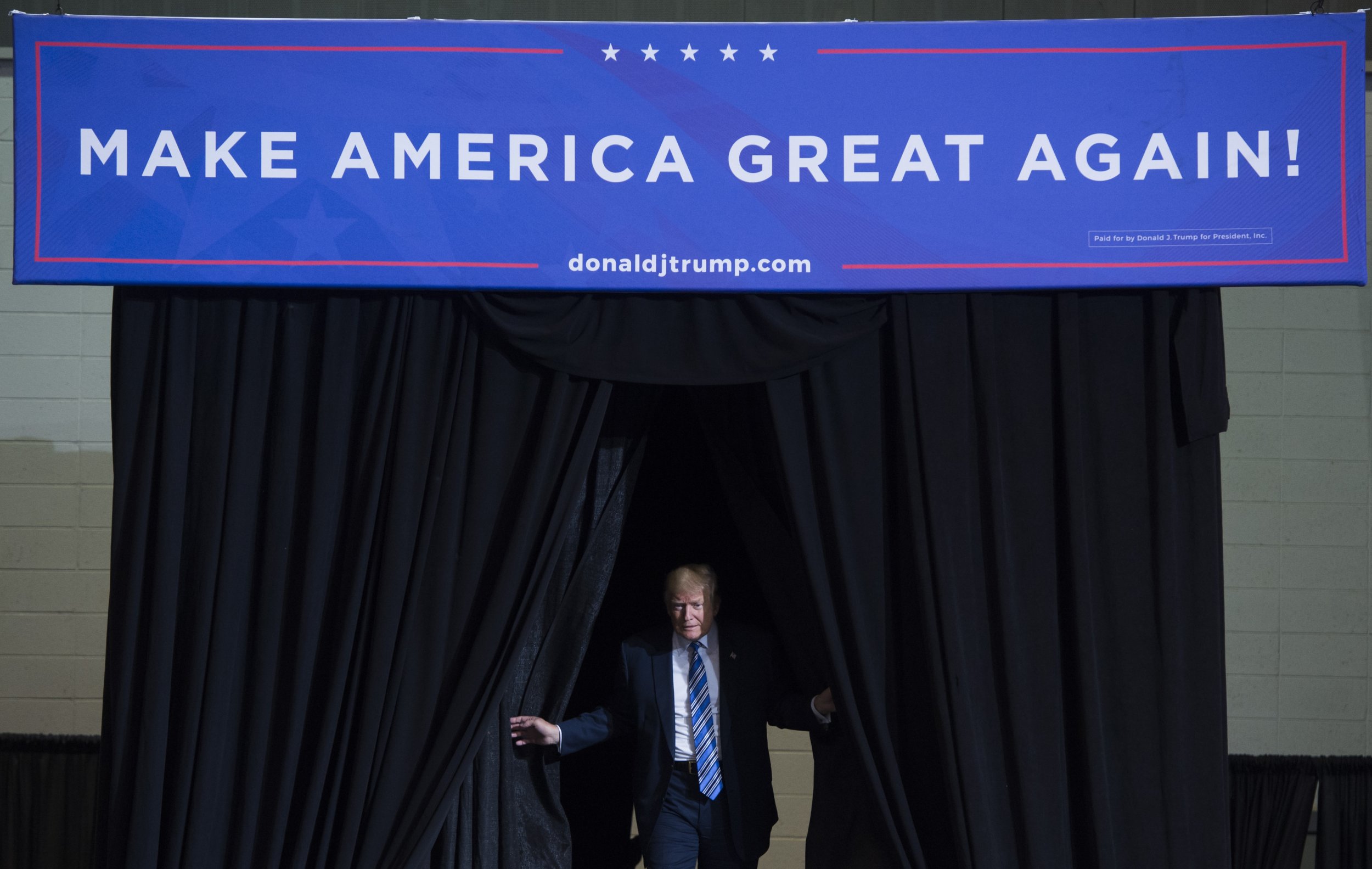 Internet personality Mike Cernovich, best known for his self-help book Gorilla Mindset and his involvement in spreading the so-called Pizzagate conspiracy theory, was one of four white men on a panel focused on the supposed degeneracy of liberals. The mainstream media wants to "eliminate the age of consent so they can molest children," he warned the packed crowd at "A Night for Freedom" in New York City last weekend. Cernovich also mocked the idea of being called "alt-right" or "far-right," but outside, protesters chanted antifascist slogans and cursed his name as a peddler of hate.
"Nazi scum—your time has come!" someone in the crowd cried that Saturday night.
During President Donald Trump's improbable rise to power, Cernovich and other independent, Internet-based pundits—known as "e-Celebs"—carried much of the public heavy lifting for his campaign, providing support for the reality TV star turned candidate in the absence of mainstream media backing. In 2015 and 2016, they worked under the banner "alt-right," a catch-all term that was loosely defined around Trump's hardline anti-immigrant rhetoric. Trump received only two major newspaper endorsements, after all—one from the Las Vegas Review-Journal and one from the Florida Times-Union. Also, the National Review, once considered the go-to destination for conservative thought, printed an entire issue denouncing the controversial candidate.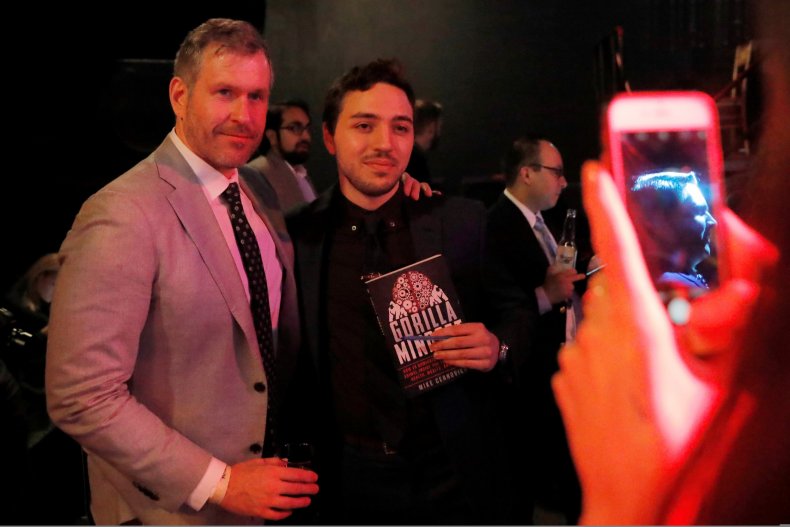 Today, the meaning of "alt-right" has come more into focus, and it now includes white supremacy, thanks in part to the deadly Unite the Right rally that took place in Charlottesville, Virginia in August and to a series of violent crimes committed by adherents of the movement. As a result, the brand has become toxic for pundits like Cernovich and others who had found improbable new careers in promoting the president's campaign and commenting from a right wing "nationalist" perspective. For months, they have been trying to leave behind the alt-right label—with mixed results.
"Bunch of media people bought tickets to A Night for Freedom, and then wrote dishonest articles about how it was an 'alt-right' event," Cernovich, who once embraced the term, tweeted while complaining about the coverage of his event. "This is why I don't issue press passes and ban media from events, y'all want to f-----g lie, why would we want you inside fabricating fake news?"
Along with Cernovich, men's rights activist Gavin McInnes, self-described philosopher Stefan Molyneux, who sometimes cites bogus race-based "science" on his podcast, Twitter personality Jack Posobiec (another Pizzagate pusher) and bloggers for the conspiracy and news site Gateway Pundit are among the pro-Trump pundits now calling themselves the "new right." The term is intended to distinguish them from both traditional, National Review-reading conservatives and the anti-Semitic, neo-Nazi so-called alt-righters.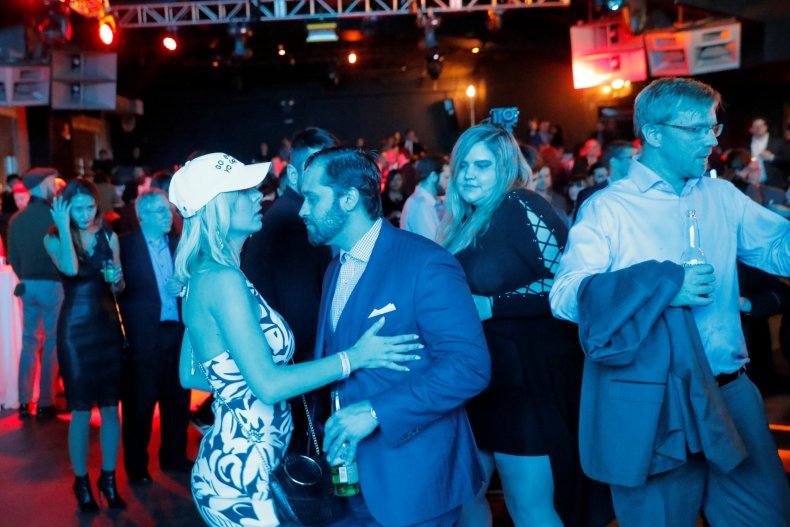 They were present at Cernovich's event last weekend, although he denied to Newsweek that the gathering was part of any deliberate attempt at rebranding. "I have a brand," Cernovich said of the get-together with like-minded pundits. "[The event was] for fun."
Cristina López, a senior researcher at Media Matters, told Newsweek that even though Cernovich and others are trying to shed the alt-right label they once embraced, they don't necessarily deserve that courtesy.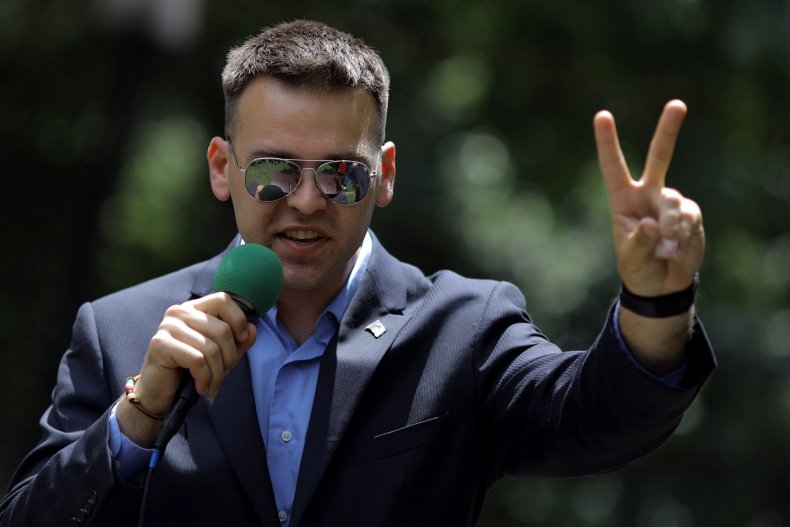 "At the end of the day labeling makes no difference. They have the same rhetoric and anti-progressive vision for the country" as the hard-edged alt-right, López said about pundits like Cernovich. "These guys are no different from the same gamergate people that produced the alt-right." ("Gamergate" refers to a harassment campaign that surrounded the presence of women in videogame culture.)
McInnes, who spoke at "A Night for Freedom," tweeted in its aftermath that the event was "NOT alt-right"—a rebuke to the many reporters and social media accounts that labeled it so. These days, he goes so far as to highlight his opposition to the alt-right in his Twitter bio and on the website for his men's rights group, The Proud Boys, which critics have depicted as being proto-fascist in nature. Part of the reason McInnes has had to become so adamant in his stance, critics suggest, is because some Proud Boys members attended the rally in Charlottesville, and have since joined white supremacist groups. McInnes did not attend Charlottesville and was working to distance himself from neo-Nazism before the events of last summer, but he has hosted white supremacists like Richard Spencer and David Duke on his internet talk show.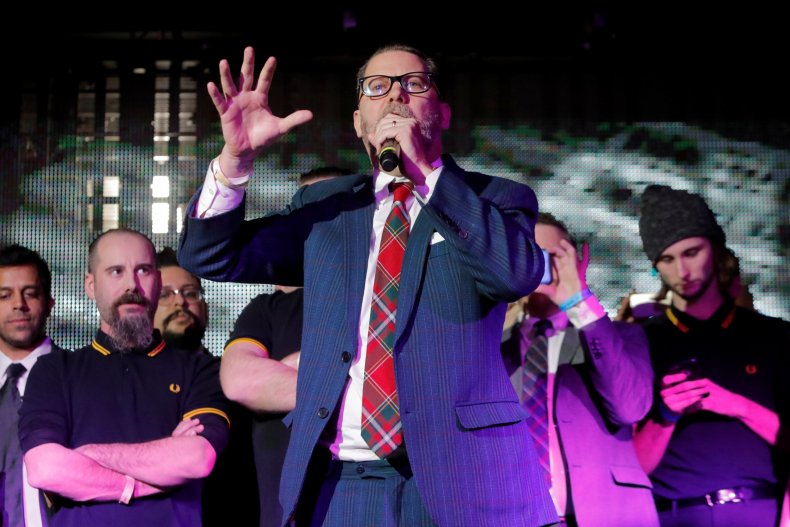 Cernovich, like McInnes, has been lambasted for years over his comments about women, including remarks that appeared to endorse date rape. He has also been repeatedly criticized for spreading fake news stories, and for appearing to direct his followers to harass people. (To be fair, he has also accused people on the left of targeting him and his family with harassment.) To Newsweek, Cernovich has expressed exhaustion over having to continuously explain remarks he has made in the past—dating from back to before he considered himself alt-right to after he had been recognized as part of that movement—but his comments about and involvement in Pizzagate keep coming up whenever he makes a public appearance, as he did last weekend.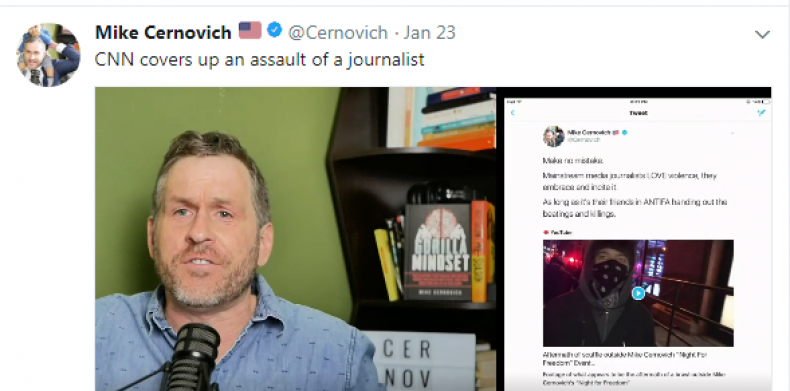 Cernovich suggested that divides in the movement date back to the planning for an alt-right gathering to celebrate Trump's inauguration, when those who are now calling themselves the "new right" mingled openly with the likes of the white supremacist Spencer. Observers sometimes point to "hailgate" as the moment when the alt-right movement divided, referring to a highly tracked video published by The Atlantic that showed Spencer throwing up a Nazi salute to a room of his followers. Cernovich said he created divisions in the movement by asking people to avoid doing Nazi salutes at the inaugural event, and to pump the brakes on the movement's outright anti-Semitism. This represented a shift for some in Cernovich's circles: For example, Posobiec, a friend of his, had been employing "echoes"—a technique used by neo-Nazis to identify the names of Jewish people on social media only a few months prior to Trump taking power. Cernovich told Newsweek that the contemporary alt-right, which he said he believes is driven by an obsessive hatred of Jews, is "toxic waste that ruins any area they inhabit."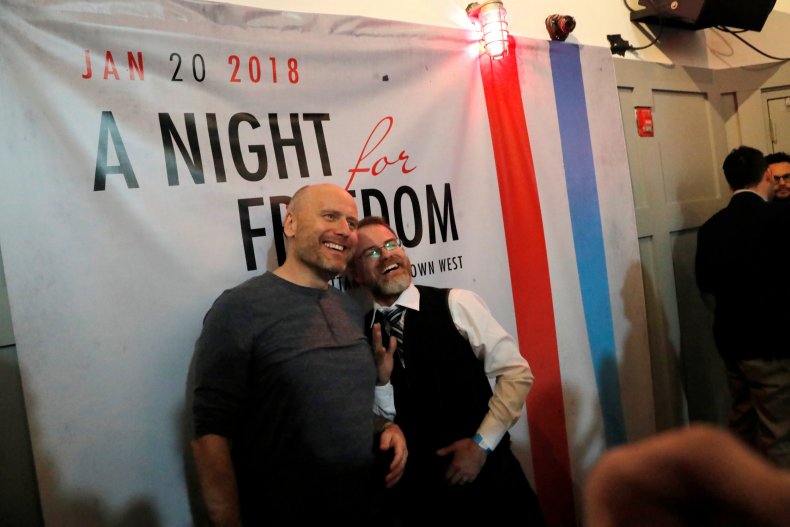 In turn, the contemporary alt-right loathes many of the pundits with whom they aligned during Trump's rise. They refer to the figures now calling themselves the "new right" as the "merchant right," a crude, anti-Semitic term that refers to their interest in fame and money over supposed "race-based" principles. The Judaism-obsessed alt-right also views these pundits as being compromised on American foreign policy, which they suggest is manipulated heavily in the favor of Israeli interests.
When criticism is lodged from the contemporary alt-right, it isn't necessarily playful in nature, and many pundits who once aligned with that cause in electing Trump have been victims of repeated death threats, as well as stalking and harassment campaigns. Laura Loomer, a 24-year-old "new right" pundit who was banned from using rideshare apps Uber and Lyft after making prejudicial comments about Muslim drivers, told Newsweek that she became the victim of ongoing abuse and sexual harassment after criticizing the Unite the Right rally in Charlottesville. She also drew critical attention to neo-Nazi website Daily Stormer's chat server around the same time. Loomer reported that Andrew "Weev" Auernheimer, who runs the technical aspects of the site, had been using the server to urge followers to target with harassment the funeral of Heather Heyer, the antiracist activist who was killed in Charlottesville. It was too much to stomach for the company that hosted the server, Discord, which promptly shut it down.
"They'll tell me I hope you enjoy your boobs while you have them—they're coming off soon," Loomer told Newsweek, a reference to a reports that women of Ashkenazi Jewish heritage have an increased risk of getting breast cancer. "Yeah, it affects you. I often say that I was meme'd into a nose job."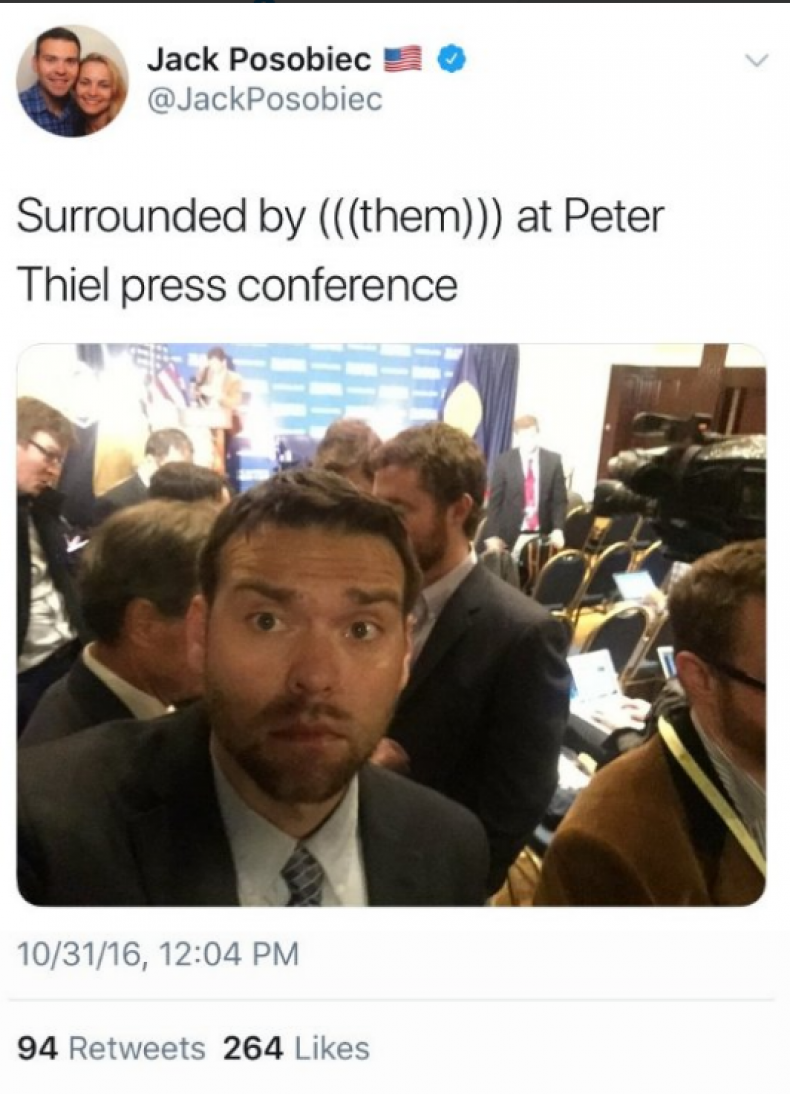 For those on the left who disdain Trump and view his supporters as being complicit in a rise in racism and a new kind of American fascism, events hosted by "new right" figures are not given any separation from those of the hateful anti-Semites of the alt-right. It's unclear whether that will ever change. A Periscope stream of "A Night for Freedom" was greeted with ridicule and scorn by leftists on social media. Clips from the event were broken up, and the most offensive language used by the hosts was shared with derision. McInnes, for example, made vulgar and deeply misinformed remarks about trans women's bodies at Cernovich's event. The comments were reminiscent of when he advised his fans, regarding protesters who show up at Trump events, to "choke a tranny" and "get your fingers around the windpipe."
Some who protested this event also grew violent. A Brooklyn-based antifascist, David Campbell, 30, was charged with assault after he allegedly punched and choked a partygoer, the New York Police Department said. Cernovich told Newsweek he thought the attack was somehow coordinated online by enemies of his on the left, and promised he would be filing a lawsuit about it. Also, when Buzzfeed published an article about activist Chelsea Manning's presence at Cernovich event, some leftists excoriated the article in part for appearing to ignore some of the offensive things that were said at it. Joe Bernstein, one of the authors of the article, reminded Newsweek that it was a breaking story, and that he and his colleague, Charlie Warzel, had reported extensively on the far-right in the past. It is not uncommon for politics reporters to receive polarizing responses to stories—particularly in the Trump era, when many marginalized groups feel imminently threatened by the country's political atmosphere.
"I think supporters understand the hard lines between groups like the new right and alt-right, but the intermingling between these groups during the 2016 election has tainted their track record," Jared Holt, a researcher for the nonprofit site Right Wing Watch, told Newsweek. "I don't think critics will stop calling them alt-right—because of their prior identification as such, and the fact they abandoned that label only after figures like Richard Spencer gained more media attention."
Tom Hollihan, a professor at USC Annenberg's School of Communications, told Newsweek that the "new right" pundits trend is here to stay. He said their rise during Trump's campaign happened because they, as well as the candidate they supported, are a product of many decades of cynical and divisive political campaigns in America. He said their business is modeled around getting internet clicks by tapping into a sense of "anxiety and injustice" in an era when people are deeply polarized by ideology—to the point that "we're seeing people cut off all contact with Trump-supporting friends."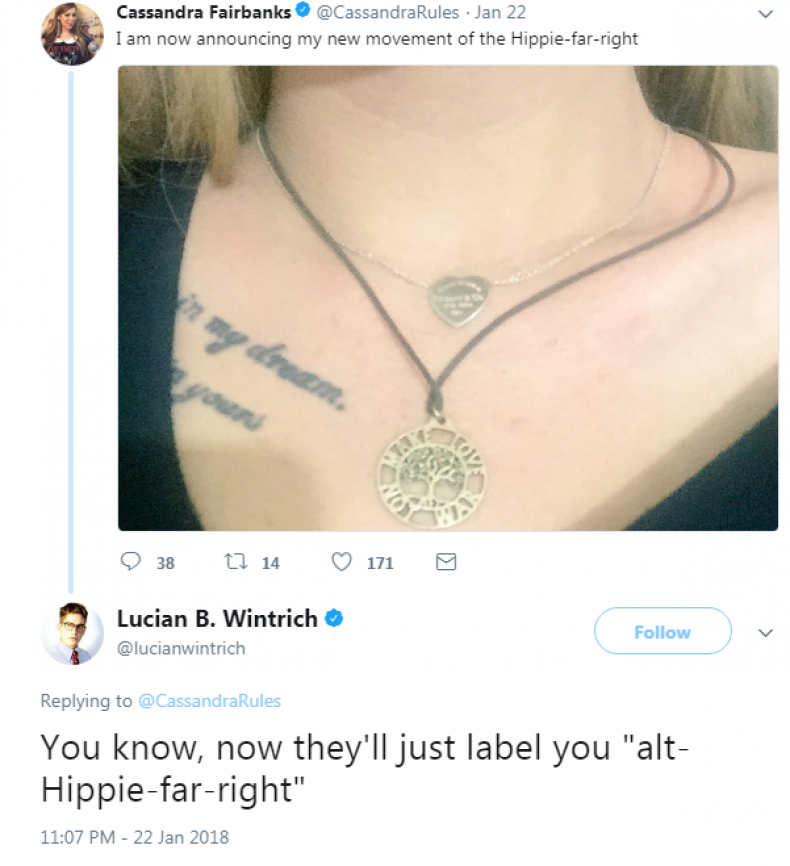 "I don't see this sort of thing disappearing," Hollihan said.
Cassandra Fairbanks, 32, a "new right" personality who writes for Gateway Pundit and who attended Cernovich's event, said she didn't believe the gathering was an attempt to sell a new brand that is apart from the alt-right, but admitted that it would be a good thing if that distinction could be made in the eyes of the public. "I don't think that was the motive for the party," she told Newsweek, "but it would be a good thing to come from it." Fairbanks, who came to prominence as a supporter of Bernie Sanders before switching to backing Trump, said she had very little in common with people on the alt-right who want a white ethno-state, in part because her mother is from San Juan, Puerto Rico. Lucian Wintrich, her colleague at Gateway Pundit, is openly gay—another taboo for the harder edges of the contemporary alt-right. Cernovich's wife is Persian, and his daughter is mixed race, also considered taboos by some.
Newsweek asked Cernovich about how he and other figures in his circle came to rub elbows with white supremacists prior to last year. It's a group of people that includes not only Spencer, but the producers of Daily Stormer.
"None of us [knew how dangerous they were]," he said of the alt-right. "[We] thought they were just trolling."