Amber Heard 'Dateline' Interview Ratings Lowest of Show's Season
Amber Heard's bombshell interview with Savannah Guthrie—her first since her defamation trial against Johnny Depp—proved to be a ratings low for Dateline NBC.
Several days after jurors delivered a verdict that was largely not in her favor, Heard sat down with Today's Guthrie for a heavily promoted interview, which aired in full as a primetime special on Friday.
However, while interest in all matters surrounding the trial has dominated headlines and social media for the past two months, viewers did not flock to watch the interview in significant numbers, new figures have revealed.
According to TVLine, a total of 2.3 million viewers and a 0.2 demo rating tuned in for the special, marking a respective dip of 18 and 50 percent week-to-week.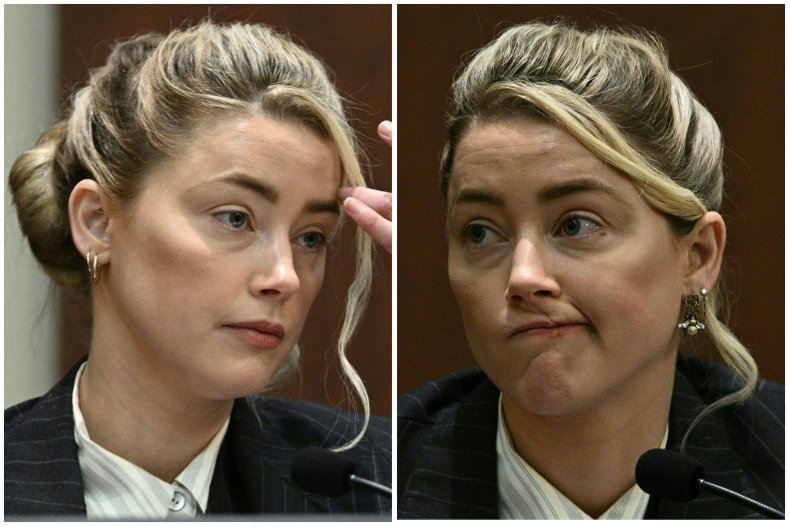 The ratings also marked the newsmagazine show's second smallest audience since November 2021 and a season low in the demo, per the outlet.
More viewers (2.6 million) tuned in for a rerun of rival newsmagazine show 20/20 on ABC, while Fox's Friday Night SmackDown attracted 2.3 million and a 0.6 demo rating, making a surge to its best numbers in quite some time.
Heard's interview with Guthrie followed her high-profile court battle with Depp, who sued her for $50 million over a 2018 op-ed for The Washington Post, in which she said she was a domestic abuse survivor—a claim the jury found to be false and defamatory.
Following a six-week trial, the jury on June 1 awarded Depp $10 million in compensatory damages and $5 million in punitive damages. Heard, who had countersued for $100 million, was awarded $2 million after it was found that Depp's former attorney, Adam Waldman, had made defamatory comments about her.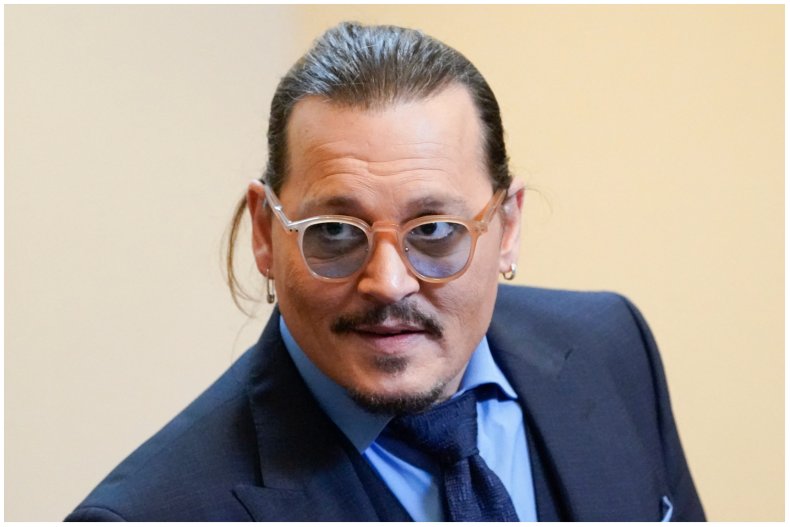 In her Dateline NBC interview, Heard doubled down on her allegations against Depp, insisting that she was telling the truth throughout the trial. She also said that she was not setting out to hurt her former husband with her primetime interview.
"You're here. Some people might ask why. Are you brave? Are you reckless? Are you vindictive? Why did you want to do an interview?" Guthrie asked Heard.
"One thing I can tell you is one thing I'm not is vindictive," Heard responded. "There's no part of me that sees any...This would be a really lousy way to get vengeance."
"What do you hope to get across here?" Guthrie asked. "You've had everything said about you. What do you wish people knew?"
"You know, Savannah, as silly as it is to say this out loud, my goal, the only thing I could hope for at this point, is I just want people to see me as a human being," said Heard, whose divorce from Depp was finalized in 2017, less than two years after their wedding.
Still, Heard's interview was not met with open arms by Depp, whose spokesperson on Thursday accused the Aquaman star of "reimagining" the case.
"It's unfortunate that while Johnny is looking to move forward with his life, the defendant and her team are back to repeating, reimagining and re-litigating matters that have already been decided by the Court and a verdict that was unanimously and unequivocally decided by a jury in Johnny's favor," read a statement from the representative.
Responding, a spokesperson for Heard told Newsweek on Friday: "If Mr. Depp or his team have a problem with this, we recommend that Johnny himself sit down with Savannah Guthrie for an hour and answer all her questions."
Elsewhere in her interview, Heard spoke about her feelings regarding the jury's verdict and the onslaught of criticism she has faced from Depp's fans. The Texas native also stated that her ex's list of witnesses included "paid employees" and "randos."
Shortly after it was announced that Heard had sat down with Guthrie, a spokesperson for the screen star defended her decision to speak out about the trial.
"Johnny Depp's legal team blanketed the media for days after the verdict with numerous statements and interviews on television, and Depp himself did the same on social media," the representative told Newsweek in a statement. "Ms. Heard simply intended to respond to what they aggressively did last week; she did so by expressing her thoughts and feelings, much of which she was not allowed to do on the witness stand."