Amber Heard's Defeat Due to 'Demeanor' on Stand—Lawyer
Amber Heard's "demeanor" on the stand was a contributing factor to her loss in her high profile defamation trial against ex-husband Johnny Depp.
The exes had been embroiled in a weeks-long trial after the actor sued his ex-wife for $50 million, accusing her of defaming him by writing an op-ed in The Washington Post in 2018, in which she said that she had been the victim of domestic violence.
Though Depp was never named in the piece, his lawyers argued that it was clear who she was referencing.
Millions of people all over the world tuned into the Johnny Depp v. Amber Heard trial from Fairfax, Virginia as the proceedings were televised daily, with Heard subjected to endless scrutiny on social media.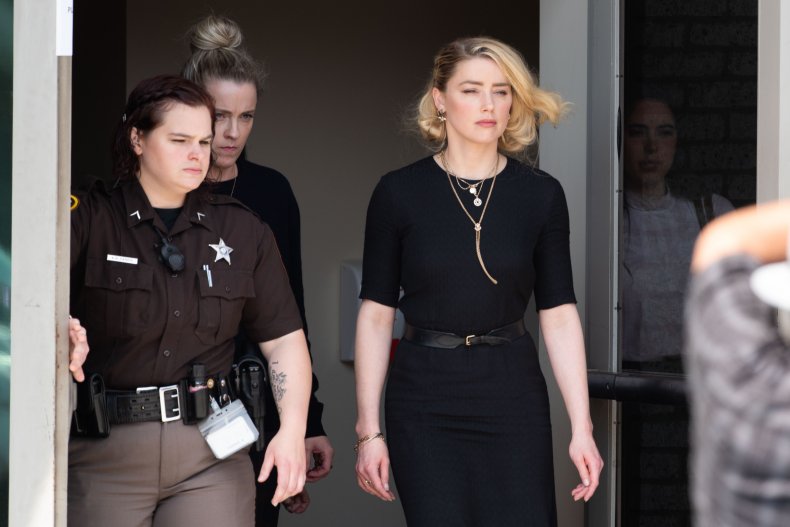 The trial ended with a jury finding that Heard had defamed Depp with actual malice. She was ordered to pay him $10 million in compensatory damages and $5 million in punitive damages.
So why was she defeated?
One lawyer believes it was a number of factors, but Heard's behavior on the stand is one key element that contributed to the jury siding with Depp.
"My opinion why she lost is a combination of factors. The first is her demeanor and testimony on the stand," Florida Attorney Bradford Cohen told Newsweek.
"I don't believe she came off as a credible witness, adding allegations and being defiant one minute and crying the next," Cohen said. "That was a real problem, and nothing the lawyers could do to overcome it."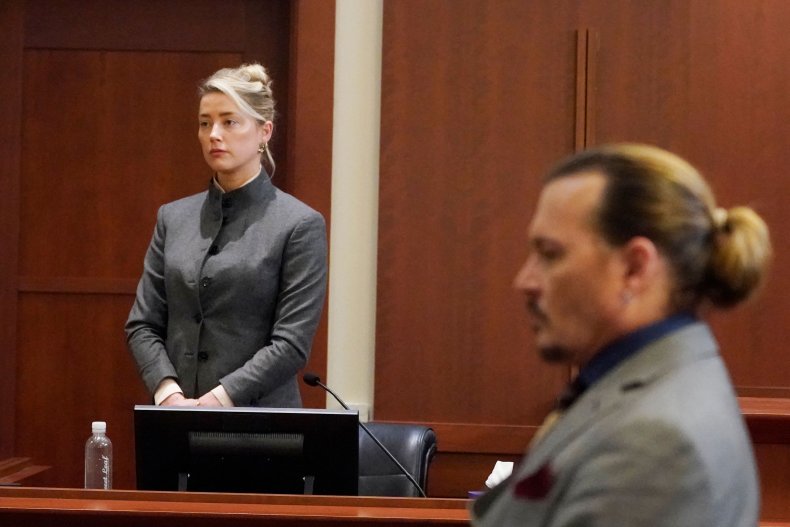 Similarly, Dr. Jill Huntley Taylor, CEO of Taylor Trial Consulting, believes that Heard "went too far" while on the stand to the point where the jury did not believe her.
"No question that the jury did not believe Amber Heard," Huntley told Newsweek.
"She went too too far. Came into the case with a defamation case—as her attorney Rottenborn put it in closing, you only have to believe there was one instance of abuse. But that attempt in closing was likely too little, too late."
Huntley added that Heard "lacked credibility" while on the stand and had the burden of proving her allegations of abuse.
"Once she took on the burden of proving all of this alleged abuse, her credibility likely drove the jurors' decisions. Now the jury had to evaluate her credibility based not just on how she came across, but how her testimony lined up with her prior testimony, how her testimony lined up with her prior actions, the testimony of other witnesses, audio, video, and texts," Huntley said.
The legal expert said that the burden of proving the allegations became an "uphill battle."
"As [Depp's lawyer] Camille Vazquez pointed out in closing, it was not just a 'he said/she said.' It was what she said versus what a long list of witnesses said. This was contrasted by the fact that, other than her sister, Amber Heard really did not have live, in the courtroom support for her allegations."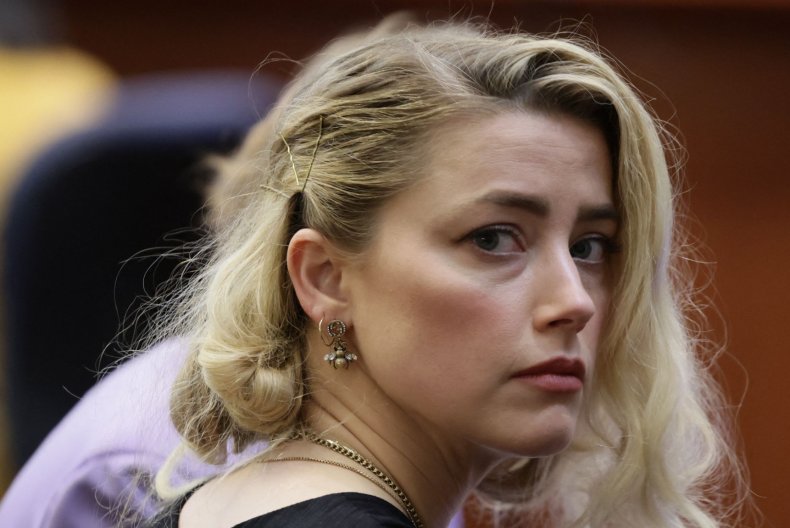 Heard's behavior throughout every step of the trial was scrutinized, down to subtle looks and expressions, and salacious details from Depp and Heard's marriage all trending online.
The concept of the "perfect victim" has been raised on social media through the trial with Heard ultimately not living up to what society and indeed social media expects from an alleged victim.
"The force of social media throughout this trial is something which has sparked concern for many," Alex McCready, the Head of R&P at the U.K. and international law firm Vardags told Newsweek.
McCready said the power of social media led to the "true objective of this trial often lost in translation."
"While jurors were of course told not to read anything, they weren't sequestered nor deprived of their phone. Given the immense amount of coverage, Amber's attorney has said she believes the jury could not escape the intense and lopsided social media frenzy surrounding the trial."
However, Depp's lawyer has dismissed claims that his client's success in the trial was influenced by his popularity on social media.
"My view is that social media played no role whatsoever," Ben Chew told Good Morning America this week. "This was a decision made by the jury on the evidence presented by both sides. And, as Camille said, it [the evidence] was overwhelmingly in Mr. Depp's favor."
Following the verdict announcement last week, Heard released a statement expressing her disappointment.
"The disappointment I feel today is beyond words. I'm heartbroken that the mountain of evidence still was not enough to stand up to the disproportionate power, influence, and sway of my ex-husband," Heard said in her statement.
"I'm even more disappointed with what this verdict means for other women. It is a setback. It sets back the clock to a time when a woman who spoke up and spoke out could be publicly shamed and humiliated. It sets back the idea that violence against women is to be taken seriously."
Correction 06/10/22, 8:30 a.m. ET.: This story was updated to correct the spelling of Jill Huntley Taylor's name.