Why Has Bobby Bones Left 'American Idol' and Who Is Replacing Him?
American Idol Season 20 starts on ABC this February—but it will be without one of its main stars.
Host Ryan Seacrest and judges Lionel Richie, Katy Perry and Luke Bryan are all back, but mentor Bobby Bones will not be appearing on the show for the first time since 2018.
The radio host has become such an integral part of the show that American Idol has replaced him for Season 20 with two people, who will both coach the acts as they make their way through the series.
In interviews, Bones has revealed exactly why he has left the show, and has hinted at whether or not he will return to the show in the future.
Why Has Bobby Bones left American Idol?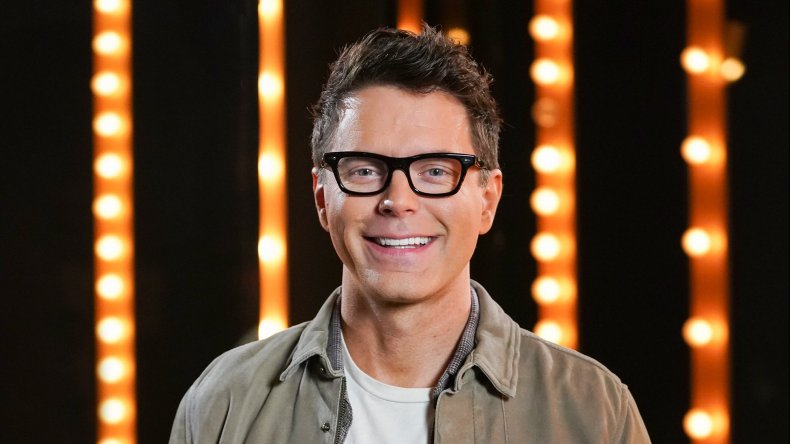 Sorry, scandal hunters—there's a pretty ordinary reason why the DJ (and one-time Dancing with the Stars winner) is skipping this season.
In a fan Q&A he posted on his Instagram in January, The Bobby Bones Show host said: "Some of you noticed, I'm not in the Idol promos this season. My contract [with] my new network won't let me do another show right now."
Exactly what network Bones is working with, and what show he is set to star on has not been revealed yet. He is also the star of stunt show Breaking Bobby Bones for National Geographic, but it is likely he is talking about a different project—as National Geographic is owned by the same parent company (Disney), it seems unlikely his contact for that would prevent him doing Idol, which is still one of ABC's biggest hits.
In the same Instagram story, it was revealed he had filmed the show in Costa Rica. He said of the series: "The network hasn't even announced the show yet. So I'm going to chill for a bit. But it's a really good show.
Who Will Replace Bobby Bones on American Idol?
In January, American Idol showrunner Megan Michaels Wolflick told Deadline: "There's not anyone to replace Bobby per se, but this year we will be leaning into our amazing American Idol universe alum to help our current Idols along the way in different stages of the competition."
By February, however, the plan seems to have changed, with two specific alum of the show announced as mentors.
For Season 20, Bebe Rexha and Jimmie Allen were announced as the new mentors. Rexha unsuccessfully auditioned for the show when she was 18, and acted as a mentor in 2018. Allen, meanwhile, auditioned for the show in 2011, but was cut before the live voting rounds.
Will Bobby Bones Return to American Idol?
You can never say never (after all, who would have predicted Paula Abdul making a surprise return last season?), but right now, Bones is talking about his time on the show completely in the past tense.
In his Instagram story, for example, he said: "Love Idol, BTW. Was a great 4 years."
American Idol Season 20 starts February 27 at 8 p.m. on ABC. Episodes stream on Hulu shortly after airing on ABC.