Americans Are Increasingly Scared of China and Russia, Poll Suggests
A year is a long time in international relations. In July 2017, Americans looked at North Korea with uncertainty and fear as dictator Kim Jong Un launched yet another missile and a devastating conflict loomed.
But less than two weeks after President Donald Trump met Kim in Singapore, Americans no longer fear Pyongyang's nuclear arsenal.
Instead, according to a new 3,936-person poll conducted by Axios and SurveyMonkey, Americans are increasingly worried about China and Russia.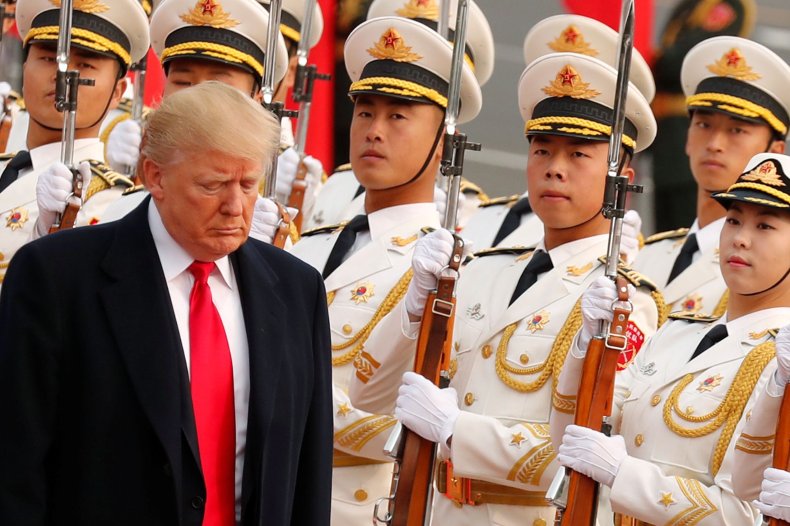 As a potentially costly trade war looms with China, President Xi Jinping has candidly declared his intention to take his country to superpower status—an ambition which, after decades of global hegemony, is unsettling for the U.S.
In July 2017, just 6 percent of respondents saw China as a threat. That number is now 19 percent, the same as for North Korea.
The biggest worry was China's economic strength, which concerned 62 percent of those polled. Trump has precipitated a trade war with China in the belief that the U.S. is getting "ripped off" when it comes to global trade. As the tariffs loom, most Americans—58 percent—think the confrontation will be bad for domestic jobs.
Respondents were dramatically split down partisan lines, with 71 percent of Republicans believing a trade war would help the American job market versus just 11 percent of Democrats. Independents were generally against the trade war, 66 percent believing it would be bad for jobs.
Beijing's efforts to steal intellectual property have long been a thorn in the side of U.S.-China relations. This theft has helped state-backed companies rapidly expand and produce cutting edge equipment and software. The poll shows that 51 percent of those surveyed are concerned by China's technological advancement.
China is investing heavily in its armed forces. Though still some way behind the U.S. in terms of total spending, an increasingly modernized Chinese military is asserting itself in Southeast Asia and developing its reach into the Indian Ocean and Africa. Of those asked, 35 percent of Americans said they were worried about China's military strength.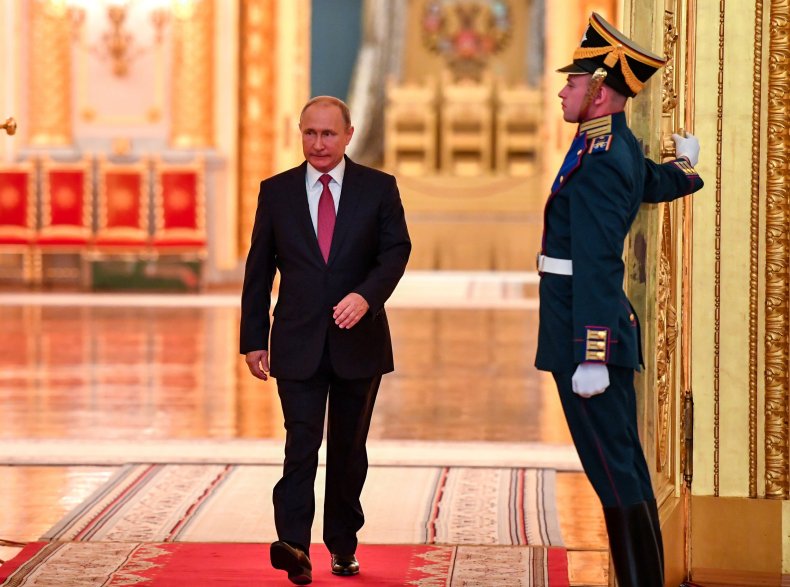 Americans might be watching China closely, but the poll suggests Russia remains the biggest threat, and a growing one at that. Twenty-nine percent of those surveyed were concerned about the direction in which President Vladimir Putin is taking his country, up from 18 percent one year ago.
As special counsel Robert Mueller's investigation trundles along, many Americans are keenly aware of the long and influential reach of the Kremlin. The U.S. midterm elections will take place in November, and Mueller himself has already warned that Russia will likely attempt the same political interference as in 2016.
The survey—which was weighted for age, race, sex, education and geography to reflect the U.S. population—also found that Americans still consider ISIS a significant threat. Down two percent from 2017, 22 percent of Americans consider the group the greatest challenge to American security, even as its so-called caliphate collapses.