AMEX Condemns Putin's 'Unjustified Attack,' Ends Service in Russia, Belarus
American Express issued a statement Sunday condemning Russian President Vladimir Putin's "unjustified attack" on Ukraine, announcing that it would suspend services in Russia as well as allied Belarus going forward.
Visa and MasterCard on Saturday similarly announced that they would be suspending operations in Russia, citing the invasion. The decisions from the financial services companies came as Moscow becomes increasingly isolated due its internationally condemned assault on its Eastern European neighbor.
"In light of Russia's ongoing, unjustified attack on the people of Ukraine, American Express is suspending all operations in Russia. As a result, globally issued American Express cards will no longer work at merchants or ATMs in Russia. Additionally, cards issued locally in Russia by Russian banks will no longer work outside of the country on the American Express global network. We are also suspending all business operations in Belarus," the company's statement said.
"This is in addition to the previous steps we have taken, which include halting our relationships with banks in Russia impacted by the U.S. and international government sanctions," the multinational corporation added.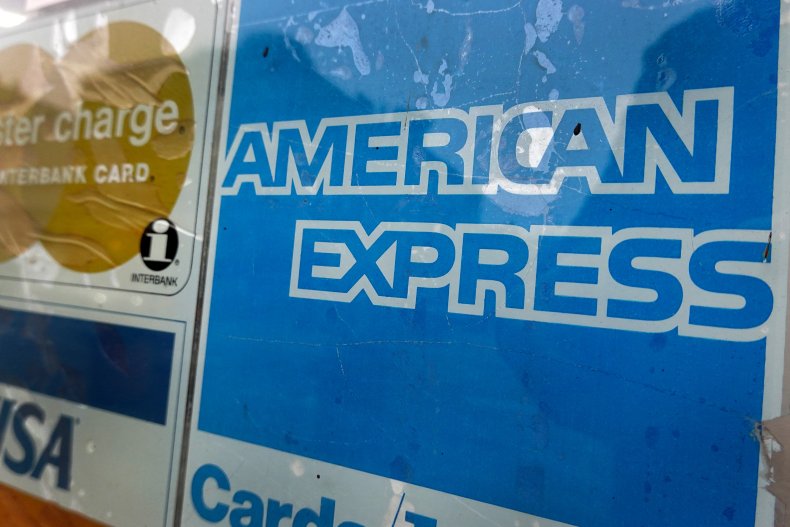 Belarus—a close ally of Moscow—has aided Putin in his invasion of Ukraine. International sanctions in response to Moscow's attack have targeted Belarus as well.
Al Kelly, chairman and CEO of Visa, said on Saturday that his company was "compelled to act," citing Russia's unprovoked aggression against Ukraine. "We regret the impact this will have on our valued colleagues, and on the clients, partners, merchants and cardholders we serve in Russia. This war and the ongoing threat to peace and stability demand we respond in line with our values."
MasterCard issued a similar statement on Saturday and said, "For more than a week, the world has watched the shocking and devastating events resulting from the Russian invasion of Ukraine. Our colleagues, our customers and our partners have been affected in ways that most of us could not imagine."
"It's with all of this in mind—and noting the unprecedented nature of the current conflict and the uncertain economic environment—we have decided to suspend our network services in Russia," MasterCard added. "This decision flows from our recent action to block multiple financial institutions from the Mastercard payment network, as required by regulators globally."
The decisions from Visa and MasterCard came just hours after Ukrainian President Volodymyr Zelensky urged the companies to take such action in a call with U.S. lawmakers. Senator Rick Scott, a Florida Republican, touted this fact in a tweet after the companies announced their decisions.
"After @SenRonJohnson & I called for all major credit card companies to immediately shut off service in Russia, @Visa & @MasterCard have done just that," tweeted Scott. "Other major card companies should follow suit & all should expand this action to include Belarus."
Newsweek reached out to MasterCard and Visa to ask if they have any plans to suspend services in Belarus, but did not immediately receive responses.
In response to Russia's aggression, the U.S., Canada, Western European nations and additional allies around the world have implemented substantial financial sanctions targeting the Russian economy, Putin and other Moscow elite. As a result, one Russian billionaire warned in comments to Reuters that the conflict will be "catastrophic" for Moscow. Former State Department official Max Bergmann told CNN that Russian elites are "freaking out" as the sanctions take hold.
"Lawyers are busy right now, trying to figure out how to expunge oligarchs from various company boards and how to divest assets in the United States," Bergmann, who served in various roles focused on Europe and Russia, said in an article published Saturday.
"What you're seeing already are oligarchs freaking out about this and moving their yachts to places where they can't be extradited. We've seen yachts start to sail for Montenegro, where there's no extradition treaty," he explained. Multiple Russian yachts and other assets have already been seized by Western nations.