A former State Department official said that Russia's elite oligarchs are "freaking out" over the stringent sanctions implemented by the U.S., Western European allies and other nations around the world in the wake of President Vladimir Putin's internationally condemned invasion of Ukraine.
Putin launched the full-scale unprovoked invasion of Russia's Eastern European neighbor on February 24. In response, the U.S. and allied nations have implemented punitive sanctions targeting the Russian economy as well as Putin, top leaders in Moscow and the nation's wealthiest citizens (or so-called oligarchs).
Some of Russia's billionaires and other high-profile members of society have called for an end to the conflict. Meanwhile, thousands of Russians have been arrested as anti-war demonstrations have been held across the country.
"This is a very worrying moment if you're a Russian billionaire," former State Department official Max Bergmann told CNN for an article that was published Saturday. Bergmann worked for the State Department from 2011 and 2017 in various roles focused on Europe and Russia.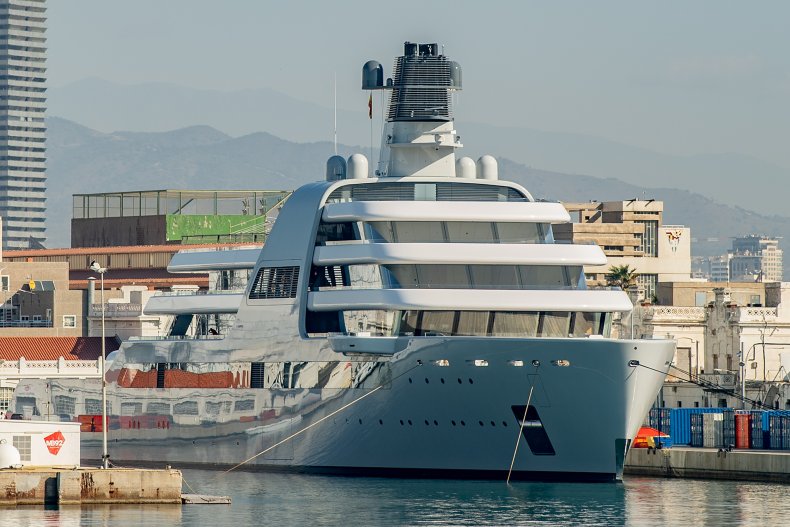 "Lawyers are busy right now, trying to figure out how to expunge oligarchs from various company boards and how to divest assets in the United States," Bergmann explained. "What you're seeing already are oligarchs freaking out about this and moving their yachts to places where they can't be extradited. We've seen yachts start to sail for Montenegro, where there's no extradition treaty."
Bergmann noted that the Russian invasion of Ukraine and the rapid response from the U.S. and its allies "caused a sudden panic." He said that the Russian elite did not actually expect Putin to invade Ukraine, saying "they were surprised."
The U.S. and Europe have specifically targeted Russian billionaires, with some already seeing their luxury yachts and other assets confiscated as the assault on Ukraine unfolds. Just days after Putin launched the war, several billionaires were urging for the conflict to be brought to a swift conclusion.
"It is going to be catastrophic in all senses: for the economy, for relations with the rest of the world, for the political situation," one Moscow-based billionaire, who requested anonymity, told Reuters in an article published last Sunday.
"Peace is very important," Oleg Deripaska said in a Telegram post, according to Reuters. The Russian oligarch called for peace talks between Moscow and Kyiv to begin "as fast as possible."
Russia has downplayed the impact of sanctions while Putin dubbed them a "declaration of war."
"I am sure that this hysteria will fade away and our Western partners will get over it," Russian Foreign Minister Sergey Lavrov told reporters on Thursday. However, on Saturday, Putin described the sanctions as "akin to a declaration of war."