Ann Coulter Predicts Donald Trump 'Will Fold' on Border Wall and the 'Next President Will Be a Democrat'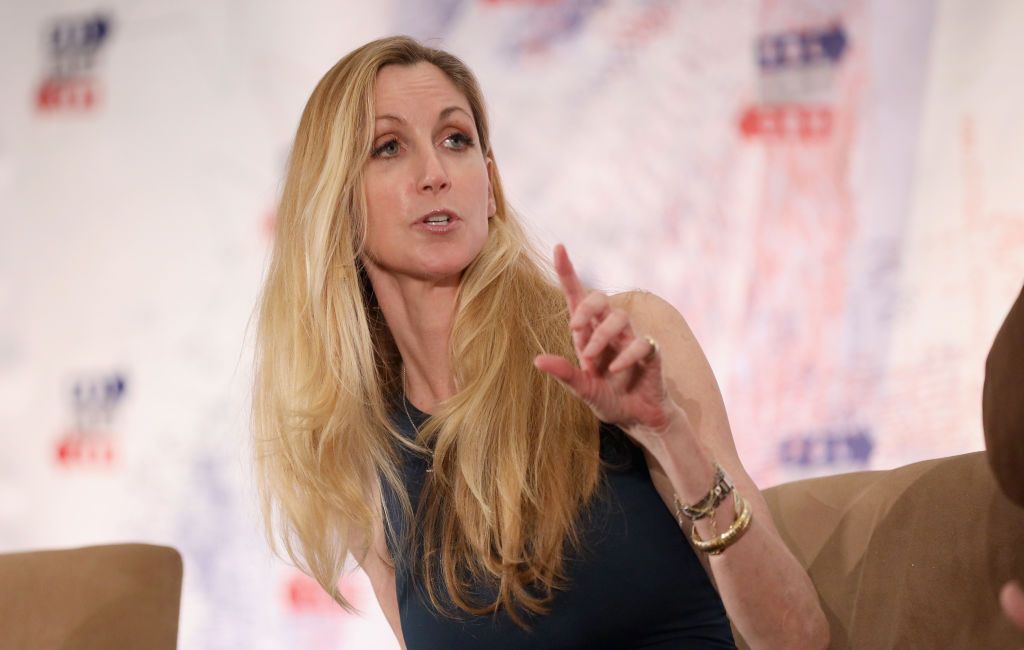 Right-wing pundit Ann Coulter said on Wednesday that President Donald Trump "will fold" under pressure and not push forward with his border wall, arguing that this will lead to the election of a Democrat as his replacement.
Coulter, who was once such a staunch Trump supporter that she wrote a book titled In Trump We Trust, has been increasingly critical of the president over his failure to build his long-touted barrier between the United States and Mexico. Speaking in an interview with radio host Mark Simone on Wednesday, the fiery political commentator once again slammed Trump for not fulfilling his signature campaign promise, Mediaite reported.
"The president and I have had a little tiff," Coulter said. Although she gave him credit for shutting down the government, she then lamented, "He will fold in the end."
"If he doesn't build the wall, the next president will be a Democrat," she added at the end of the interview.
Prior to Trump's decision to shut down the government before Christmas because Congress, which was controlled by Republicans, failed to send him a budget that included at least $5 billion of funding for the wall, Coulter and other conservative commentators lashed out, blasting the president. They, along with Republican lawmakers, believed the president would sign the budget to avoid the shutdown.
However, despite bipartisan support for the measure and Trump initially signaling he would sign, the president refused to do so. Many analysts suggested that Trump changed course after hearing the criticism from pundits such as Coulter and others on Fox News.
As a result, hundreds of thousands of federal government employees have been either working without pay or have been furloughed until a new budget is approved. Trump invited congressional leaders to discuss a way forward on Wednesday afternoon, as lawmakers returned to Washington following the holidays. However, getting funding for the proposed border wall will be even more difficult considering Democrats will now take control of the House of Representatives on Thursday.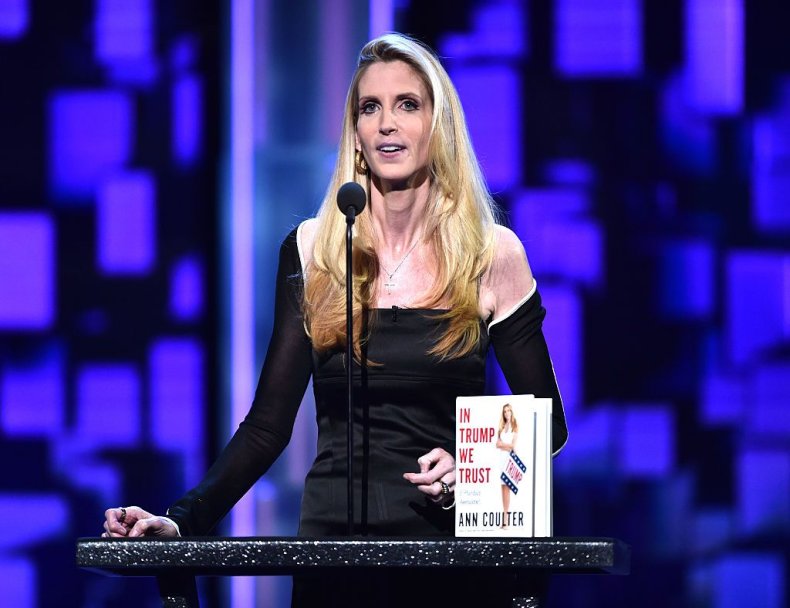 Speaking on CNN, Democratic Representative Hakeem Jeffries from New York said that lawmakers from his party planned to allocate $1.3 billion for border security measures but would not support building a wall. He pointed out that experts have long explained that such a costly structure would be ineffective, whereas other measures such as drones and improved communication capabilities would help.
Despite her initial passionate support for Trump's presidency, Coulter has grown increasingly frustrated as two years have passed without the wall being built. On Christmas, she shared a cartoon of herself sitting on the lap of Trump, who was wearing a Santa suit, as she screamed: "This isn't real! I want a wall! Bad Santa…"
Earlier in December, she suggested that the president may have just been "scamming voters" with his promise to build the wall. She also predicted that Democratic Senator Kamala Harris from California will become the next president in 2020.