Assad: 'Do Not Believe the West' Because U.S. is Trying to Take Over the World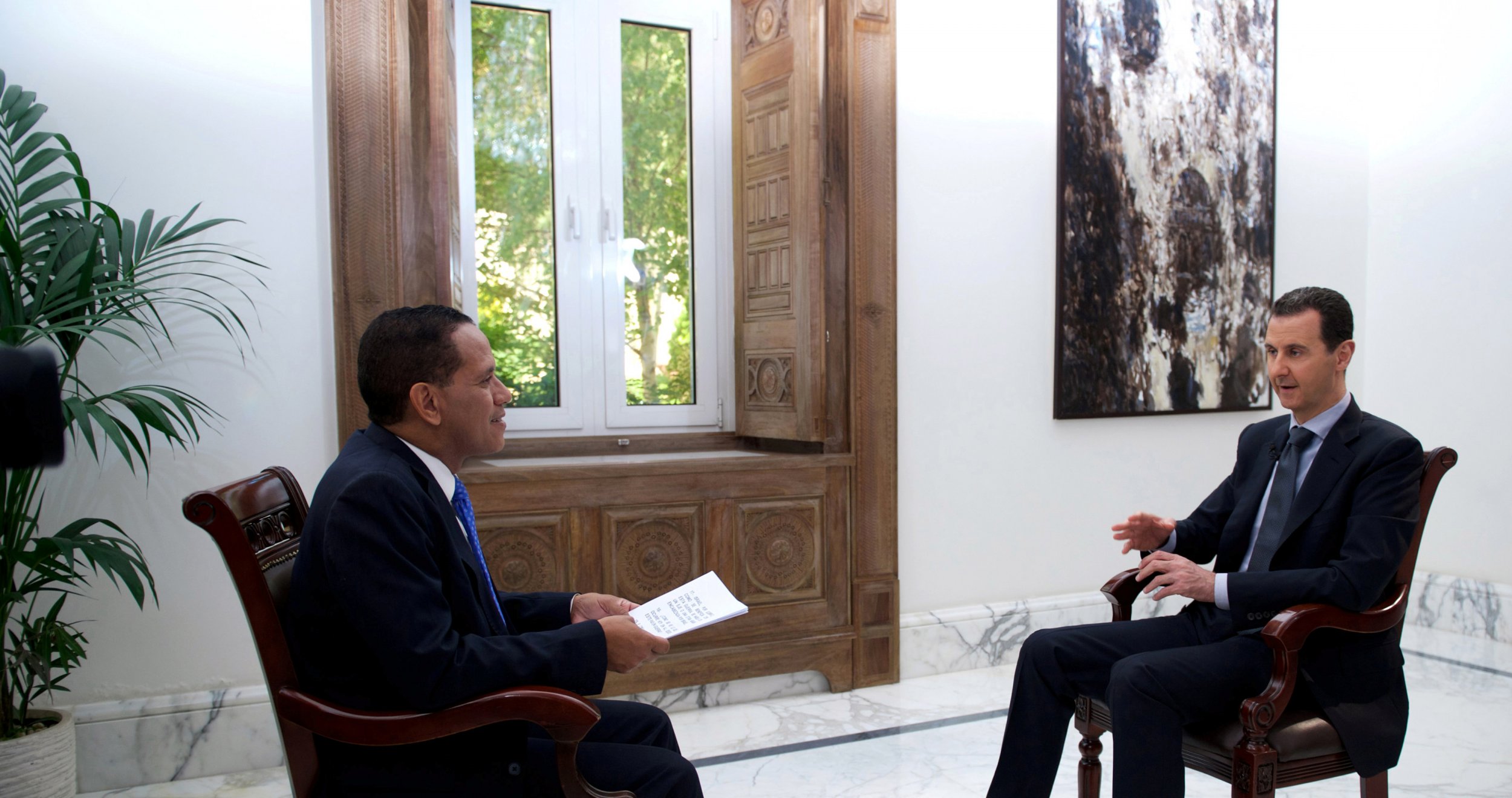 Syria's President Bashar al-Assad has cautioned against accepting the Western narrative of his nation's six-year war and said that President Donald Trump was merely being used by U.S. institutions to advance Washington's interests around the world.
In the Syrian leader's latest interview with foreign media, Assad framed the Syrian conflict as a venue for foreign interests working against his government. He accused Western powers of having sponsored the armed opposition groups that have attempted to overthrow his administration since 2011 and said the West's view of the war as a struggle for democracy was a cover for the expansion of Western political and economic assets in the Middle East.
Related: Report Sees ISIS Benefiting From Assad's Downfall
"Do not believe the West, for it's not concerned either about human rights or about the interests of states," Assad told pan-Latin American network TeleSUR, according to a transcript by the state-run Syrian Arab News Agency. "It is only concerned about the interests of part of the governing elites in its countries. And these governing elites are not necessarily politicians, they are economic companies too."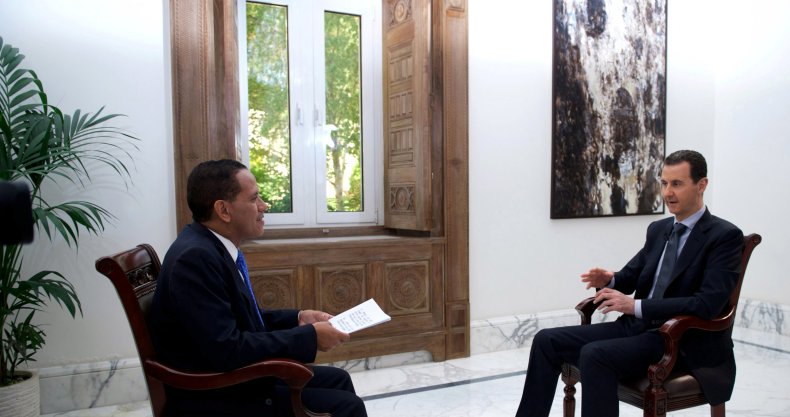 Under former President Barack Obama, the U.S. offered political and tactical support to certain Syrian rebel groups that formed amid massive protests against Assad's government, which the U.S. and other Western powers have accused of committing human rights abuses, in 2011. As ultraconservative Sunni Muslim groups such as the Islamic State group (ISIS) and Al-Qaeda began infiltrating the ranks of the opposition, the U.S. shifted its focus to battling jihadists in the region and ultimately supported the Syrian Democratic Forces (SDF), a Kurd-dominated coalition of Arabs and ethnic minorities.
Trump had routinely criticized Obama's approach to Syria and voiced admiration for Russia's backing of Assad and the Syrian military. The Republican leader made an apparent about-face, however, after footage emerged earlier this month of an alleged chemical attack against civilians in the northwestern, rebel-held province of Idlib, where the U.S. blamed Assad for killing dozens of civilians with sarin gas. Despite denials by Syria and Russia, Trump authorized a Navy-launched strike only days later against an air base belonging to the Syrian military. Assad, who once called Trump "a natural ally" against jihadists in Syria, responded by accusing Trump of being influenced by traditional U.S. foreign policy, which he said was "based on creating chaos." Assad echoed this criticism in Thursday's interview.
"The American president has no policies. There are policies drawn by the American institutions which control the American regime which are the intelligence agencies, the Pentagon, the big arms and oil companies, and financial institutions, in addition to some other lobbies which influence American decision-making," Assad told Telesur.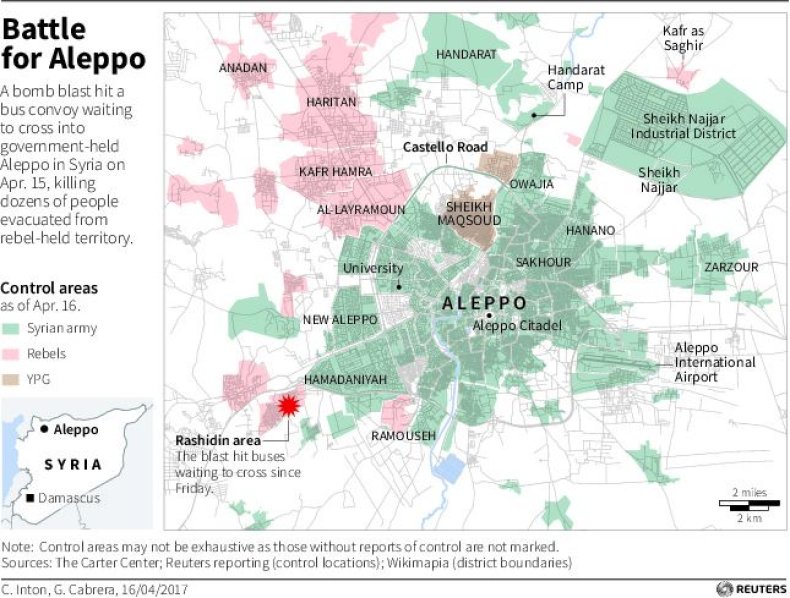 The Syrian leader, who took power after the death of his father and former President Hafez al-Assad, drew comparisons between Washington's approach in Syria and recent tensions in the Asia-Pacific, where Trump has vowed to use military action if necessary to prevent North Korea from conducting a sixth nuclear weapons test. One day after attacking Syria, Trump said he dispatched a naval strike group to the region capable of launching the same Tomahawk cruise missiles that targeted Syrian forces. Assad said Trump's moves in Asia were part of the U.S.'s plan to "control all the states of the world without exception."
The U.S.-backed SDF, which remains neutral in the fight between Assad and rebels, began an operation last month to oust ISIS from its de facto capital of Raqqa in northern Syria, however progress has been slower than anticipated, Reuters reported Friday. At the same time, the Syrian military, backed by Russia, Iran and pro-government militias, have made steady advances against rebel groups in the eastern suburbs of Damascus and the western-central governorate of Hama. Assad said Thursday he would continue to both target armed insurgent groups and engage opposition groups in dialogue during the country's oft-delayed peace talks in Geneva.