Gabby Threatens to Quit 'The Bachelorette' in Dramatic Finale Preview
Gabby Windey threatens to quit The Bachelorette in a dramatic new trailer for the season finale.
The reality star has been searching for love on the latest edition of the ABC dating show alongside Rachel Recchia.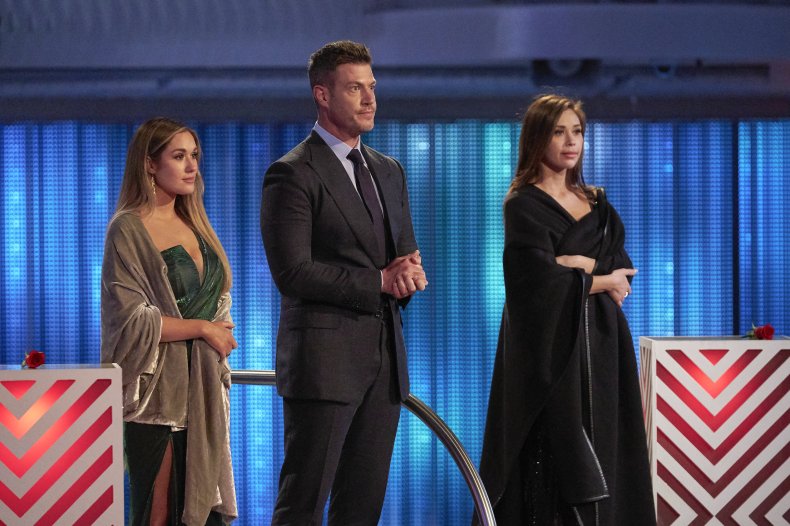 The duo are the first-ever double Bachelorettes and were announced for season 19 after starring together on The Bachelor with Clayton Echard.
Gabby, 31, and Rachel, 26, have weathered a series of storms throughout their time on The Bachelorette, and fans have loved seeing them take control of their own journeys as they search for their perfect soulmate.
However, despite the end of the season looming, Gabby and Rachel are far from riding off into the sunset.
A preview for the season finale, originally shown at the end of Tuesday's episode, has confirmed that plenty of drama is still to come.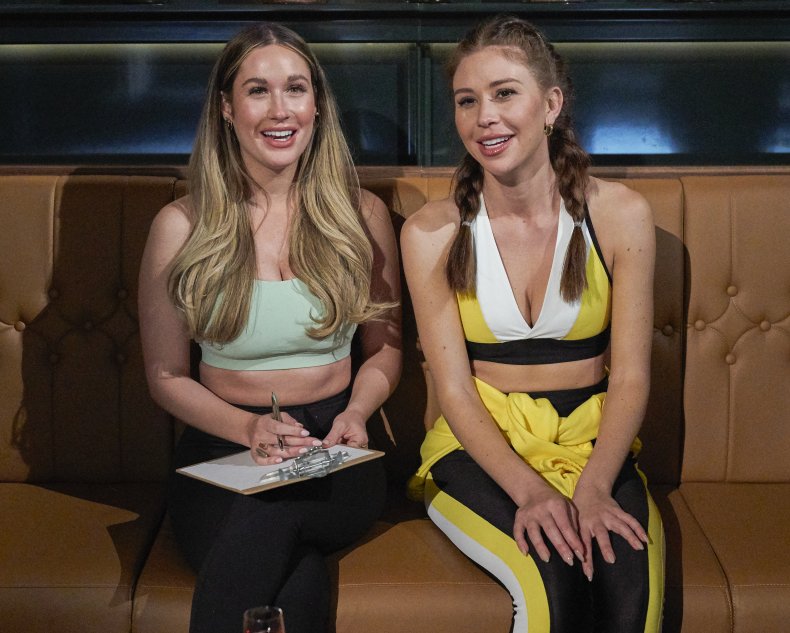 At the beginning of the clip, The Bachelorette host, Jesse Palmer, says that there will be a live, in-studio finale: "We felt it was right to wait until Rachel and Gabby and all their men could be here to address all the drama.
"You will all bear witness to the crazy controversy that's about to ensue... Prepare yourselves for the most shocking finale of all time."
Fans then get a sneak peek at the controversy, which includes Gabby telling producers she wants to go. The footage opens with Rachel sobbing and then shows Gabby saying: "I don't want to do this any more. I want to leave here."
Viewers are likely to be surprised by Gabby's declaration. The second part of the double-episode Fantasy Suite special ended with the bachelorette declaring she'd found the love of her life in Erich Schwer after sending home 30-year-old Jason Alabaster.
It turns out that just because Erich, 29, is the only man left for Gabby does not mean things are going to be easy.
The preview hints that Erich is not ready to end the season with a proposal as he tells Gabby: "I want to date you. Getting engaged before that happens is not how things usually go."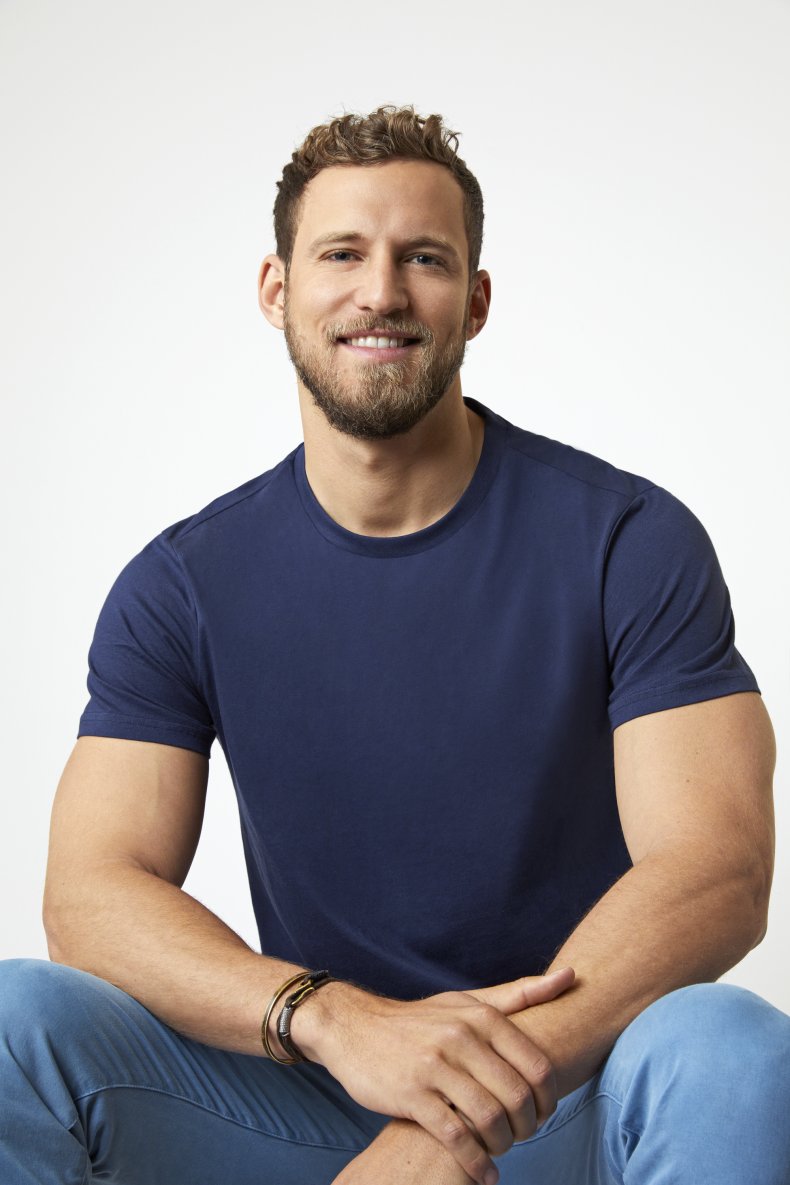 Gabby walks away from Erich in tears, saying: "I'm so sick of this. What am I supposed to do? Walk away because he's not ready to propose? It makes me feel like I'm unlovable."
Rachel is not in for an easy ride either as she confronts Zach Shallcross, 26, about what he described as an "inauthentic" night in the Fantasy Suite.
"For people who say they care about me to question my character, it's really disappointing," Rachel says to Zach, Tino Franco and Aven Jones at the rose ceremony.
Rachel is then seen saying: "This is straight-up shattering everything that you promised me," though it's not revealed who she is talking to.
Tino, 28, is also seen feeling the pressure as he tells the cameras: "There's no way that this works out. Just get me out of this. Let me out!"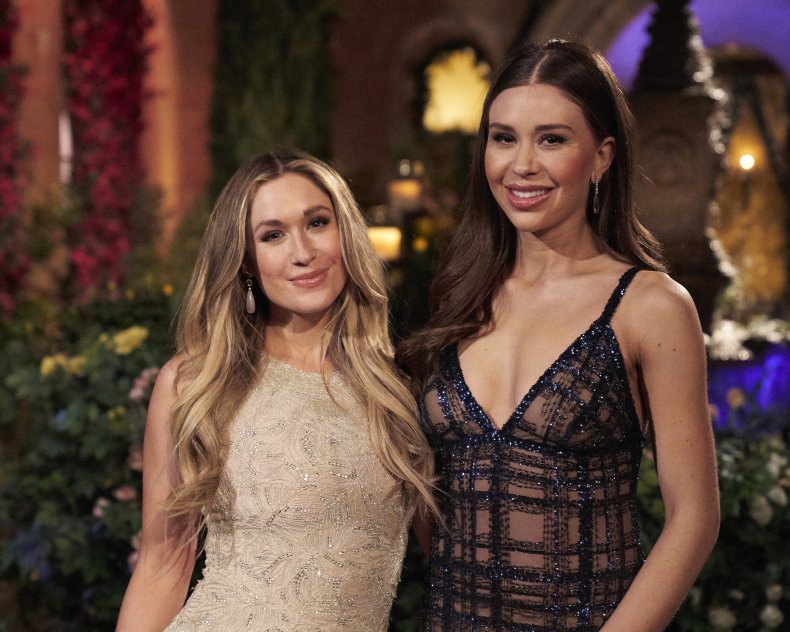 The drama continues as Gabby tells Rachel: "I think definitely you should kick him in the [bleeped]. You don't deserve this," and Rachel says to one man: "You changed your story so many times. I'm done." Again, it's not known to which man either clip is referring.
The dramatic preview ends with Rachel telling one man: "You're lying straight to my face. I want an answer for why you did what you did."
Fans will need to wait to find out if Gabby and Erich can make it work, and who is on the receiving end of Rachel's anger.
The Bachelorette 2022 will end after the two-part grand finale, scheduled to air September 13 and September 20 at 8 p.m. ET on ABC.