Who Went Home on 'The Bachelorette' 2022 in Week 6? Four Men Exit
The latest episode of The Bachelorette proved emotional for Gabby Windey as she faced some major drama and difficult decisions.
Gabby and her co-star Rachel Recchia have been whittling down their, now separate, groups of potential love interests over the weeks on the ABC dating show.
With the hometown visits just a week away and the thought of introducing the men to their families playing on their minds, things have started to get serious for Gabby and Rachel.
This week, several men were shown the door and sent home from The Bachelorette European trip, and one contestant made a very dramatic exit due to COVID-19.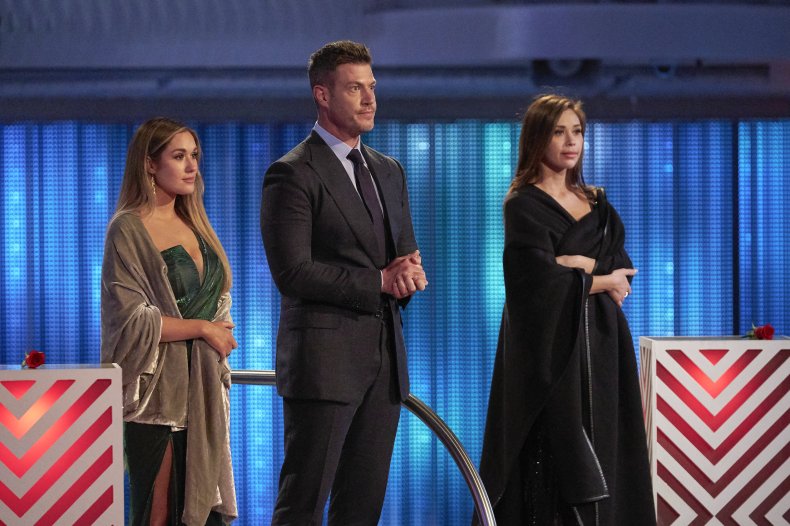 Newsweek has everything you need to know about Week 6 of The Bachelorette 2022.
What Happened on The Bachelorette 2022 Week 6?
After the previous episodes of The Bachelorette saw Gabby and Rachel taking the men on dates around Paris and Belgium, this week saw the group travel to Amsterdam.
Once they had arrived in the Netherlands' capital, it wasn't long before Rachel headed out on her one-on-one date with Zach. After a tough few weeks it was nice to see Rachel enjoying a drama-free date, and she looked delighted when Zach told her he is "falling in love" with her.
Meanwhile, Gabby was having a very different experience on her one-on-one date with Nate, where she heartbreakingly told him she was having to send him home. Fans have seen the pair build a real connection over the course of the series but Gabby made the tough decision to end things due to her concerns over potentially becoming stepmother to Nate's daughter.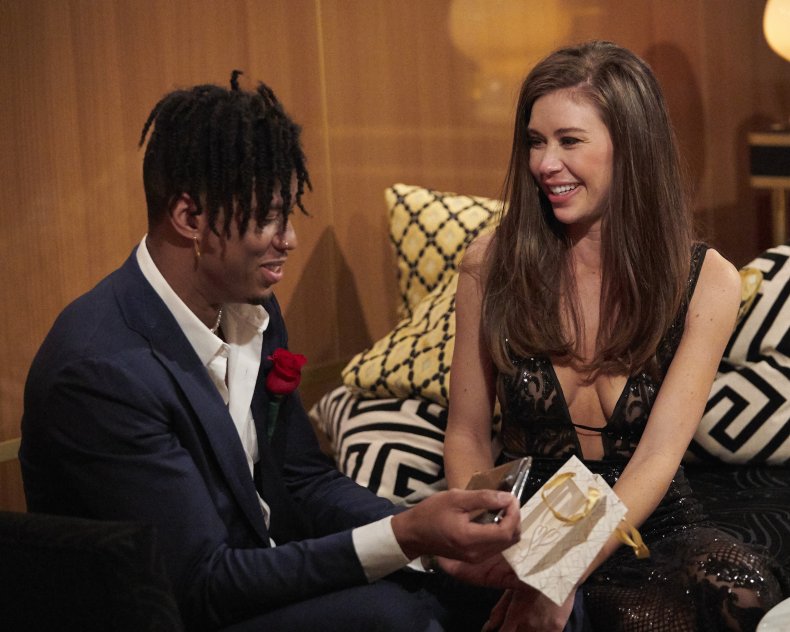 After sitting Nate down she emotionally explained to him: "I wanted today for us to be so special, I have such deep feelings for you... I never want to say goodbye, but I think we're just at two different places in our life. And it's not you, and it's me... I'm, like, terrified of not just, like, being a mom, but being, like, bad at it."
Nate sweetly replied: "When the time comes, I know you're going to be a great mom. I'm gonna miss you a lot... I don't know if I've ever met anybody as sweet as you."
Gabby then paid a visit to the five guys she still had in the running, Jason, Erich, Logan, Johnny, and Spencer, for their group date. The group were then due to reunite later in the evening for a cocktail party but while Gabby was getting ready for the night, The Bachelorette host Jesse Palmer knocked on Gabby's door to inform her that Logan had just tested positive for COVID-19. The cocktail party was canceled and it looks like Logan's time on the show is over.
The next day, Rachel's group date went ahead and after a day of cheese tasting and folk dancing, she gave her rose to Tyler.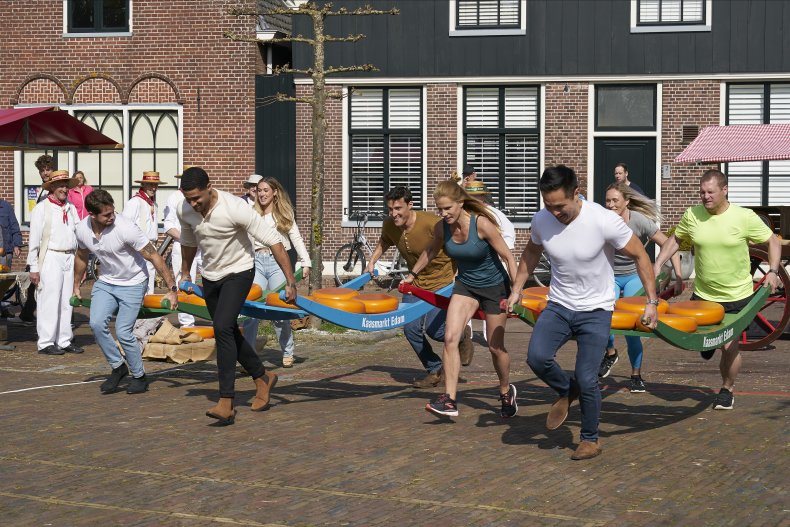 Who Went Home on The Bachelorette 2022 Week 6?
Going into the rose ceremony it was unclear if Gabby would send anybody home, having already lost two men throughout the course of the episode. She did, however, send another packing and said goodbye to Spencer. This leaves Erich, Jason, and Johnny in the running.
Rachel, meanwhile, gave remaining roses to Aven and Tino, saying goodbye to Ethan. This means Aven, Tino, Tyler and Zach will join her for the hometown visits next week.
The Bachelorette continues Mondays at 8/7c on ABC.