Ben Carson Gains on Donald Trump's Lead in New Poll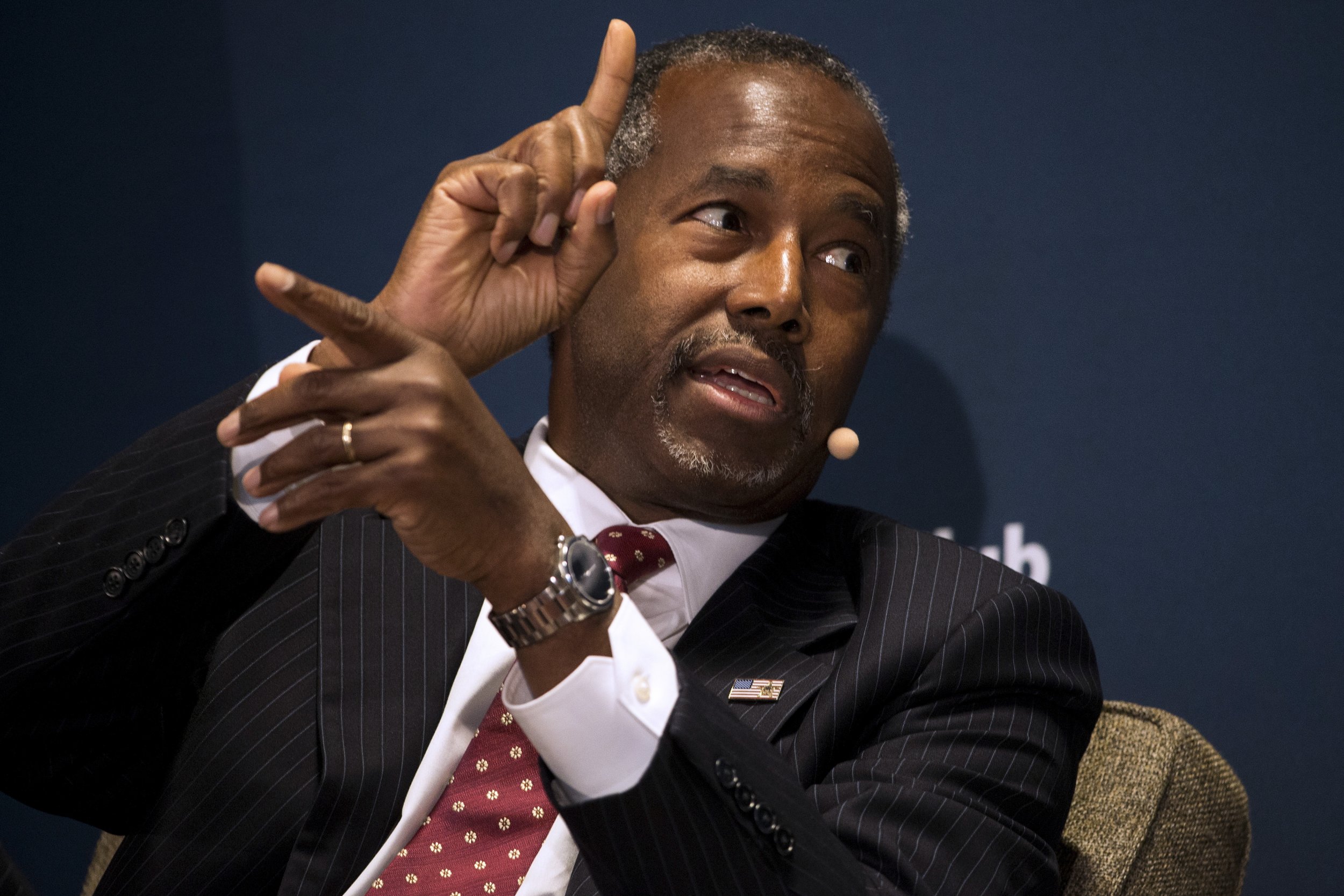 Republican presidential candidate Ben Carson is becoming a strong challenger to fellow contender and front-runner Donald Trump in the 2016 presidential campaign, a new poll has found.
National support from Republican primary and caucus voters for Carson, a retired neurosurgeon, has reached 23 percent, compared with Trump's 27 percent, according to a CBS News/New York Times poll released Tuesday. Just last month in the same poll, Carson's favorability was at 6 percent.
The poll results showed Trump having a slight edge among the most conservative voters. But Carson led Trump, 29 to 21 percent, among college graduates.
Earlier this month, Carson tied with Trump in Iowa, marking the first time the real estate mogul wasn't the leading Republican in an early primary state. Iowa is significant because it holds the first major electoral event of the nominating process in the presidential election. The first votes of the campaign will be cast there on February 1.
Former Florida Governor Jeb Bush, former Arkansas Governor Mike Huckabee and Florida Senator Marco Rubio tied for third place with 6 percent.
Numbers for former Hewlett-Packard CEO Carly Fiorina and Ohio Governor John Kasich also have risen, but both GOP candidates remain in single digits. Support for Bush and Wisconsin Governor Scott Walker dropped into single digits in the recent poll, 6 and 2 percent, respectively.
The poll was published a day before 11 Republican candidates are scheduled to face off at the second presidential debate at the Ronald Reagan Presidential Library in Simi Valley, California, at 8 p.m. ET. The event will include all 10 candidates who participated in the first GOP debate, hosted by Fox News in August, plus Fiorina, who was included after CNN changed its debate rules to include any candidate who polled in the top 10 between August 7 and September 10. The new rules favor candidates, such as Fiorina, who polled poorly in the summer months but gained support after the first Republican debate.
The five current lower-polling candidates will participate in a televised debate on the same night, at 6 p.m. ET. Former Virginia Governor Jim Gilmore did not meet CNN's requirement of earning at least 1 percent support in three polls and so will not participate.
Sixty-three percent of people polled said it was "too early" to choose which candidate they will vote for next year. The poll was conducted by telephone between September 9 and 13 among a random sample of 1,261 adults nationwide, including 1,021 registered voters.