Ben Stiller and Christine Taylor Relationship Timeline: From 1999 To Getting Back Together
Love is in the air for Zoolander's Ben Stiller and Friendsgiving star Christine Taylor. The Hollywood couple have officially confirmed they are back together after almost five years of separation.
They both announced their separation in May 2017 after 17 years of marriage, in a split nobody saw coming.
But with this just-released happy news of the couple being back together, Newsweek has taken a look back at their relationship timeline.
Ben Stiller and Christine Taylor Relationship Timeline: From Their First Meeting To Getting Back Together
1999
Stiller and Taylor first met whilst filming the 1999 TV pilot Heat Vision and Jack, which also starred Jack Black and Owen Wilson. Unfortunately, the show never made it to air.
Speaking to Entertainment Tonight in 2007, Stiller recalled the first time he saw Taylor, gushing: "When I met her, I pretty much thought, 'That's the person. Wow, this is a great person. I love her.'"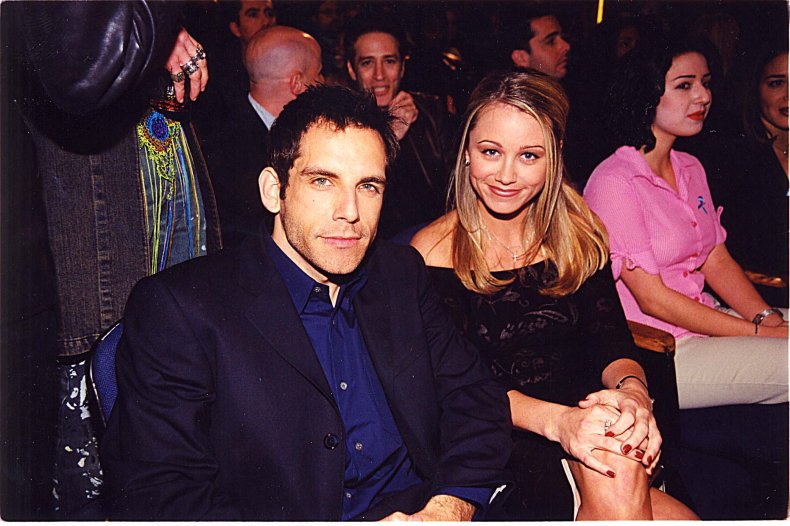 May 2000
Stiller and Taylor tied the knot in Kauai, Hawaii on May 13, 2000.
September 2001
Taylor starred in the much-loved comedy Zoolander as Stiller's love-interest journalist Matilda Jeffries.
April 2002
In 2002, Stiller and Taylor's first child, their daughter Ella, was born.
She would go on to star in three of her dad's projects Megamind in 2010, Night at the Museum: Secret of the Tomb in 2014 and most recently, Escape at Dannemora.
2004
In 2004, Taylor and Stiller starred together in another one of Stiller's projects, DodgeBall: A True Underdog Story.
In the comedy film, Taylor played the role of Katherine "Kate" Veatch, an attorney who Stiller's character White Goodman tries to seduce.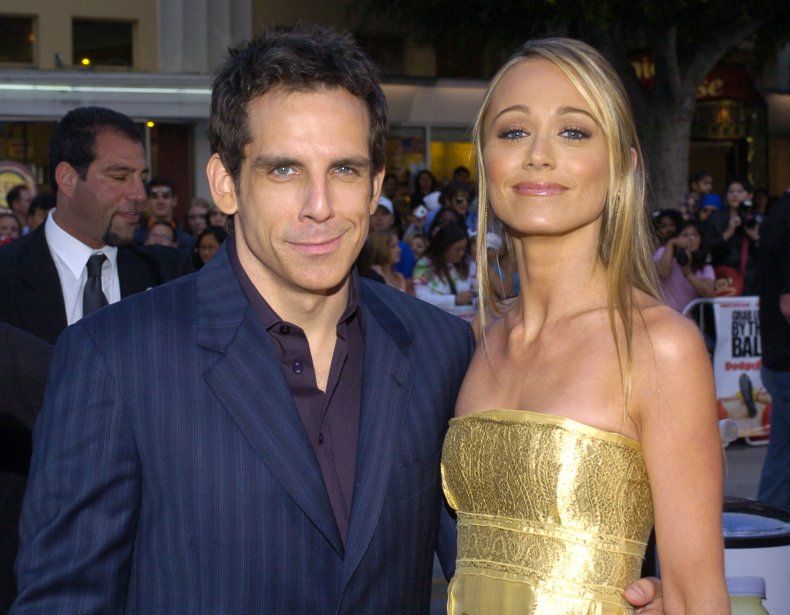 2005
In 2005, Taylor gave birth to their second child, a son, Quinlin. Like his older sister, he too has starred in his dad's acting projects including Megamind and Night at the Museum: Secret of the Tomb.
2008
In 2008, Stiller co-wrote the film Tropic Thunder with Justin Theroux and Ethan Cohen. He also served as the film's director and starred as Tugg. Christine Taylor starred in the film as herself.
May 2017
In 2017, Stiller and Taylor announced they would be separating after 17 years of marriage. In their statement at the time, the former couple said they would remain "the closest of friends" and their priority would be their two children.
Their statement read: "With tremendous love and respect for each other, and the 18 years we spent together as a couple, we have made the decision to separate. Our priority will continue to be raising our children as devoted parents and the closest of friends. We kindly ask that the media respect our privacy at this time."
2019
In September 2018, fans hoped the couple was back together after they attended the 2019 Primetime Emmy Awards together. At the time, Stiller was nominated for two Emmys for Outstanding Directing for a Limited Series, Movie or Dramatic Special, and Outstanding Limited Series, for his work on the Showtime series
The following month, they attended Project ALS New York City Gala with their daughter Ella and in November, Stiller, Taylor, and their daughter Ella attended Rosie O'Donnell's RTKids Gala, where Stiller was honored for his work in supporting children's education.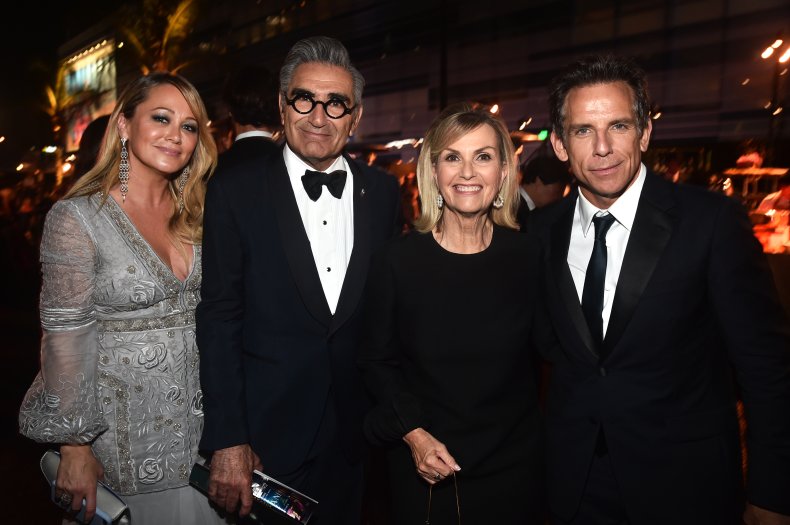 2020
Taylor starred in the holiday film Friendsgiving as Brianne, which was produced by Stiller.
She starred alongside Malin Åkerman, Kat Dennings, Jane Seymour, and Chelsea Peretti in comedy-drama.
2022
In an interview with Esquire, published on Tuesday, February 22, 2022 Stiller confirmed he and Taylor were back together after deciding to move in with one another at the beginning of the coronavirus pandemic so the entire family could be together.
He shared: "Over the course of time, it evolved. We're happy about that. It's been really wonderful for all of us. Unexpected, and one of the things that came out of the pandemic."
Stiller also shared an analogy of how he realized what you need to do to make a marriage work.
He said: "A few years ago, I realized I don't like horseback riding. If there's an opportunity to go horseback riding, I'm probably not going to do it. Now, I like horses! I think they're beautiful. I like petting them. I like watching people ride horses, I like watching my kids ride horses. I just don't really love riding horses.
"And once you know that, it just saves a lot of energy. So, yeah, I think we have respect for the ways that we're similar and the ways we're different. And I think accepting that, you can really appreciate someone more because you're not trying to get them to change for you.
"Once you accept that, you save a lot of energy. 'This is something that works for me; this is something that doesn't work for me.' If you have that trust level with your partner, you know that me saying 'I don't like doing that thing' is not me saying 'I don't like you.'"