Bernie Sanders Warns Democrats They'll Get Decimated in Midterms Unless They Deliver Big
Senator Bernie Sanders warned Democrats they could face a wipeout in the 2022 midterm elections unless they "significantly improve" the lives of Americans, now that they control the House, Senate and presidency.
"Given all that we face, now is not the time to think small. It is time to think big, very big," Sanders said on Thursday, according to a McClatchy report.
"With Joe Biden as president and Democrats controlling the House and Senate for the first time since 2010, we will be judged on what we deliver for the American people in their time of need. The people want action, not excuses," he said.
"And let me be very clear: I have zero doubt that unless we significantly improve the lives of the American people this year, Democrats will get wiped out in the 2022 midterm elections," the senator added.
Sanders, an independent from Vermont, ran twice for president as a Democratic candidate. His progressive politics and enthusiastic base of supporters have since been credited with reshaping the Democratic Party.
President Joe Biden has even adapted some of his political stances to meet Sanders' demands, including promises to increase the minimum wage, relieve student loan debt and significantly reform climate change policies.
But with Democrats in control of both chambers of Congress and the White House, Sanders worries that without significant reform to tackle America's most pressing needs, Republicans will decimate the party in 2022.
"That is what happened when Democrats had the House, the Senate and the presidency under Bill Clinton in 1994, and that is what happened under Barack Obama in 2010," Sanders said.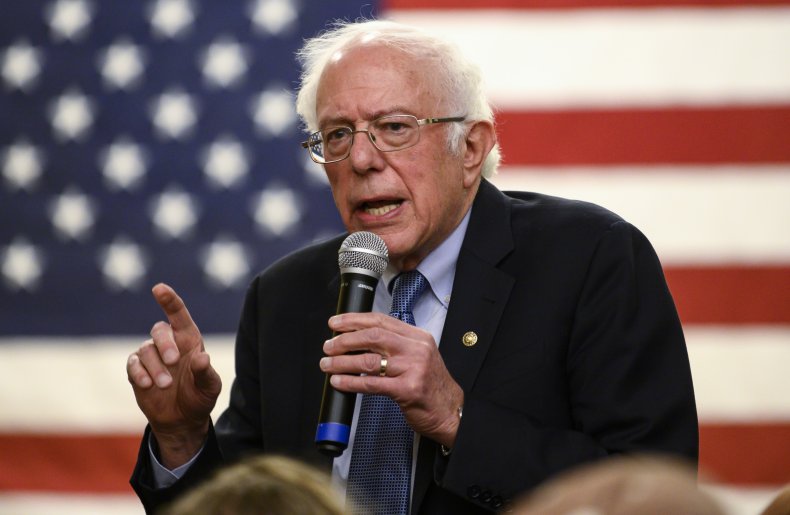 So far, Biden has wasted no time using his executive powers to enact climate, immigration and economic policies while reversing the actions of his predecessor, Donald Trump.
Among those actions are rejoining the Paris climate agreement, ending a travel ban from predominantly Muslim and African countries and postponing student loan payments.
But while these changes have been welcomed by congressional Democrats, Republicans have already expressed concerns.
"On day one, Biden has set the tone for what is to come in his administration: legislating by executive orders, championing massive spending bills, and supporting far-left priorities that reverse years of economic growth and job creation," Representative Bryan Steil of Wisconsin said in a statement.
GOP Representative Liz Cheney of Wyoming criticized Biden's executive orders on Wednesday, saying, "We face significant challenges that require bipartisan responses. Today's executive orders reverse important policies and impose significant economic cost that will imperil our recovery."
Biden's inaugural address aimed to confront the divisive nature of American politics in the wake of a twice-impeached president and a deadly riot at the U.S. Capitol.
"We must end this uncivil war that pits red against blue, rural versus urban, conservative versus liberal. We can do this if we open our souls instead of hardening our hearts. If we show a little tolerance and humility and if we're willing to stand in the other person's shoes," he said. "I will be a president for all Americans."
Newsweek contacted the White House for comment but did not hear back in time for publication.