The Best Running Gear of 2021 so Far
Prime running time for 2021 is almost upon us. After a cold winter, the thawing has begun, and it's time to get your running gear together to hit the road. Here are the latest running shoes, wireless earbuds and even some running clothing recommendations to help put in the running miles.
It's still a little early to declare the best running gear of 2021, but these items are ones I've tried and like or ones I've my eye on and should be great additions as soon as they're available. Among the gear is lots of technology selections that will help you push harder and further. This includes Under Armour's Bluetooth tracking in its Flow Velociti Wind shoes. Gatorade has its new Gx Sweat Patch and app to monitor your hydration. Plus, the latest wireless earbuds from Bose will help be aware of street noise while out running.
Reebok Forever Floatride Energy 3—$100
Under Armour Flow Velociti Wind—$159.95
New Balance FuelCell Rebel 2—Coming Soon
Hoka One One Mach 4—$130
BoseSport Open Earbuds—$199.95
Soundcore Liberty Air 2 Pro—$129.99
Gatorade Gx Sweat Patch—$24.99
ProForm Pro 2000—$1,499
Janji Multipass Sling—$50
BioLite HeadLamp 200—$44.95
Knockaround Premiums Sport—$25
HidrateSpark Steel—$64.99
Tracksmith Twilight Shorts—$58
Injinji Run Socks—$13
Janji M's Zephyr Runner Jacket—$114
Running Shoes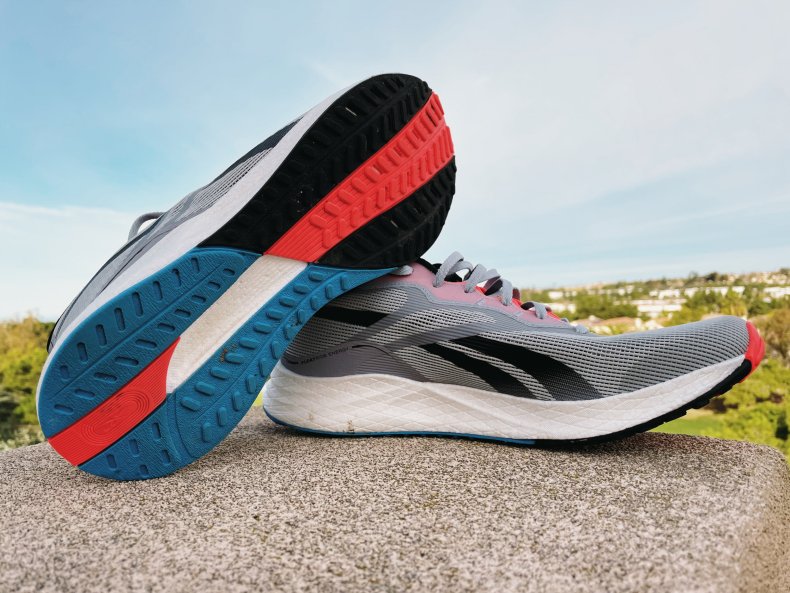 Reebok's Floatride Energy 3 is a solid, dependable pair of everyday running shoes. They are padded and come with plenty of support to go double-digit miles or just a few at a time. In my full review of the shoes, I found them to have durability for the long haul. Maybe best of all, the Energy 3 retail at just $100 to make them one of the most affordable options in their shoe class.
Buy at Reebok.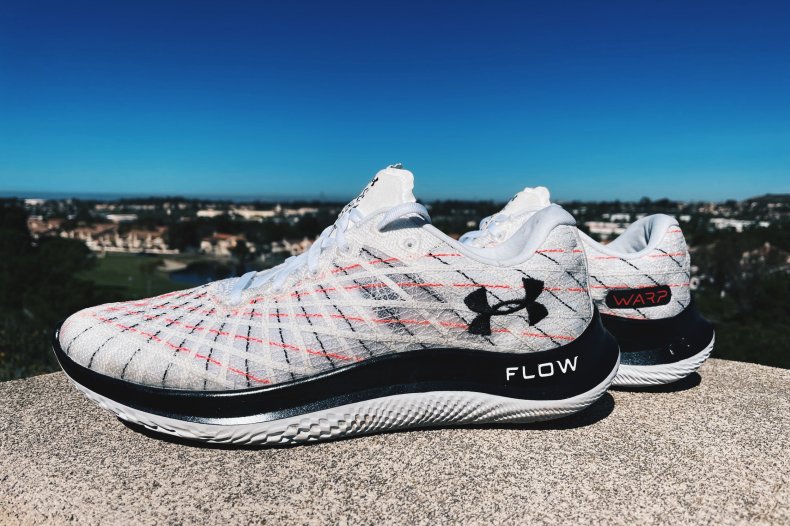 UA's latest fast running shoe, the Flow Velociti Wind, ditches the outsole rubber to make them as lightweight as possible. The end result is a nimble shoe that fits close and can feel like a second layer of skin around your foot. The Flow Velociti Wind embeds a Bluetooth tracker to connect to Map My Run app for advanced run coaching. The total package is a compelling up-tempo training shoe. Just make sure to size up because they run a little small in the toe box.
Buy at Road Runner Sports.
New Balance FuelCell Rebel 2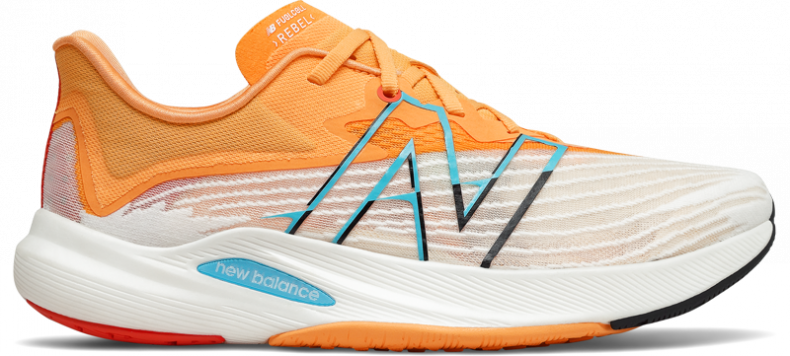 The FuelCell Rebel 2 from New Balance will be out in the U.S. in the first half of 2021. I have been testing the shoe for more than 50 miles, and I love it. Overall, its bouncy foam, breathy upper and minimal weight make it a really fun shoe to run in. They might even be the perfect summer running shoes.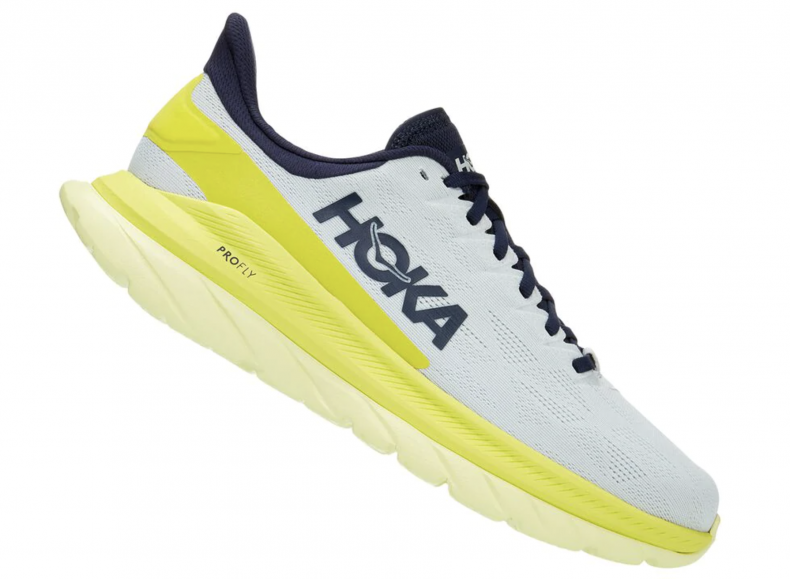 For Hoka One One fans looking to cut down on the stack height a little and add a bit more oomph, the Mach 4 are here for you. For others looking for a shoe that can keep up the pace but also includes a luxurious amount of cushioning, the Mach 4 is, again, for you to consider. I'm in the middle of testing these new shoes and really enjoy all aspects of them, including having a wide, stable foam heel to land on.
Buy at Hoka.
Technology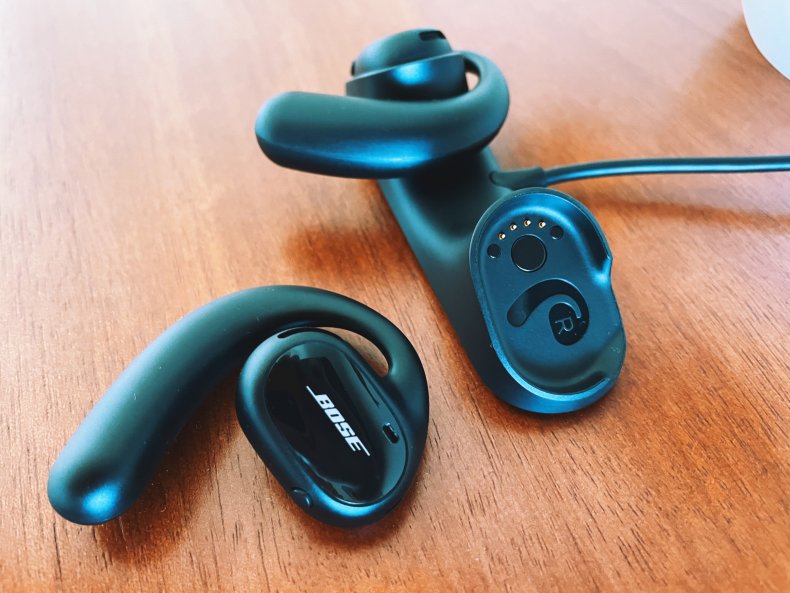 The Bose Sport Open Earbuds are great for runners—especially those running on the road. Bose has devised wireless earbuds that sound good but also leave your ears open to better hear surrounding noises. I tested these recently, and they work great, even though the battery life could be a little bit better. But, beyond the noise aspect, not having earbuds stuffed in your ear canals is also helpful to keep the sweat from clogging up your ears.
Buy at Bose.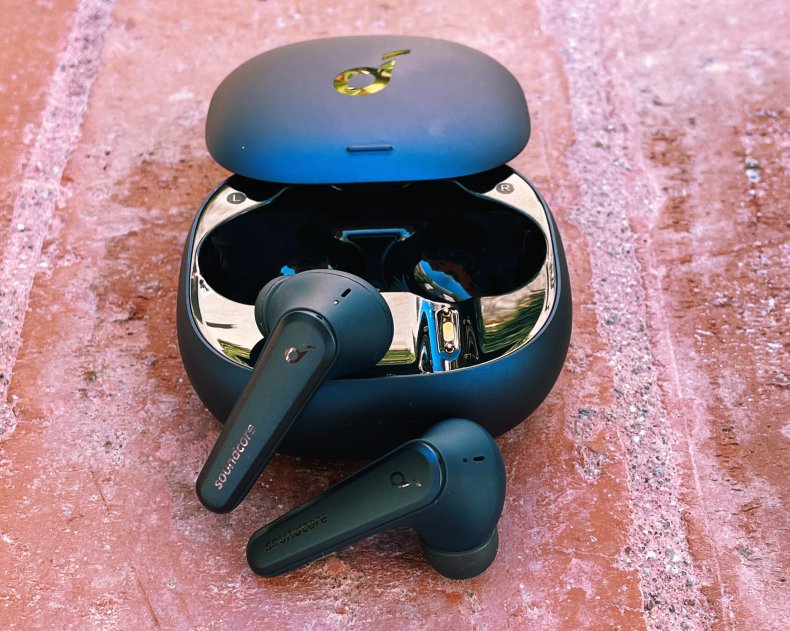 These Liberty Air 2 Pro wireless earbuds are extremely versatile in the ways they can be used and retail for just $130. Using them on my runs, I loved that the soft-touch, matte finish helped them stay put. From cost to sound quality, they are great all-around and some of my favorite wireless earbuds.
Buy at Amazon.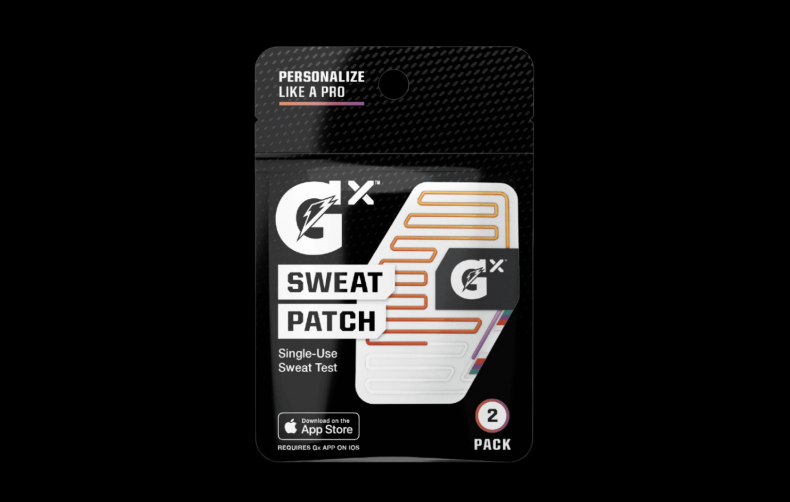 If you're looking for the latest way to track your fitness, keep an eye on Gatorade's Gx Sweat Patch kit. The single-use patches stick on your forearm and then use your sweat, in conjunction with the Gatorade app, to inform you about your body. This new kind of biometric fitness tracking is extremely interesting and potentially game-changing.
Buy at Gatorade.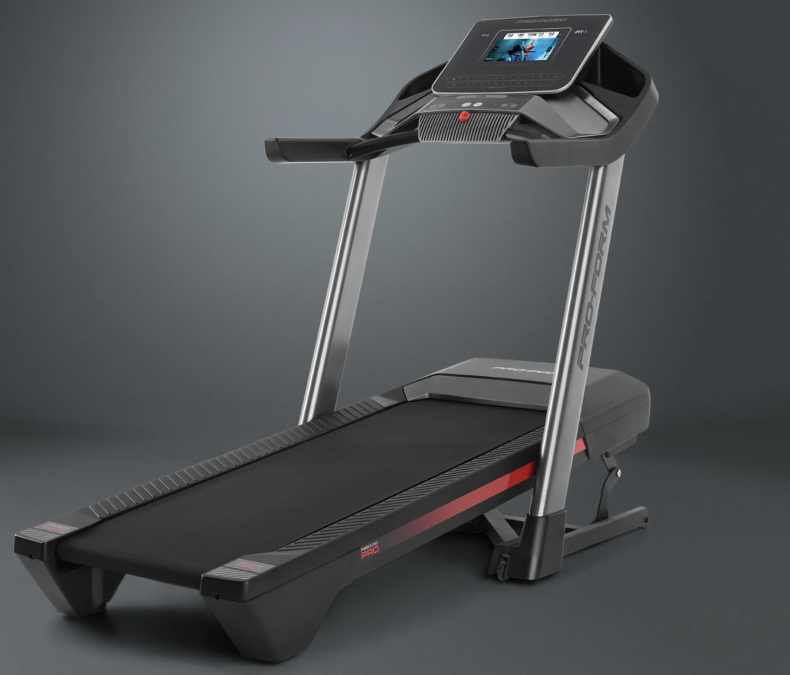 Spring and summer are the perfect time to get outside and go running in the fresh air. If that still isn't available and won't be for some time, ProForm's newest treadmill may be worth considering. The company's latest tech comes in two models at similar price points. Both offer tons of features and are able to fold up and be moved around if you're short on space. Best yet, both come in under $2,000 for a way to run indoors if the heat or COVID don't allow outdoor running.
Buy at ProForm.
Gear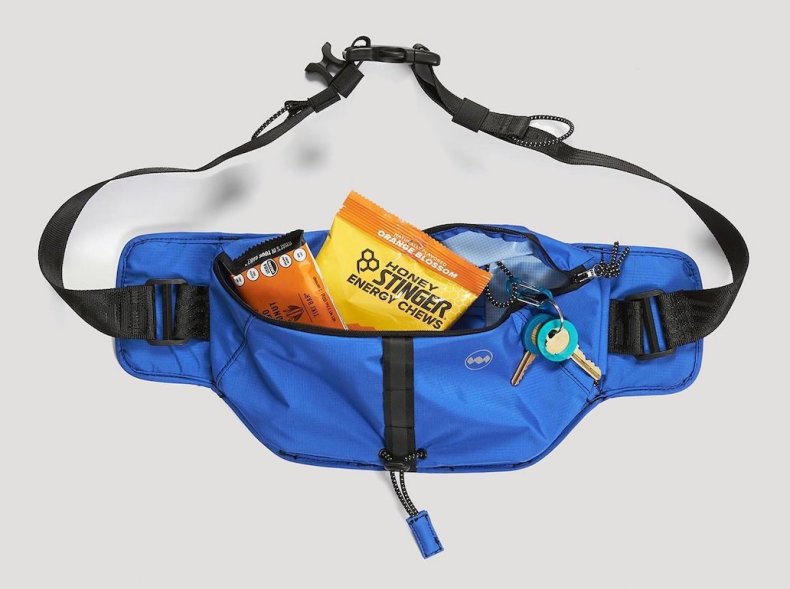 If you can leave your keys and phone at home while heading out on a run, you should. That's not always possible, however, and so if you need to lug a few items with you, this new Janji Multipass Sling is one to consider. It can be used around your waist, but it's also designed to strap tightly over your shoulder for a comfortable experience.
Buy at Janji.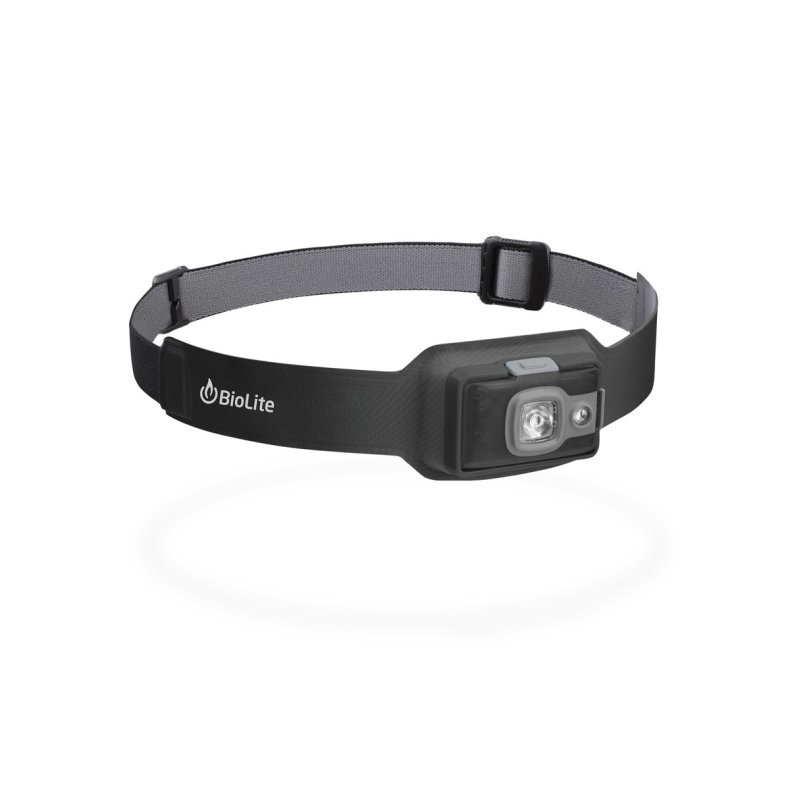 Personally, I try not to run at night for safety reasons, but sometimes I just can't find the time to run during the day. This BioLite HeadLamp 200 is a perfect light to run with when the sun goes down. It's really bright, which is a prerequisite, but it's also pretty comfortable and reasonably priced. It can light up in white or red, plus if you do need help, it can be used as a strobe in either color to get someone's attention. When you're not running, this headlamp is handy for all kinds of other uses, as well.
Buy at BioLite.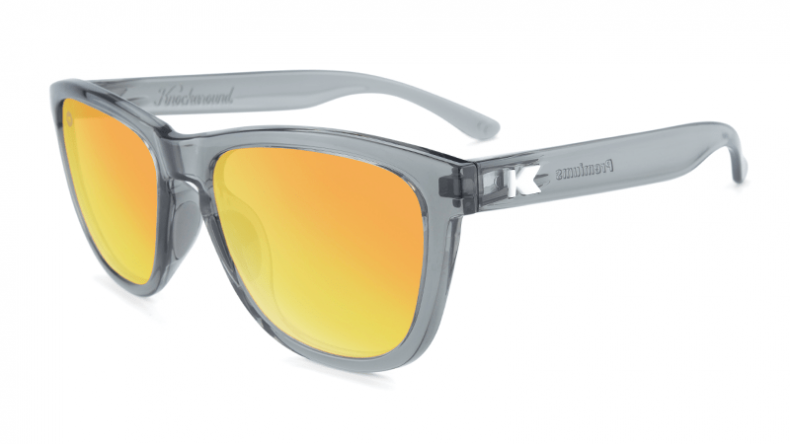 Heading into spring and summer, having some sunglasses to run with is a must. Also, musts for running glasses is that they're lightweight, stay put and not cost a fortune. Expensive sunglasses are just asking to be lost or broken. These Knockaround Premiums Sport meet all the criteria, coming in at just $25. They go beyond the minimum, too, with polarized yellow sunset lenses, UV400 protection and FDA-approved impact-resistant lenses.
Buy at Knockaround.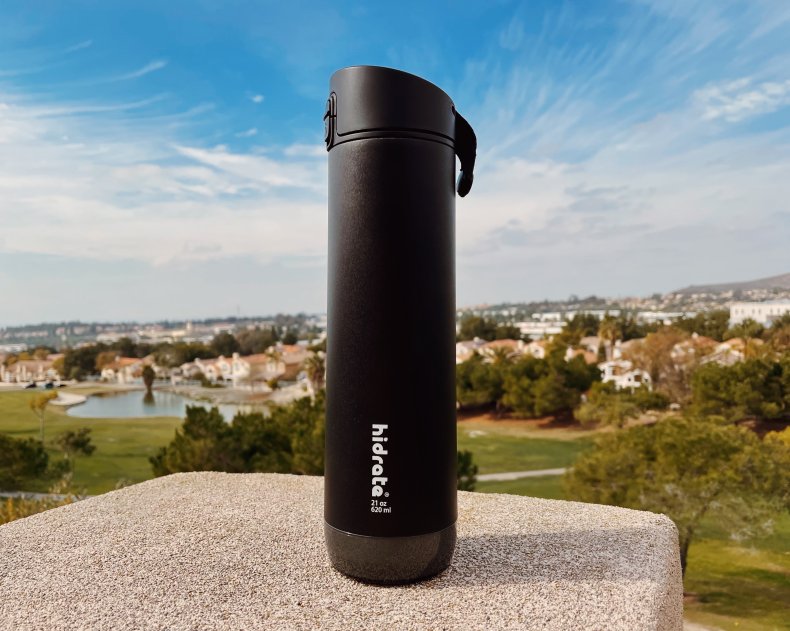 I tested the HidrateSpark Steel bottle earlier this year, and it provides an easy way to track how much water you're drinking. You won't want to bring this bottle out on the road with you, but at home or while traveling, it's the perfect way to track how much water you're drinking each day. The bottle connects to your phone with Bluetooth and has a rechargeable battery that will last about 12 days between charges.
Buy at HidrateSpark.
Clothes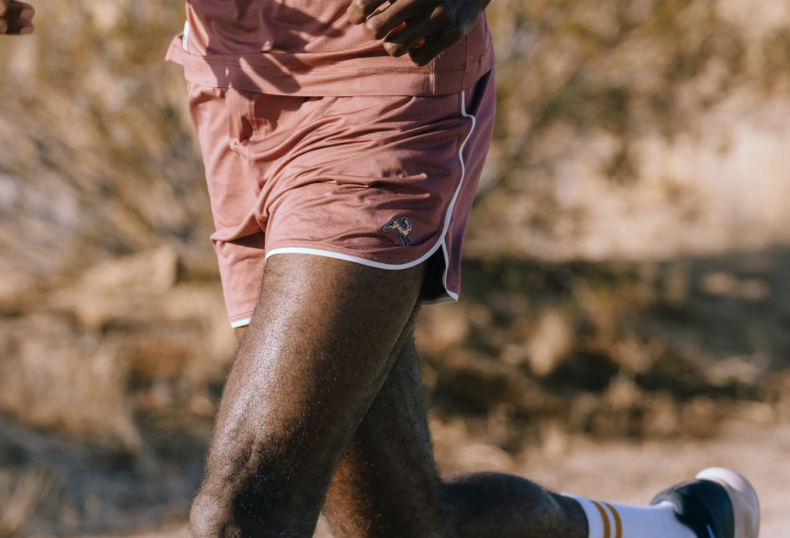 If there's a list of running clothes that can also be classy, then Tracksmith's collection of apparel to run in is at the top of that list. The Twilight Shorts, some of its newest apparel, are a 5-inch length and use ultrasoft, breathable material. There are three hidden pockets available in the back. Beyond the same top-notch performance present in its Twilight Shirt line, the shorts strike the perfect balance in looks of modern and retro.
Buy at Tracksmith.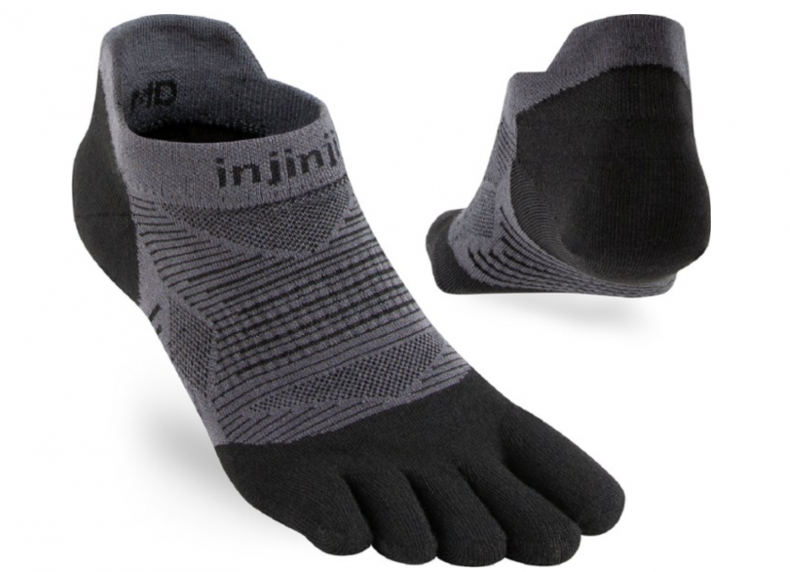 These socks with individual toes feel a little silly the first time you put them on, but that feeling fades fast. After the first run, you'll wonder why you haven't been using these socks the whole time. The idea is that having material between your toes helps reduce blisters and sweat buildup. Not only does it work, but going back, even to the best running socks, is suddenly less than ideal.
Buy at Amazon.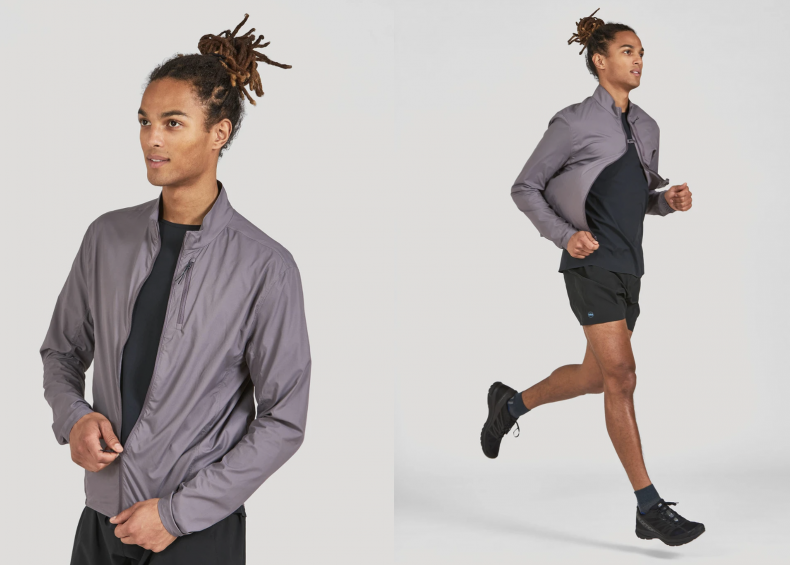 Even in spring and summer, it's good to have a lightweight, water-resistant running jacket. This new M's Zephyr jacket from Janji has all the features you would expect, including being thin enough to fold into one of its own pockets. The best feature, though, is the chest strap. Connecting the chest strap allows you to unzip the jacket for full ventilation, but keep it secure on your body when you pick up speed. It looks fantastic.
Buy at Janji.
Newsweek may earn a commission from links on this page, but we only recommend products we back. We participate in various affiliate marketing programs, which means we may get paid commissions on editorially chosen products purchased through our links to retailer sites.