'Better Call Saul': Why Did Don Harvey Leave Role of Jeff the Cab Driver?
Better Call Saul fans have been wondering what would happen to Gene Takovic (Bob Odenkirk), Saul Goodman's post-Breaking Bad persona, after he was figured out by cab driver Jeff back in Season 4.
Well, Episode 10 of the show's final season has revealed exactly how Saul decided to deal with his problem in the most Saul-like way he could: With one last con.
Viewers will have noticed, though, that the actor playing the character has changed, it's no longer Don Harvey, but Pat Healy, who portrays Jeff.
'Better Call Saul': Why Did Don Harvey Leave Role of Jeff the Cab Driver?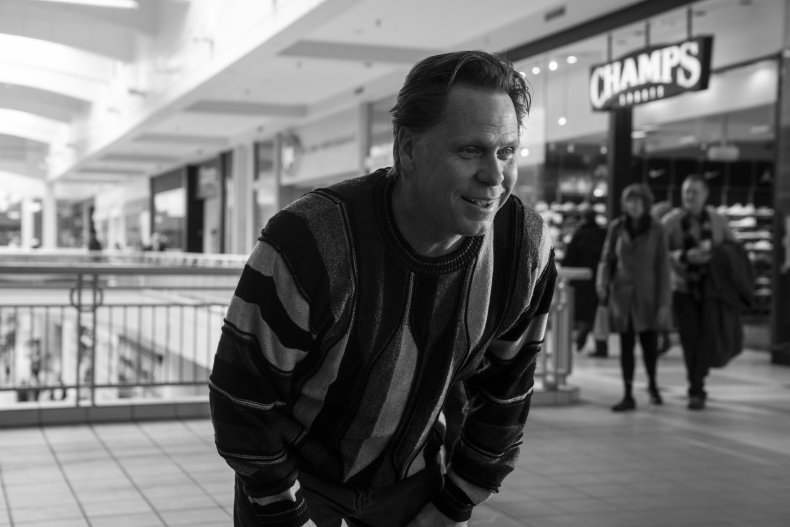 Harvey took on the role of Jeff in two episodes of the Breaking Bad prequel, in Season 4's "Smoke" and Season 5's "Magic Man."
In the Season 4 episode, Jeff drove Gene from the hospital and clearly recognized the former lawyer because he stared at him profusely, and even didn't drive away when he let Gene out of the car.
Jeff returned in Season 5, when he came across Gene in the mall where he works as a manager of a Cinnabon in Omaha, Nebraska, and the cab driver revealed he quickly realized that Gene was actually none other than Saul Goodman because he'd seen his adverts when he lived in Albuquerque.
Their tense exchange seemed to spell doom for the former lawyer as Jeff all but forced him to admit that he was really Saul Goodman by having him say his famous catchphrase: Better call Saul.
At first, Saul reacted by requesting a new identity from Ed Galbraith (Robert Forster), but then he changed his mind and decided to do things his own way.
This, it turned out, meant getting Jeff and his brother involved in a scheme to steal thousands of dollars' worth of clothing from the shopping mall where he works in Season 6.
The con worked thanks to Saul's tactical planning, and afterwards he told Jeff and his brother that if they ever revealed his identity and sent him down then they would go down too because the role they played in the con would result in a prison sentence of at least 30 years.
Healy replaced Harvey as Jeff in Better Call Saul because of scheduling conflicts that the latter had, Entertainment Weekly reported in June.
Harvey had contractual obligations with HBO show We Own This City, in which he played BPD officer John Sieracki, meaning he was unable to film Better Call Saul.
Instead of doing away with the character entirely, it was decided that Harvey would be replaced by Healy, and the storyline appeared to play out as it was meant to.
Thomas Schnauz, one of the show's writers, confirmed in a response to a fan's question on Twitter that Harvey's character had to be recast because of scheduling conflicts the actor had.
He wrote: "As you may have noticed, for the 1st time in the BB/BCS Universe, we had to recast a role.
"Our original Jeff/Cab Driver, the great Don Harvey, was under contract with another show & sadly unable to return. Luckily, the fantastic [Pat Healy] was available & is AWESOME as Jeff."
Given Saul/Gene threatened Jeff and told the cab driver and his brother to never talk to him again, it seems like this might be the last that Better Call Saul viewers see of the character.
Newsweek contacted Don Harvey's representatives for further comment.
Better Call Saul airs on Mondays at 9 p.m. ET on AMC, and episodes are also available to stream on AMC+.
Update 07/27/22 05:45 a.m. ET: The article was updated to include writer Thomas Schnauz's tweet regarding the recasting of Jeff the Cab Driver in Better Call Saul.