Biden Compares Those Who Paid Student Loans to Billion-Dollar Businesses
Asked about whether his student debt forgiveness plan was unfair to those who have already paid off their loans or saved to afford college, President Joe Biden drew parallels between those Americans and billion-dollar businesses.
Speaking to reporters on Wednesday, Biden questioned how it was "fair" to provide relief only to businesses and not student loan borrowers.
"Is it fair to people who in fact do not own multibillion-dollar businesses to see one of these guys getting all the tax credits? Is that fair? What do you think?" the president said.
Earlier in the day, Biden announced that his administration would cancel up to $10,000 in student loan debt to Americans earning less than $125,000 a year in an unprecedented move that has received mixed response.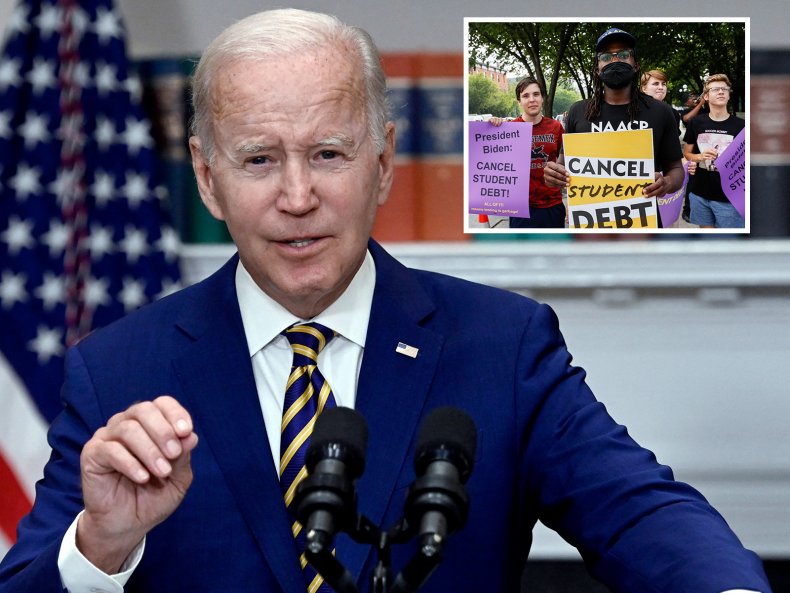 While many Democrats applauded him for fulfilling a campaign promise, Republicans have criticized the relief, saying the move punishes hard-working Americans who budgeted to avoid having to borrow federal loans or who had already paid off their debt.
"Hardworking Americans will be the ones footing the bill for the liberal elites' student loans," the House GOP tweeted on Wednesday.
Republican Representative August Pfluger of Texas called the plan "a slap in the face of every student and family who budgeted, saved, chose an affordable university, deferred their education, and/or worked through college."
The White House has aimed the relief toward lower-income Americans, offering additional forgiveness for Pell Grant recipients, who account for roughly 60 percent of the borrower population.
Nearly every recipient of a federal Pell Grant comes from a family that earns less than $60,000 annually, according to a White House fact sheet. Americans who went to college on these funds, and make less than $125,000 a year, will be provided an additional $10,000 in debt cancellation.
On Wednesday, Biden said it has become too expensive for many Americans to go to college.
"The burden is so heavy that even if you graduate, you might not have the ticket that graduating college once offered," the president said during a press conference.
Biden said his executive action would be a "game changer" for 20 million Americans who "can start getting on with their lives" and "finally crawl out from under that mountain of debt."
At the same time, some members of his party have urged Biden to go further, pushing for broader relief of up to $50,000 of student debt cancellation—a number that Senate Majority Leader Chuck Schumer of New York and Senator Elizabeth Warren of Massachusetts have advocated for in the past.