Bill Gates Grilled Over Jeffrey Epstein Ties in Live TV Interview
Bill Gates has denied there was a significant relationship between his foundation and Jeffrey Epstein during a live TV interview.
The billionaire co-founder of Microsoft did acknowledge that he "shouldn't have had dinners with him," during an exchange part-way through a wide-ranging sit-down with ABC Australia.
Gates told presenter Sarah Ferguson: "You're going way back in time, but yeah I will say it for the over 100th time, yeah, I shouldn't have had dinners with him."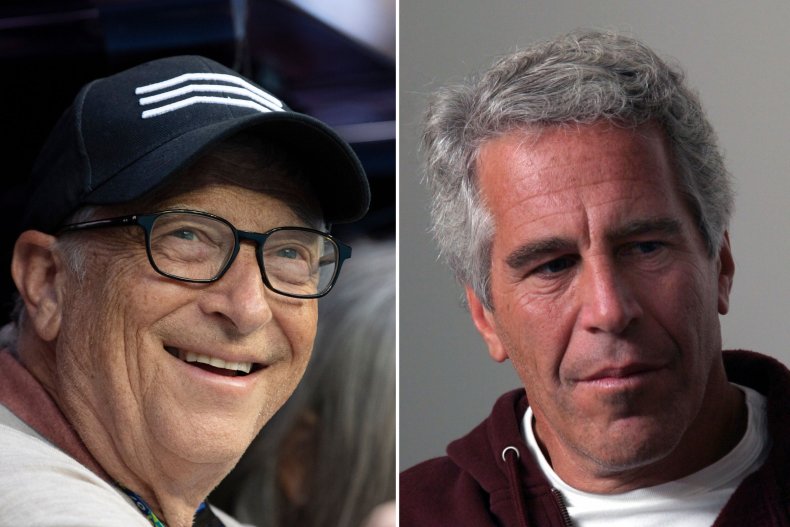 Asked whether ex-wife Melinda French Gates had warned him about Epstein sexually compromising people, he replied: "No, I had dinner with him, that's all."
Pressed on whether there was a broader relationship between Epstein and the Bill & Melinda Gates Foundation, he replied: "That I had dinner with him? There never was any relationship of any kind."
Epstein was initially handed an 18-month jail sentence in 2008 for soliciting prostitution from a minor, after a heavily criticized plea deal.
He was arrested again in 2019 after a new investigation by the FBI and was in prison awaiting trial when he died in his cell that August.
New York City's chief medical examiner ruled the death a suicide by hanging, though some including Epstein's former girlfriend Ghislaine Maxwell have speculated about foul play.
A New York Times article published in October 2019 suggested that on one occasion Gates had stayed overnight at Epstein's New York mansion.
French Gates outlined her concerns about her former husband's relationship with Epstein in a March 2022 interview with Gayle King on CBS.
She said: "I did not like that he had meetings with Jeffrey Epstein... I made that clear to him."
French Gates revealed she had met Epstein once, saying: "I wanted to see who this man was, and I regretted it from the second I stepped in the door."
"He was abhorrent, evil personified. I had nightmares about it afterwards," she said.
Gates has expressed his regret over his relationship with Epstein before, including in a statement released to Newsweek in March 2022.
He said: "Meeting with Epstein was a mistake that I regret deeply. It was a substantial error in judgment. I remain dedicated to my work at the Gates Foundation in partnership with Melinda, where our focus is to help reduce global inequities, giving every person the chance to live a healthy and productive life.
"I will always be sorry for the pain that I caused Melinda and our family. I admire Melinda and everything she does to improve the lives of women and girls around the world, and I'm grateful for the work we continue to do together at our foundation."
The former couple announced their divorce in May 2021.