Missouri Republican Billy Long Blames Mass Shootings on Abortion
A Republican congressman has blamed the rise in mass shootings on legal abortions, claiming the two are inextricably linked.
Rep. Billy Long, who serves Missouri, made the startling claims on Columbia radio station 93.9 The Eagle. The 66-year-old said: "It's a systemic problem. When I was growing up in Springfield, you had one or two murders a year. Now, we have two, three, four a week in Springfield, Missouri, so something has happened to our society, and I go back to abortion. When we decided it was OK to murder kids in their mother's wombs, life has no value to a lot of these folks."
Critics who support tougher gun control may argue that many other countries also legalized abortion decades ago and have not experienced a similar rise in mass shootings; countries such as the U.K., where abortion was legalized in 1967, but where it is illegal for members of the public to carry guns and gun ownership is strictly regulated.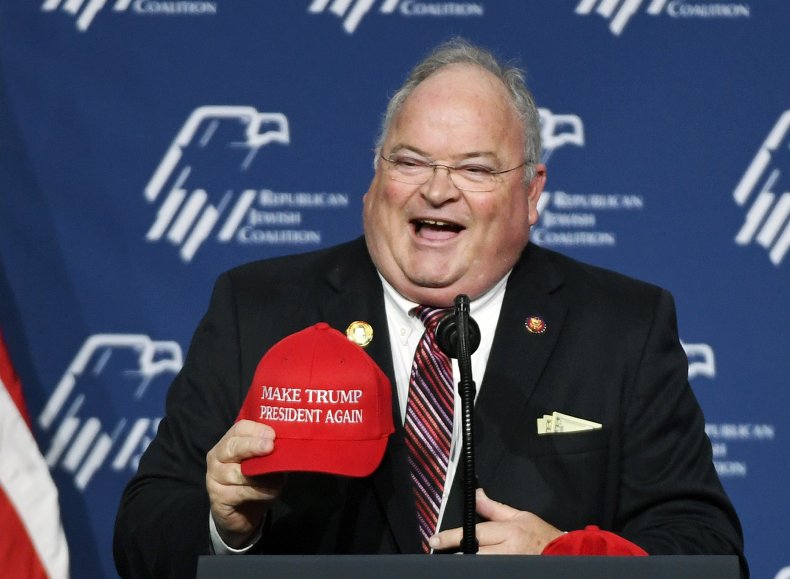 However, Long seemed certain of his theory during the radio interview on June 1, with the politician placing the blame for recent atrocities—such as teenage gunman Salvador Ramos murdering 19 children and 2 teachers in a massacre at an elementary school in Uvalde, Texas — squarely at the door of women's access to abortion. He believes Roe v. Wade, which saw the Supreme Court legalize abortion in 1973, also had the side effect of encouraging mass murder. He has previously said he supports the abolition of the law. He made the direct link between abortion and mass shootings in response to a question about whether there was any appetite for increased gun control within his party.
The politician's comments came after a leaked document emerged last month that suggested Supreme Court justices were ready to overturn Roe v. Wade. If overturned, the result would instantly make abortion illegal in 13 states.
Long, who has represented Missouri since 2011 and is seeking election to the Senate this year in a bid to succeed outgoing Republican Roy Blunt, has shared several anti-abortion posts on social media.
Most recently, on Saturday he retweeted a story by an anti-abortion group with the headline: "Liberals Condemn Tragic Shooting as 'Child Sacrifice,' But Support the 'Child Sacrifice' of Abortion." The article, written by an Austrian author for Canadian Catholic organization LifeNews.com, concluded: "Sure, let's talk about gun laws. But let's not fool ourselves into thinking that a technocratic tweak can alleviate America's moral malaise. And may we never speak of child sacrifice again until we make wombs safer than a Texas school."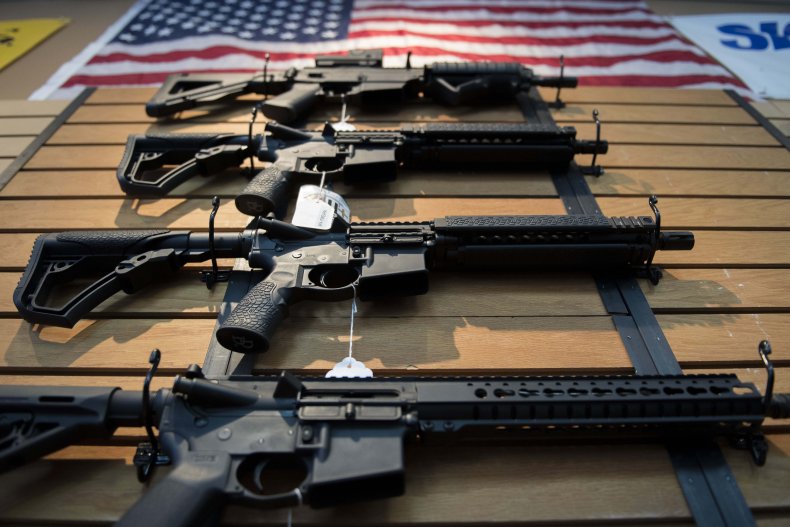 Long's Twitter feed has a pinned a clip of a Donald Trump rally in Nebraska, in which the former president singled him out of the crowd for a round of applause. "He's a great guy. He's a character too, but he's a great guy," Trump said of Long.
Meanwhile, in response to the string of mass shootings across the country, President Joe Biden is hoping to see stricter gun laws drafted by legislators. "Enough is enough," he said during a speech on Thursday. Various Republicans suggested they were open to some gun reforms, and a recent poll suggested that the number of Republican voters in favor of tougher gun laws had risen from 37 percent to 44 percent after the Uvalde shooting. But another poll of the GOP suggested nearly half of Republicans accepted mass shootings as part of a "free society."
Newsweek has reached out to Long.