What Billy Porter Said About That Harry Styles Vogue Cover
Harry Styles last year became the first man to appear on the cover of Vogue magazine on his own.
The singer-songwriter, photographed by Tyler Mitchell, made headlines for appearing in a Gucci dress and Wales Bonner kilted skirt on the December 2020 cover.
The images became controversial as prominent conservatives tweeted their ire at the sight of the former One Direction star in a dress.
Candace Owens tweeted: "Bring back manly men," while Ben Shapiro added: "Anyone who pretends this is not a referendum on masculinity for men to don floofy dresses is treating you like a full-on idiot."
Almost a year later, Billy Porter, who has worn gowns on the red carpet and become known for his gender fluid fashion choices, has now admitted he was also not a fan of the editorial decision.
Billy Porter on Harry Styles' Vogue Cover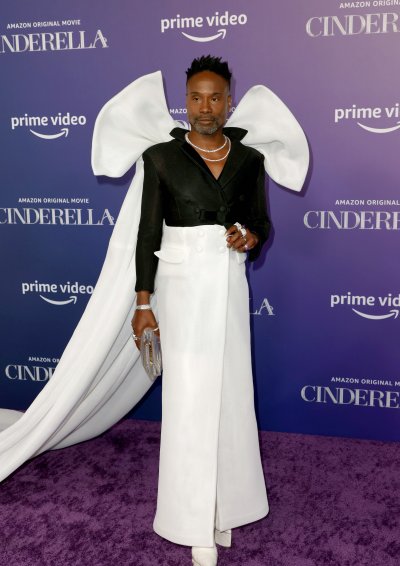 In an interview with The Sunday Times, Porter made it clear that he was not "dragging" Styles, but was critical of Vogue's choice to make him their first male cover star in a dress.
"I changed the whole game," said Porter, 52. "I. Personally. Changed. The. Whole. Game. And that is not ego, that is just fact. I was the first one doing it and now everybody is doing it."
He added that he felt the fashion industry only accepted him "because they had to."
Porter continued: "I created the conversation [about non-binary fashion] and yet Vogue still put Harry Styles, a straight white man, in a dress on their cover for the first time. He is the one you're going to try and use to represent this new conversation?
"He doesn't care, he's just doing it because it's the thing to do. This is politics for me. This is my life.
"I had to fight my entire life to get to the place where I could wear a dress to the Oscars and not be gunned now. All he has to do is be white and straight."
Styles, who is currently rumored to be dating Olivia Wilde, has never publicly labelled his sexuality.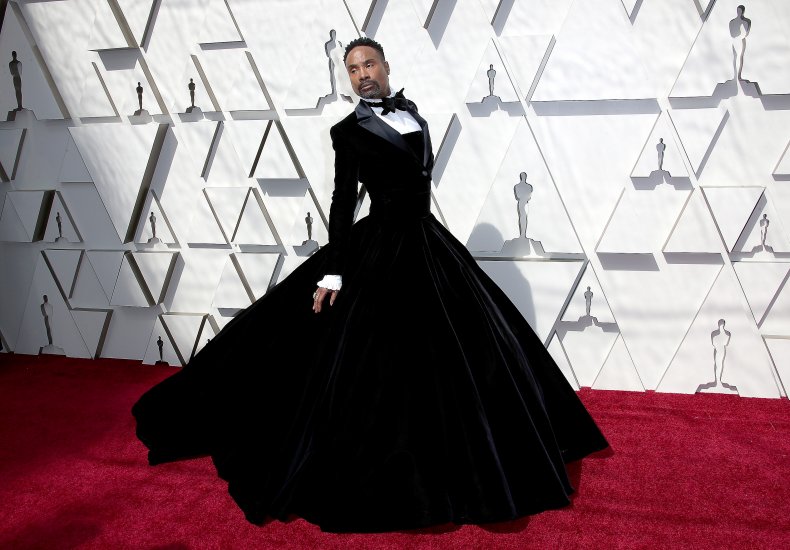 Harry Styles on Gender-Fluid Dressing
In the accompanying interview for his Vogue cover, Styles, 27, discussed gendered dressing and subverting established norms.
He explained that in music, he looked up to stars like Prince, David Bowie, Freddie Mercury and Elton John.
Styles said: "I think if you get something that you feel amazing in, it's like a superhero outfit.
"Clothes are there to have fun with and experiment with and play with. What's really exciting is that all of these lines are just kind of crumbling away. When you take away 'There's clothes for men and there's clothes for women,' once you remove any barriers, obviously you open up the arena in which you can play.
"I've never really thought too much about what it means—it just becomes this extended part of creating something."
Longtime sartorial collaborator, friend and creative director of Gucci, Alessandro Michele, said of Styles: "He's really in touch with his feminine side because it's something natural."
"And he's a big inspiration to a younger generation—about how you can be in a totally free playground when you feel comfortable. I think that he's a revolutionary."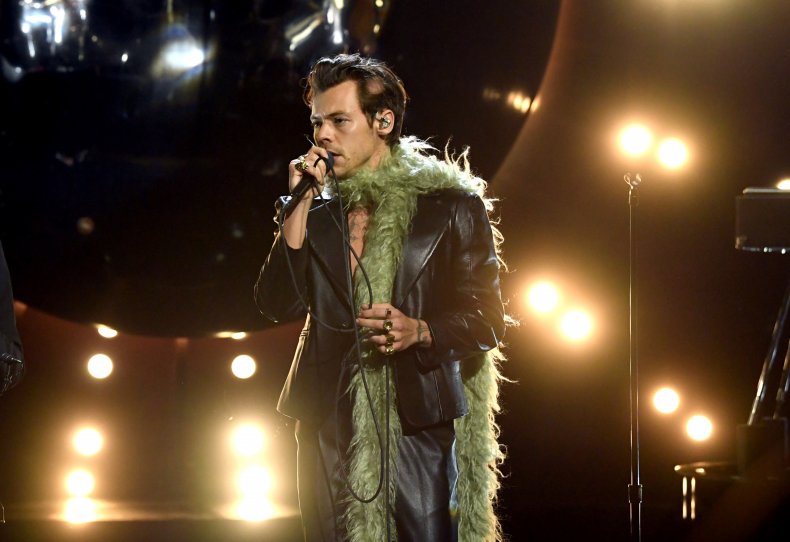 While noteworthy, Styles' Vogue cover wasn't the first time he was pictured in a dress.
A year earlier, Styles donned a Commes Des Garçons dress while on the cover of Guardian Weekend.
He told the magazine: "What women wear. What men wear. For me it's not a question of that. If I see a nice shirt and get told, 'But it's for ladies.' I think: 'Okaaaay? Doesn't make me want to wear it less though.'
"I think the moment you feel more comfortable with yourself, it all becomes a lot easier."
Addressing his sexuality and the artistic choices he makes, he added: "Am I sprinkling in nuggets of sexual ambiguity to try and be more interesting? No.
"In terms of how I wanna dress, and what the album sleeve's gonna be, I tend to make decisions in terms of collaborators I want to work with. I want things to look a certain way.
"Not because it makes me look gay, or it makes me look straight, or it makes me look bisexual, but because I think it looks cool."