'Black Lightning' Canceled: Why the Show is Ending After Season 4
Black Lightning Season 4 set to air on The CW from February 2021, but there is some bad news for fans; the show will be ending after its current run of episodes. In November 2020, it was announced that the show was canceled. However, this is not the end of the story, as the show may be getting a spin-off in the coming months.
Why Black Lightning has been canceled
While there are numerous reasons why now is a good time for the show to end, the main one among them seems to be low ratings.
Per TVSeriesFinale, the last season of Black Lightning got the lowest ratings of any of The CW superhero shows from its vast multiverse of DC Comics characters. In the 2019-2020 TV season, the show was beaten in the ratings by Stargirl, The Flash, Batwoman, the canceled Arrow, Supergirl, and Legends of Tomorrow, with its average viewership of 655,000 viewers per episode nearly half that of what The Flash gets every week.
Though these are still fairly respectable ratings for a CW show, the network may have decided to end it now to make room for new DC Comics shows. 2021 will also see Supergirl end, and see new show Superman & Lois air. The superhero-shaped hole in the network's schedule left by these shows ending will be filled by a new show titled Wonder Girl.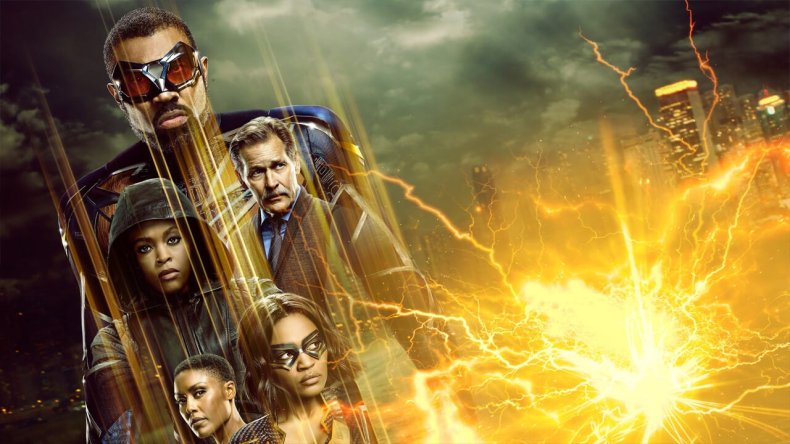 The reason why The CW is winding up its current DC shows may also be due to the so-called streaming wars. The CW has a deal with Netflix whereby all of its shows that began before the 2019-2020 TV season come to the streaming service eight days after their season finale airs.
Shows after that date, meanwhile, are not party of this deal, and so are available for other streaming services to buy. There is an incentive, therefore, for The CW to make new shows that can either a) be put on a market that has become significantly inflated as streaming services fight it out for the best content or b) can be put on the streaming services owned by CW parent companies Viacom CBS (CBS All Access) and Warner Bros. (HBO Max).
One of these new DC shows, however, may be a Black Lightning spin-off. The CW has announced that they have a show currently in development that would be focused on Black Lightning character Painkiller (Jordan Calloway).
This was announced in a statement from Black Lightning showrunner Salim Akil when his show was canceled, which read in part: "While Season Four may be the end of one journey, I'm extremely excited to usher in a new chapter and continued collaboration with The CW as we tell the story of Painkiller."
This Painkiller spin-off will get what is called a 'backdoor pilot' within Black Lightning Season 4, and if that is successful may be added to the CW lineup in 2022.
However, fans should not get too excited for this spin-off. The final season of Arrow also featured a backdoor pilot for a female-fronted Green Arrow and the Canaries, but then decided to not go ahead with a full series. It remains to be seen whether a Painkiller show will suffer the same fate. With HBO Max making a significant investment in its DC Comics properties (to battle Disney+ and its Marvel shows) with content like the Justice League 'Snyder cut', however, the show has a good shot at making it to air.
Black Lightning Season 4 airs Mondays at 9 p.m. ET / 8 p.m. CT on The CW.