K-Pop Group BLACKPINK Goes Viral for Referencing Rihanna in 'Pink Venom'
BLACKPINK have just dropped their comeback single, and fans are going wild for one detail in the new song, Pink Venom.
The South Korean girl group made up of Jisoo, Jenni, Rosé and Lisa, released their first single in two years and at the time of publication its video had racked up more than 50 million views on YouTube in just nine hours.
The pre-release single from their forthcoming sophomore album, Born Pink, had fans trawling over every detail.
While many were impressed with the old school hip hop rapping by Jennie and Lisa, it was a nod to superstar Rihanna that sent Twitter into a frenzy.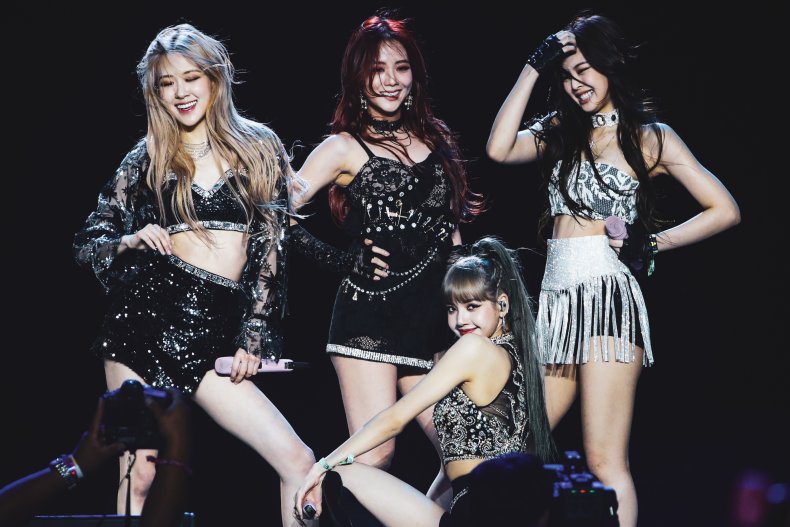 Early in the song Thailand-born Lisa's first heard singing, "One by one then two by two, Everything collapses at the flick of my fingertip, Quite fancy for a fake show," which is an interpolation of Rihanna's debut single, Pon De Replay.
In the 2005 song, which peaked at number two on the Billboard charts, Rihanna sings: "It goes one by one, even two by two/ Everybody on the floor, let me show you how we do."
An interpolation in music is when one song re-records the modified melody or lyrics of another song rather than sampling it.
Pon De Replay quickly trended on Twitter as fans reacted with a mix of surprise and excitement.
"Pon De Replay being interpolated by a BLACKPINK song is the absolute last thing I ever expected," wrote one fan.
Another added: "Loving the reference to Rihanna's Pon De Replay in Pink Venom, it's one of my favorite Rihanna songs! Brings back a lot of nostalgia!!! And when I heard it first I was like OMGGG."
Other fans commented on the new sound for BLACKPINK which combined a range of musical genres.
"A new chorus structure, a traditional Korean instrument, 90s hiphop, rock pre-chorus, a Pon De Replay sample hello???" pointed out one fan.
BLACKPINK's members have had a long lasting love for Rihanna with Jennie revealing she was her favorite singer. She even auditioned for YG Entertainment—the entertainment group that created BLACKPINK—by singing Rihanna's Take A Bow.
"My number one idol will always be Rihanna. She has everything I want to have," Jennie told Elle Korea.
BLACKPINK also famously performed a sexy dance routine to a B***h Better Have My Money remix during their pre-fame rehearsals.
The K-pop girl group will make their much anticipated return to the stage at next week's MTV VMAs, when they perform Pink Venom live for the first time ever.
After a hiatus to focus on solo projects, BLACKPINK will go on world tour in October 2022 through to June 2023.
On July 29, the group released a music video for their new song Ready for Love, which was released in collaboration with the game PUBG (PlayerUnknown's Battlegrounds). The song is likely to appear on their new album.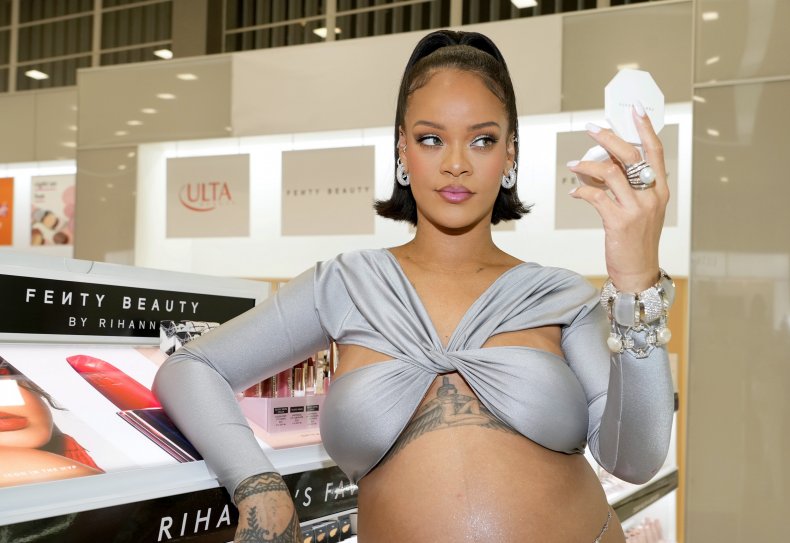 YG Entertainment confirmed that BLACKPINK'S upcoming album will be part of "a continuous large-scale project which will extend through the second half of the year."
It said of the comeback: "A lot of BLACKPINK-esque music has been prepared over a long period of time.
"On top of new music and large-scale projects, BLACKPINK will also go on the largest world tour in the history of a K-pop girl group by the end of the year to expand their rapport with fans worldwide."
Their tour is going to start in Seoul, South Korea before the girl group head over to the U.S. for several stops. At the end of November, BLACKPINK will go head to Europe through to December, and in January the band will then go do several concerts in Asia before heading to the UAE, Australia and New Zealand.