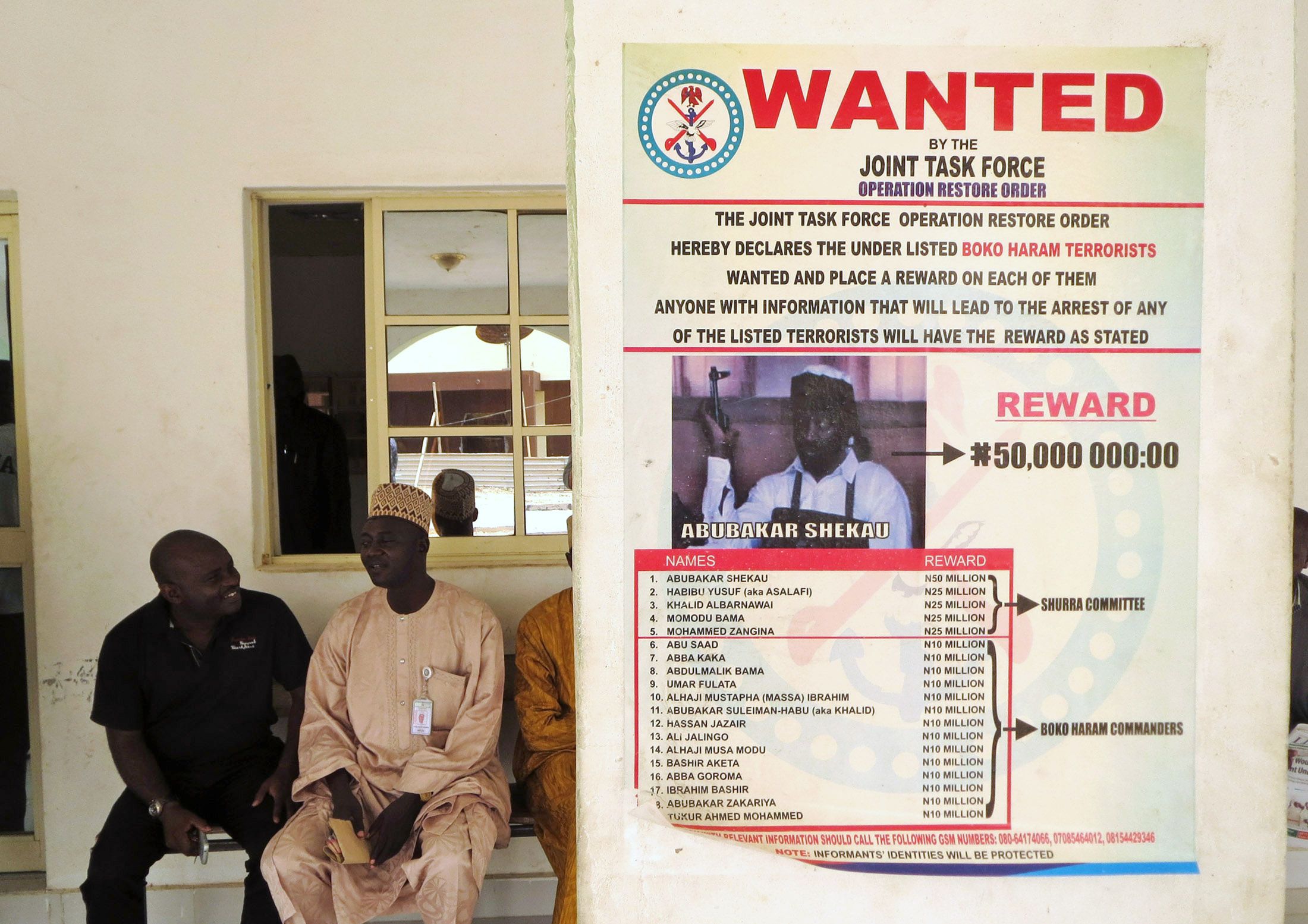 The leader of a faction of Nigerian militant group Boko Haram, Abubakar Shekau, has claimed responsibility for a double suicide bombing at a university in the country's northeast that killed two people Monday.
A video featuring an audio recording circulated on social media Monday evening. The speaker claimed to be Shekau, who has led Boko Haram since 2009, Reuters reported, although the voice has not been independently verified.
Boko Haram splintered into two factions in 2016, one loyal to Shekau and another led by Abu Musab al-Barnawi, who was declared the group's leader in an August 2016 publication by the Islamic State militant group (ISIS). Shekau pledged allegiance to ISIS on behalf of Boko Haram in 2015, but rejected al-Barnawi's appointment.
"The bomb that exploded on Monday morning, it's our brothers responsible for it," the recording said.
Two suicide bombers blew themselves up at the University of Maiduguri on Monday, one in a staff mosque and one near a campus gate. Along with the bombers, a professor and a child were killed in the attacks.
The speaker added in the recording, according to Nigerian newspaper Vanguard: "Don't deceive people that it's a mosque, how would you build a mosque and do ungodly things in it."
Nigeria's army and regional military forces have squeezed Boko Haram in recent years, reclaiming territory from the militants and forcing the group back into its hideout in the remote Sambisa Forest in the northeastern Borno state. The Nigerian military has claimed to have killed Shekau on multiple occasions, but his death has never been independently confirmed.
Shekau took over leadership of Boko Haram upon the death of the group's founder, Mohammed Yusuf, who died in police custody in 2009 following clashes between his followers and security forces. In its attempts to create a hardline Islamic caliphate in northern Nigeria, Boko Haram has killed thousands of people and displaced more than 2 million.
Nigerian President Muhammadu Buhari has claimed on multiple occasions that the militant group has been largely defeated, but Boko Haram continues to carry out suicide bombings on a regular basis. Nigerian security forces have also failed to liberate the vast majority of 276 schoolgirls who were kidnapped from their school in Chibok in April 2014.