Boko Haram's Suicide Girls Not to Blame for Deaths: U.N. Official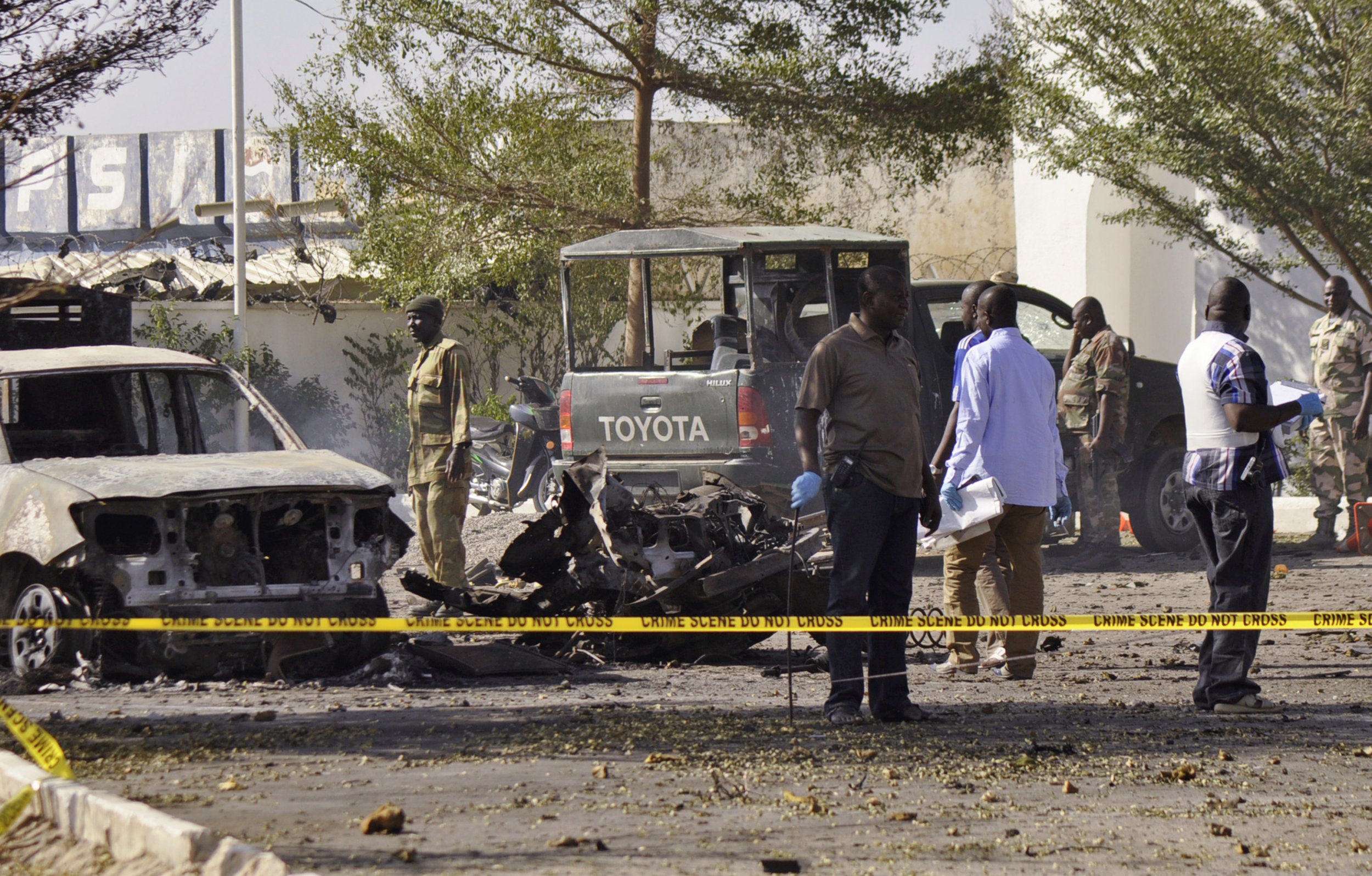 Boko Haram uses young girls as suicide bombers without telling them they are going to die, a United Nations (U.N.) official said on Tuesday, AFP reported.
The Nigerian militant group is increasingly using young girls in its continuing insurgency, which has spread beyond northeastern Nigeria to neighboring countries Chad, Cameroon and Niger. At least 14 people died in a double female suicide bombing in the Nigerian city of Kano in November, with one of the attackers reported to be as young as 11. Three women blew themselves up in Lake Chad earlier in December, killing around 30 people, and the group has previously used girls as young as seven in suicide attacks.
Leila Zerrougui, the U.N. secretary general's special representative on children and armed conflict, said children are often unwilling participants in suicide missions and are unaware of their ultimate fate. "Many of them don't know that they will be blown up," Zerrougui told reporters on Tuesday. She said security forces have told the U.N. that Boko Haram's suicide bombs are often detonated by remote control. "That means that it is not the person herself who did it," said Zerrougui.
Despite Nigerian President Muhammadu Buhari having imposed a year-end deadline for the country's military to retake all Boko Haram-held territory, the militant group's six-year insurgency shows little sign of stopping.
Boko Haram militants killed 30 people in three villages in northeast Nigeria over the weekend, AFP reported, with residents believing that the attacks were linked to the Nigerian army's increasing pressure on the group. The army's campaign has led to the release of hundreds of hostages from Boko Haram captivity and has pushed the group back into its stronghold of the Sambisa Forest in Borno state. Still, the militants appear more than capable of launching attacks across Nigeria.
Boko Haram's six-year insurgency has claimed the lives of more than 17,000 people according to AFP. Buhari said recently that the return of more than two million Nigerians who have been internally displaced by the conflict would begin "in earnest" in 2016.