Nigerian Army Frees 210 Boko Haram Hostages as Deadline Approaches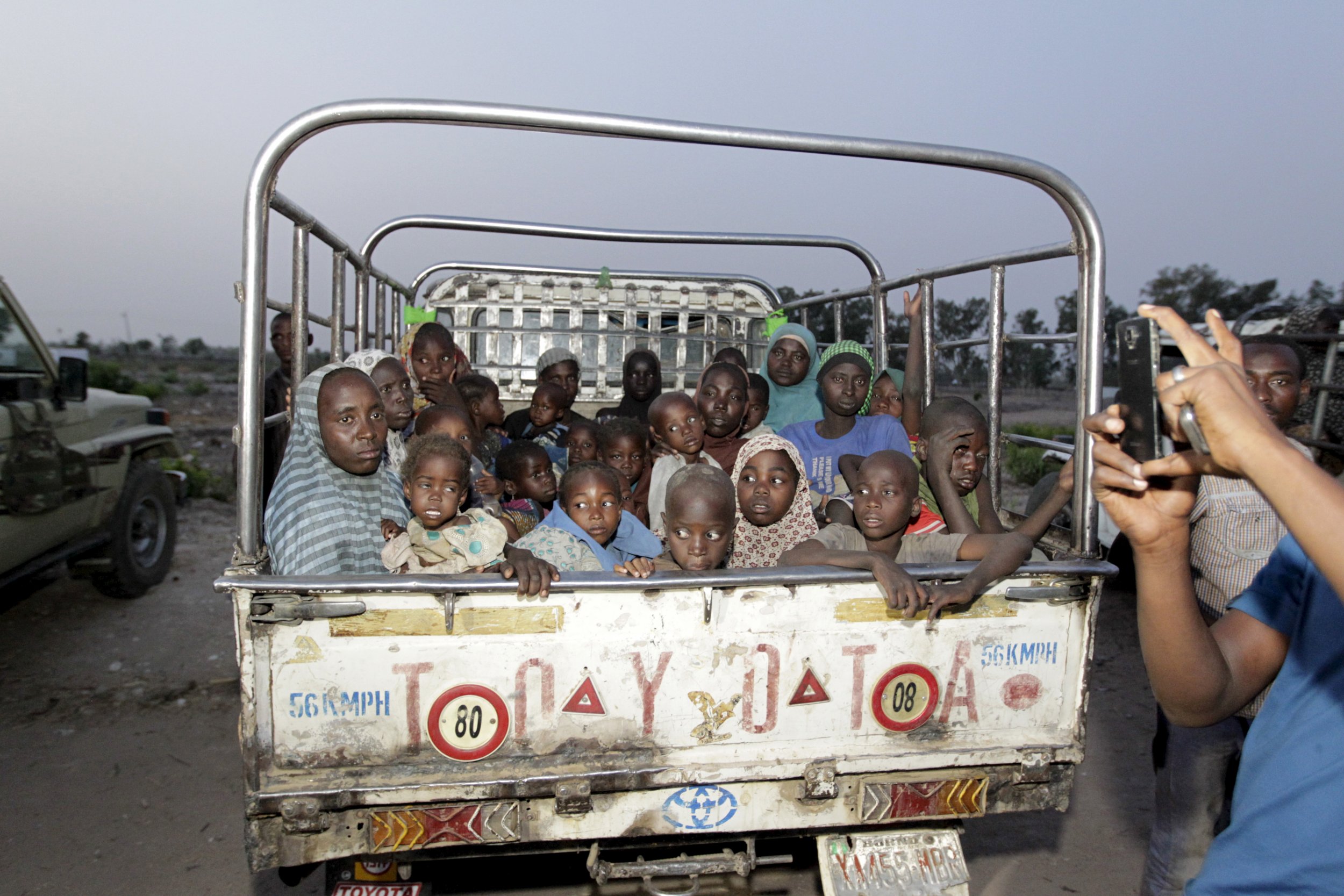 The Nigerian military has liberated more than 200 hostages from Boko Haram captivity as its deadline for taking back territory held by the militant group approaches, according to a statement released on Friday.
The army rescued 210 people—mostly elderly men, women and children—from under Boko Haram's control in four villages in northern Nigeria after militants fled from the military's advance, according to Colonel Sani Usman, the Nigerian Army's acting director of public relations. The captives, who have been evacuated to a camp for Nigerians internally displaced by the insurgents, said they had been taken by Boko Haram "to be used as human shield[s]" in case of a Nigerian Army advance on the base, Usman said.
Usman added that five militants had been killed in clashes with Nigerian soldiers in Geidam, Yobe state, which borders the group's northeastern base of Borno state.
President Muhammadu Buhari has set his military a deadline of the end of December to liberate all Nigerian territory currently held by Boko Haram. The army recently launched an operation involving ground and air strikes against the militant group in the Sambisa Forest, which the military views as Boko Haram's final stronghold.
The group, however, has remained active in Nigeria and neighboring countries, reportedly establishing sleeper cells in the Nigerian capital, Abuja, and carrying out suicide bombings in the Lake Chad region, where the borders of Nigeria, Cameroon, Chad and Niger meet. Boko Haram has stepped up its activities outside Nigeria, and a senior United Nations aid official in Cameroon recently warned that the group is threatening to spread as far eastwards as the conflict-torn Central African Republic, which borders Cameroon to the east.