Boko Haram Threatens to 'Capture' President Buhari in Video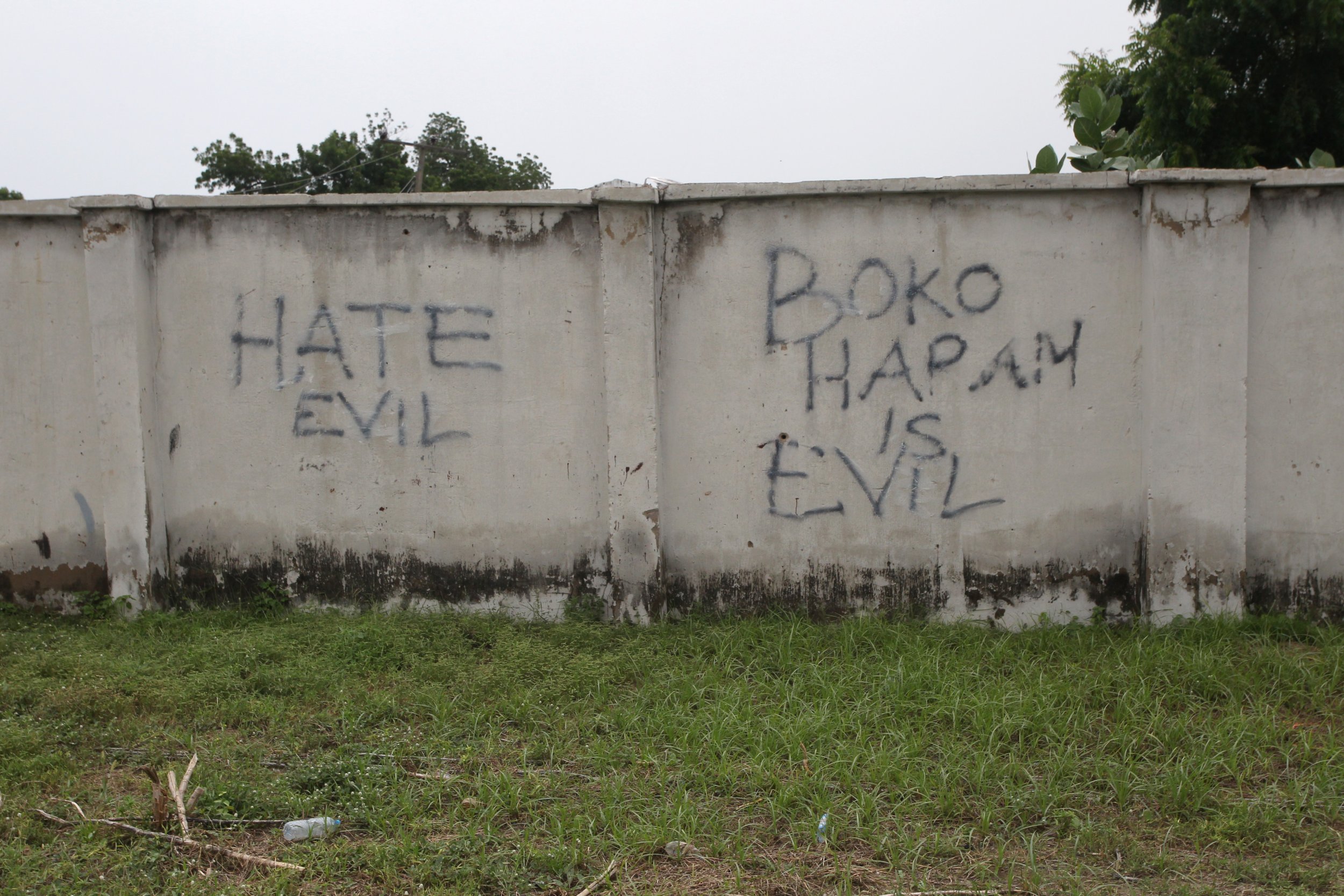 Boko Haram released a video Tuesday celebrating the Muslim festival of Eid al-Adha and threatening to "capture" Nigerian President Muhammadu Buhari.
The almost-13 minute film, posted on YouTube and circulated via social media, shows large numbers of people, including children, gathering for what appear to be Eid prayers in several unknown locations. The video shows various groups of people praying in a mosque and in an outdoor clearing Monday, according to the narrator, which was the day of the Islamic feast.
A preacher addresses the crowds in the mosque and then again later outside, carrying a sheathed sword that is drawn towards the end of the video. The preacher, speaking in the Hausa language native to northern Nigeria, says he is speaking on behalf of long-time Boko Haram leader Abubakar Shekau, who does not appear in the video.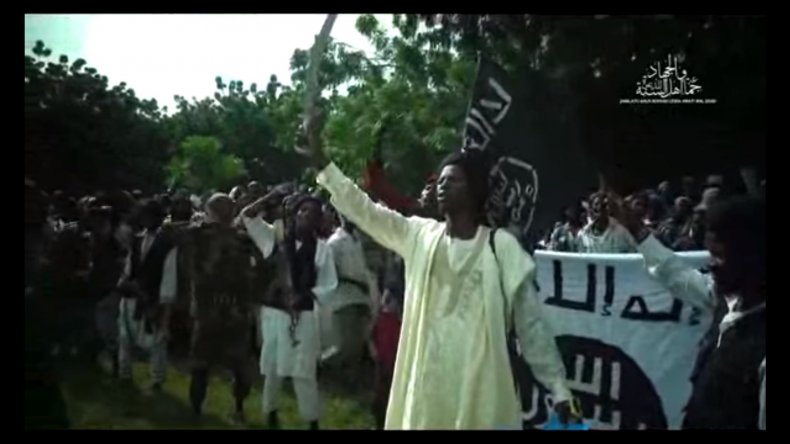 "Message to the infidels and the leader of the entire infidels, who is the president of Nigeria, Muhammadu Buhari, that he should know we are very strong and doing very good," said the speaker, according to a translation by Nigeria's Premium Times. The speaker also stated that the group will "capture Buhari with our hands."
Boko Haram has waged an insurgency in northeast Nigeria since 2009, killing tens of thousands and displacing more than 2 million. Shekau pledged allegiance to the Islamic State militant group (ISIS) on Boko Haram's behalf in 2015, but ISIS recently appointed Abu Musab al-Barnawi, a former Boko Haram spokesman, to take a leadership role in the Nigerian militant group. The appointment was rejected by Shekau—who has led the group since its founder Mohammed Yusuf's death in 2009—and there have been reports of fighting between factions of Boko Haram loyal to Shekau and Barnawi respectively.
According to some analysts, the fact that Boko Haram released its own Eid video independently of ISIS is further evidence of divisions within the group.
The Nigerian military claimed to have "fatally wounded" Shekau in an airstrike in August, but there has been no confirmation from Boko Haram of whether the militant leader is injured or dead. Nigeria's armed forces have previously claimed, on several occasions, to have killed Shekau. In a video released in August, Shekau appeared armed with a machine gun and taunted Buhari's administration.