The Biden administration's decision to terminate the Trump-era Title 42 public health order, which bars those from countries where "a quarantinable communicable disease exists" from seeking asylum at the U.S.-Mexico border, has been met with a wave of criticism from Republicans and Democrats alike.
Arizona Senators Mark Kelly and Kyrsten Sinema issued a joint statement expressing concerns that the plan was premature and that the administration did not appear to have an adequate plan in place to respond to this shift, worrying that such a move could strain border resources.
"Well, there's no plan right now, and that's a big concern of mine," Kelly told Newsweek. "I've told the White House, 'you don't have a plan,' and same thing with regards to the Secretary of Homeland Security."
"So, it's not something that should exist forever," Kelly added. "It's because of this public health crisis."
Democratic Congressman Vicente Gonzalez of Texas, whose district sits along the Mexico border, has taken a similar stance. He too worries that the administration does not have a proper plan in place for dealing with a surge that could follow such a policy shift.
Prompted by that stance, he joined Texas Congressman Henry Cuellar, a fellow Democrat in a border district, in breaking party lines to join 20 Texas Republicans in calling for the Department of Homeland Security to uphold Trump's order.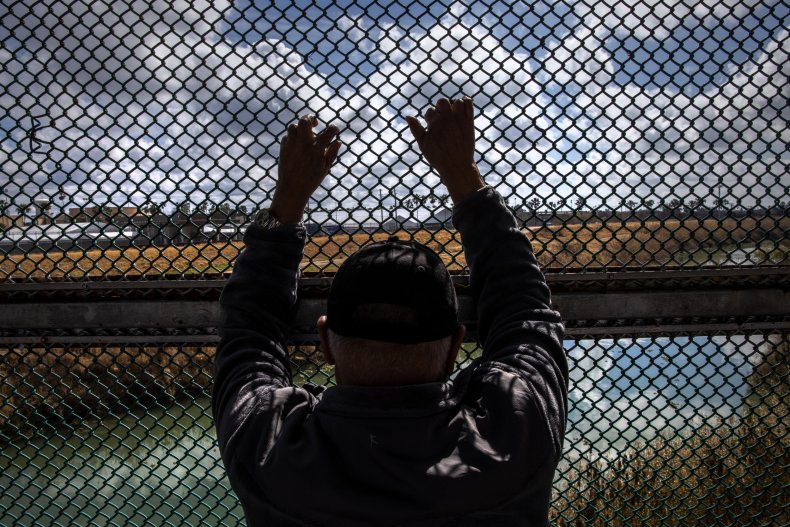 Gonzalez told Newsweek that his reason for doing so wasn't about keeping asylum seekers out of the country. Rather, he stressed that by keeping Title 42 in place the U.S. could deter migrants from making the dangerous journey north while also avoiding a strain on the resources available to border communities.
"We're a compassionate, open-hearted community in South Texas and along the border," Gonzalez told Newsweek. We just don't have the resources of [the] federal government, fully stepping in to deal with another surge."
During the previous year's migration surge, border communities were pushed to respond, directing local nonprofits to provide medical aid, shelter, and other essentials. Gonzalez said his district has been no different.
City and county governments have worked together with nonprofits to ensure migrants receive adequate care without impacting the daily lives of the district's residents, Gonzalez said. However, he noted that these efforts come at a cost, as areas must use municipal and county taxes to fund them in the interim while they await reimbursement from the federal government.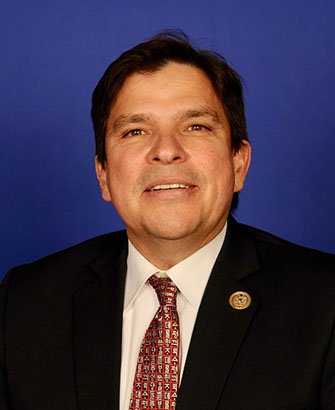 Democratic Representative Vicente Gonzalez, who represents Texas' 15 district, is concerned that ending Title 42 could strain border communities. "At the end of the day, it's small towns and small communities along the border that pick up the tab," he told Newsweek.
Clerk of the United States House of Representatives
"At the end of the day, it's small towns and small communities along the border that pick up the tab," he added, "and many times don't get reimbursed for a long time."
The median household income of the United States stands at nearly $66,000, according to Data USA, yet Gonzalez district posts an average income of barely over $48,000. Similarly, Cuellar's district sits under the average at under $54,000. Data USA shows that each district along the border falls below this average.
"McAllen, [Texas] is a city of 140,000 people. If you're bringing in, 1,000 or 2,000 or 1,500 [migrants] a day, it's not long before the town is overwhelmed," Gonzalez told Newsweek.
To support asylum efforts while relieving economic pressures placed on border communities, Gonzalez suggests the United States work on conducting 'credible fear screenings', a standard to determine whether individuals qualify for asylum, in the home countries of migrants.
If individuals who would otherwise migrate from their homeland to the border are assessed prior to making the journey, Gonzalez believes districts like his own would not face the same level of strain they have dealt with in recent years.
Further, he argues that this approach would make migrants safer. Not only would they not face the lengthy journey to the border where people face exhaustion, depravation, and other environmental threats, but he says human smuggling rings operated by Mexican drug cartels would also be depleted.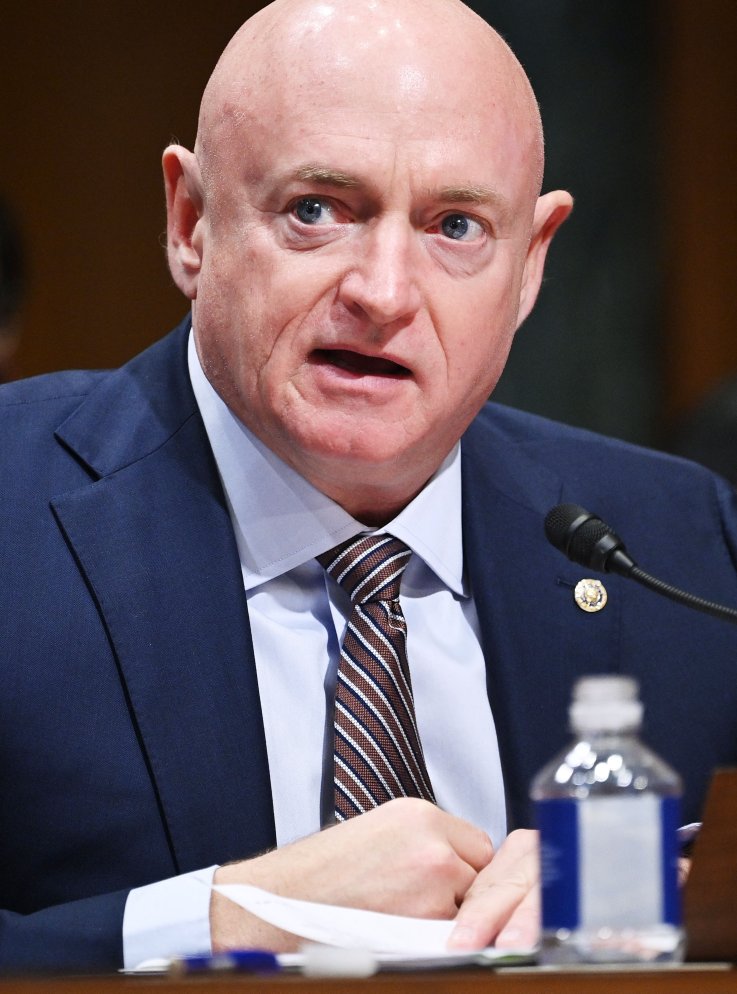 Arizona Senator Mark Kelly is concerned that the Biden administration does not have a plan in place if Title 42 were repealed. Here, he speaks during the Senate Finance Committee hearing on the nomination of Chris Magnus to be the next US Customs and Border Protection Commissioner, on Capitol Hill in Washington, DC, October 19, 2021.
Photo by MANDEL NGAN/POOL/AFP via Getty Images
"When you really think about it, having a policy that allows them to walk thousands of miles to our southern border and pay the cartels and put women and children at risk, in my opinion, is not humane," Gonzalez told Newsweek. "Cartels are making $6,000 to $8,000 a head to get these migrants to our southern border, and I'm really concerned about the safety of these people."
Human rights organizations have reported women being raped during these journeys, parents with children being kidnapped, and individuals facing extortion by local gangs. Many of these people already face economic insecurity, violence, and extortion at home, and spend significant sums of money to find safety in the United States, only to be turned away under Title 42.
Proponents of the policy's removal have argued that for these reasons the administration should do away with the policy. However, the issue of individuals coming to the United States only to be denied asylum existed well before the policy's introduction.
Since 2001, more than 52% of the more than 518,000 people who applied for asylum relief were denied, according to Transactional Records Access Clearinghouse at Syracuse University. To obtain asylum, individuals must be physically present in the United States.
Gonzalez offered a possible solution.
"We definitely can create a safe zone where they can check-in and go through the screening process and allow them to go to an airport and fly into the country to their final destination," Gonzalez told Newsweek.
"Creating a condition that forces asylum seekers to walk 1,500 miles to your southern border just doesn't seem like the best idea," he added.