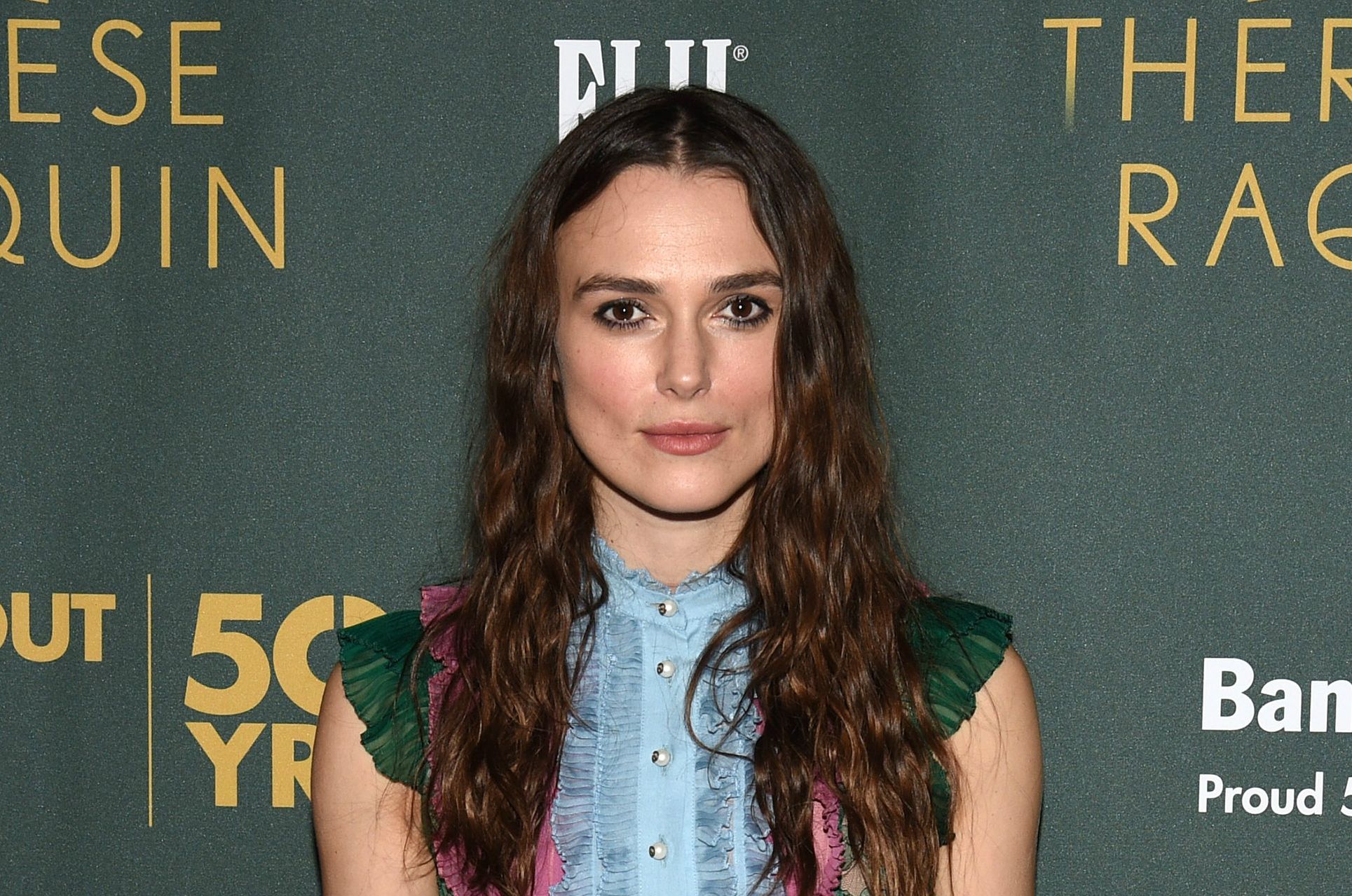 The EU referendum has caused something of a divide within the arts, with leading Britons from the fields of arts, culture and entertainment pledging allegiances to the " Remain" and "Leave" sides of the debate.
In May, hundreds of celebrities, including actors Keira Knightley and Benedict Cumberbatch, endorsed the Britain Stronger in Europe campaign, arguing in an open letter that leaving the EU would lead to uncertainty ahead for those in "the UK who work in the creative industries, and for the millions more at home and abroad who benefit from the growth and vibrancy of Britain's cultural sector."
However, many public figures have argued for an exit from the union. Among the most high profile supporters for Brexit are acting legend Michael Caine and Downton Abbey creator Julian Fellowes.
With just two days to go before Britain decides whether it wants to stay or go, Newsweek takes a look at some of the popular arts and culture influencers who have spoken on the referendum.
Remain
Keira Knightley
The Pirates of the Caribbean actor made headlines earlier in June when she appeared in a campaign video for pro-EU group We Are Europe. Encouraging young Britons to vote, she said: "It takes five seconds to mark an X in a ballot box. Five seconds to stop others fucking with your future."
Stephen Hawking
In March, the esteemed physicist joined fellow members of the Royal Society in signing a letter that warned leaving the EU could be disastrous for the sciences.
"Increased funding has raised greatly the level of European science as a whole and of the UK in particular because we have a competitive edge," the letter said.
Jeremy Clarkson and James May
The former Top Gear stars may be off our television screens as they prepare for the launch of their Amazon car show, but they still hold sway with petrolheads. In a campaign video for the Stronger In campaign, the notoriously argumentative friends say that staying in the EU is one of the few things they can both agree on. Conspicuous by his absence perhaps is Richard Hammond…
J.K. Rowling
Muggles, Harry Potter creator J.K. Rowling is counting on your support. In a long statement on her official website, the author said "We don't know what we've got. Ignorant of what it gives us, we take the benefits of EU membership for granted."
She added: "How can a retreat into selfish and insecure individualism be the right response when Europe faces genuine threats, when the bonds that tie us are so powerful, when we have come so far together? How can we hope to conquer the enormous challenges of terrorism and climate change without cooperation and collaboration?"
Bob Geldof
The musician and activist feels so strongly about the need to remain in the EU he chased U.K. Independence Party (UKIP) leader and leave campaigner Nigel Farage in a boat along the Thames last week.
Leave
Michael Caine
In January, the Alfie actor said he "feels certain" Britain should leave the EU, adding he didn't like being "dictated to by thousands of faceless civil servants who make these rules and you say, 'Oh, wait a minute, is that right?'"
"To me you've now got in Europe a sort of government by proxy of everybody who has now got carried away and I think unless there are some extremely significant changes we should get out," the actor explained.
Bryan Adams
Not quite a Briton, but the Canadian singer posed a question via Twitter in May, appearing to lend his support to a Brexit.
He wrote:
Michael Dobbs
Conservative politician and author of House of Cards—on which the hit Netflix show starring Kevin Spacey is based—has been among the staunchest supporters of leaving the EU.
"The European Union is like the Titanic heading for the iceberg and cannot change and it will not change, so in those circumstances it's time to get off," he said.
Julian Fellowes
As the creator of Downton Abbey, it appears Fellowes' views are more in line with the upstairs aristocrats, like Maggie Smith's feisty Dowager Countess, than the downstairs servants.
"I believe we should be out. It's about philosophy, it's about democracy; it's about democracy versus autocracy, all of those issues," he said . "It's not just that I think they are important—because they are—but I think it's the wrong direction. History has for hundreds of years been moving towards government that is answerable to the people and suddenly we have done an about-turn and we've gone back to the Austro-Hungarian empire. I don't think that's the right direction."
Joan Collins
The Dynasty actor lent her support to the leave side on Twitter in February:
She later expanded in an interview with The Daily Mail: "I think we want our sovereignty and we want to make our own laws. This country is very different from the country I grew up in. I've seen a big change. This is a tiny island. There are too many people coming in and we're going to sink into the sea with so many people."