Brittney Griner Sentenced Updates: Coach 'Amazed' by Griner's Strength
WNBA player Brittney Griner was sentenced to nine years in prison on Thursday after a Russian court found her guilty of drug smuggling with criminal intent. Her sentence also includes a fine of 1 million rubles.
Griner has been detained in Russia since February, when she was found with cannabis oil while at an airport in Moscow.
Griner pleaded guilty last month but told the court at the time that there was no criminal intent. Griner's attorneys have said Griner did not use the cannabis oil while traveling in Russia and that she has previously been prescribed medical marijuana for pain.
Griner's attorneys told Newsweek they are "very disappointed by the verdict" and said the Russian court "completely ignored all the evidence of the defense."
President Joe Biden has called for Russia to release Griner "immediately." U.S. officials say they have proposed a prisoner swap with Russia to secure the release of Griner and Paul Whelan, another American who has been detained in Russia since 2018.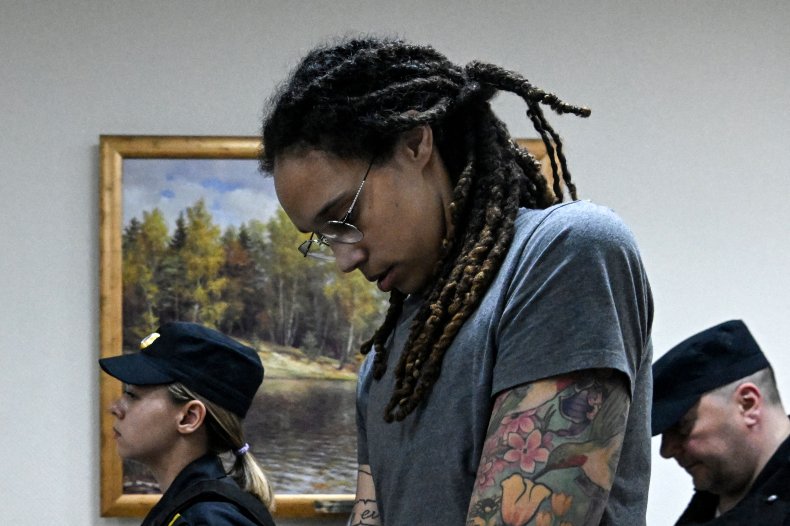 Live Updates Have Ended.