Bronx Man Admits Role in Trinitarios Gang Killing, Says He Wants to Go to Canada When He Gets Out
One of the eight suspects arrested in connection with the murder of 15-year-old Lesandro "Junior" Guzman-Feliz in the Bronx area of New York has admitted his part in the horrific attack which has shocked the city.
Kevin J. Alvarez, 19, who handed himself in after the boy was stabbed to death on 20 June, confessed to being the man seen in surveillance footage who dragged the boy out of the bodega before he was set upon by suspected members of the notorious Trinitarios street gang.
Speaking to New York Daily News, the 19-year-old said he did not know the gang were intending to repeatedly stab the teenage victim.
"I thought it was just going to be a fight when I came out the store and I turned around and saw the machetes," he said from jail. "I backed up and put my arms up. I yelled at them to stop."
Alvarez, a suspected member of the Trinitarios gang, said he had just landed a job as a construction worker on the day of the murder.
"I made a mistake by being there," he said. "I thought it was just going to be a fight. I've never seen something like that before. It was traumatic. I can't sleep in here sometimes."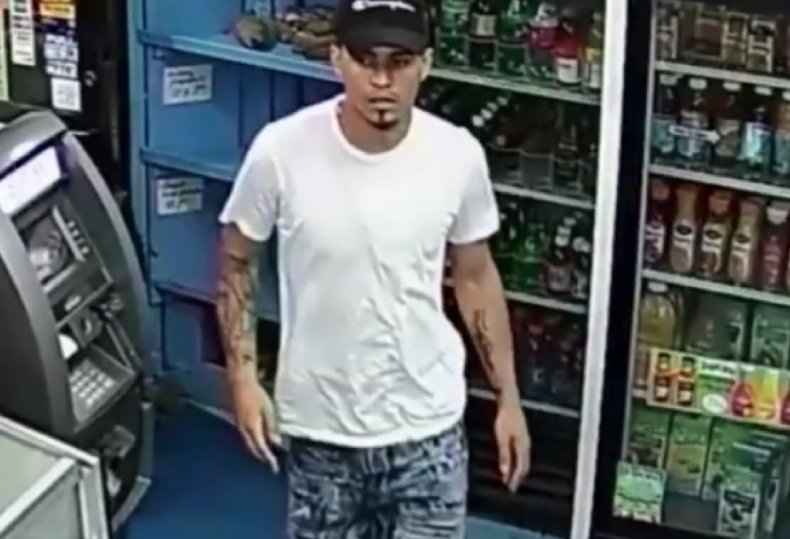 Alvarez, reported to have a 3-year-old son, has been charged with second-degree murder, manslaughter, gang assault and assault. He told the New York Daily News of his plans if he gets released from jail.
"If I get out… I'm taking my family and leaving. I'll go to Canada," he said. "I'll find new friends, who are like me, who have ambition. But I know I can't do a lot of that anymore. It'll be hard to find a job."
Seven other suspects have been arrested in the investigation.
Jose Muniz, 21, Jose Taverez, 21, Manuel Rivera, 18, Danel Fernandez, 21, Joniki Martinez, 24, and Santiago Rodriguez, 24, were all arrested in Paterson, New Jersey, on suspicion of homicide.
Elvin Garcia was later arrested and charged with murder, manslaughter and criminal possession of a weapon.
Detectives said they are continuing to investigate the murder of the 15-year-old, who had dreams of becoming a police officer. The boy was enrolled in the NYPD Explorers, a youth-oriented program that provides teenagers from diverse communities with an introduction to careers in law enforcement.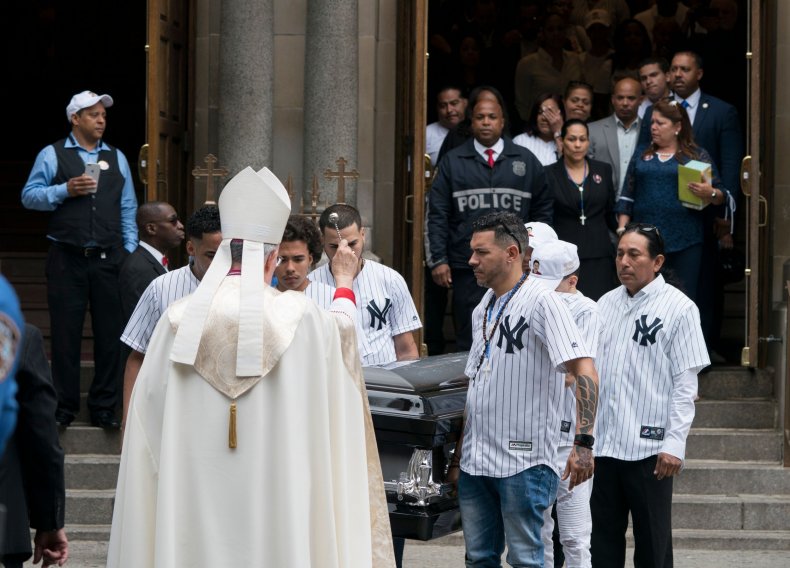 "This investigation is not over," said Chief of Detectives Dermot Shea. "He was never going to give up on his dream of being an NYPD detective and we'll never give up on him.
"We will leave no stone unturned. We have ample resources to deal with anyone who wishes to engage in gang activity. You are going to swiftly learn it is a no-win situation. If you flee to Paterson, if you flee to Wyoming, we are going to get you."