Bryan Kohberger Gag Order And Other Key Developments From Investigation
Defense attorneys for Bryan Kohberger, the man accused of murdering four University of Idaho students, asked the Idaho Supreme Court this week to keep a gag order in place.
Kohberger, 28, is accused of breaking into a rental home near the university campus in Moscow and fatally stabbing Kaylee Goncalves, 21, Madison Mogen, 21, Xana Kernodle, 20, and Ethan Chapin, 20, in the early hours of November 13, 2022.
Kohberger is charged with four counts of first-degree murder and one count of felony burglary. He has yet to enter a plea to the charges, but a lawyer who previously represented him said he was "eager to be exonerated."
Prosecutors have not revealed if they intend to seek the death penalty, and a preliminary hearing is scheduled for late June.
Here, Newsweek rounds up the latest developments.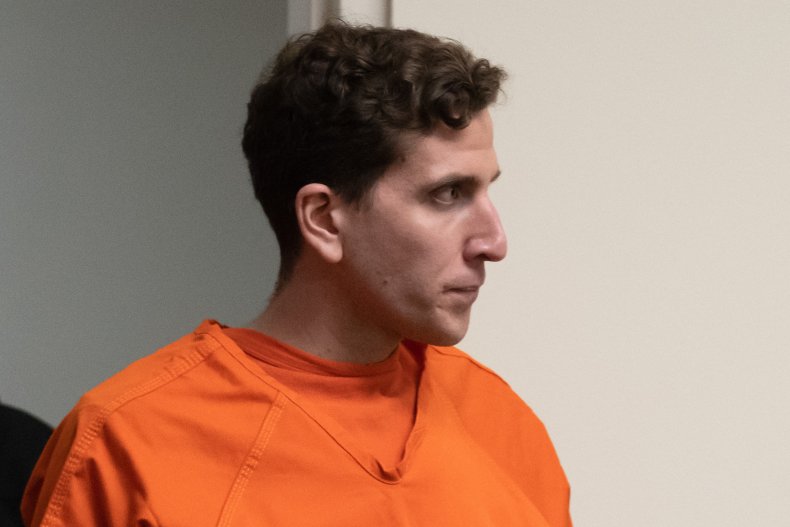 Kohberger's attorneys want gag order kept
Defense attorneys said a challenge to the order filed by The Associated Press and dozens of other news organizations is premature.
"What the media really seeks here is a procedural victory, knowing full well it cannot win on the merits of any test, given the pervasive and grotesquely twisted nature of media coverage that has occurred thus far," Jay Weston Logsdon, with the Kootenai County Public Defender's office, wrote in the court document.
He did not cite any examples of what he believed to be "twisted"coverage.
In January, Latah County Magistrate Judge Megan Marshall issued the sweeping gag order, barring attorneys, law enforcement agencies and others associated with the case from talking or writing about it. She later broadened it to also prohibit any attorneys representing survivors, witnesses, or the victims' family members from talking or writing about the case.
The coalition of news organizations contends the order violates the right to free speech.
Kohberger's representatives contend the order essentially requires the attorneys involved in the case to act ethically to ensure Kohberger gets a fair trial.
Details of items seized in search
More court documents were unsealed this week, revealing the items seized from Kohberger's family home following his arrest there on December 30.
The documents stated that a knife, a Smith & Wesson pocket knife and a Glock 22 handgun with three empty magazines were found at the home.
A cell phone, an Acer laptop, black gloves, black face masks, a black hat and several articles of dark-colored clothing were also seized, along with a book with "underlining on page 118."
Police also searched Kohberger's Hyundai Elantra, the garage and a shed on the property.
They took a door panel, seat cushions, headrests, a seat belt, a visor and brake and gas pedals from the car, as well as hiking boots, a shovel, goggles and other items.
Kohberger worked as fish cutter
This week, it emerged that Kohberger once had a job where he was taught to cut and filet fish.
Charles Conklin, the owner of Big Brown Fish and Pay Lakes in Effort, Pennsylvania, said Kohberger was a teenager when he worked for him for four months in 2011.
Conklin noted that Kohberger never "got proficient" at his job, and that he struggled to interact with customers.
"He wasn't able to make eye contact with customers and be friendly to them and he never got good enough for us to allow him to filet customers' fish," Conklin said on NewsNation.