Cameron Diaz Reveals She's Peed in Swimming Pool, Sparking Debate
Cameron Diaz recently sparked a debate on social media after she confessed to having urinated in her own swimming pool on occasion.
The There's Something About Mary star made the admission during a recent visit to the Drew Barrymore Show, where she answered pre-recorded questions sent in by her sister-in-law, Nicole Richie.
When asked by Richie whether she had ever peed in a pool, Diaz laughed before telling her friend and Charlie's Angels co-star Drew Barrymore: "Oh hell yeah I've peed in a swimming pool. It's so funny that Nicole asked that question."
The California native added: "When I'm alone in my pool, and it's being filtered over and over with also chemicals... It's my pool!"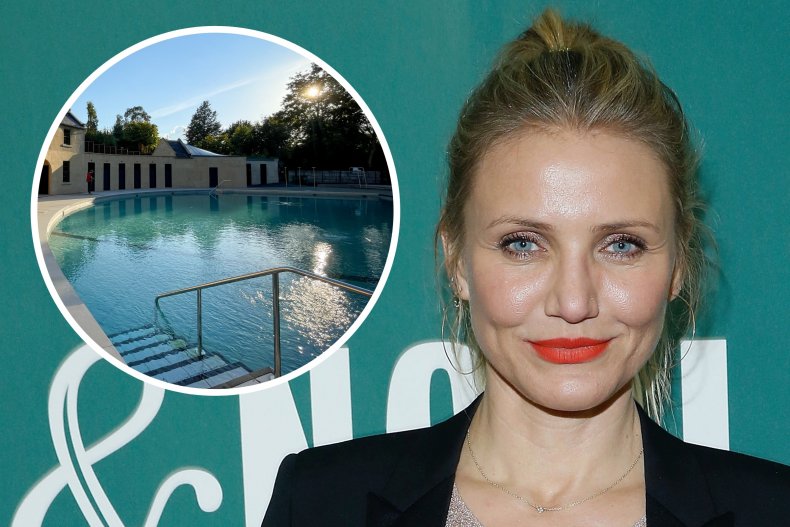 Barrymore appeared to agree with Diaz's stance, sharing an enthusiastic "yeah," before adding: "I want to talk about body fluids for the rest of our lives."
When a post regarding the conversation was shared on E! News' Instagram account, a debate soon ensured between social media users who stood on either side regarding the activity.
"Who hasn't," commented one Instagram user regarding Diaz's confession.
"Me... because I don't swim in public pools for that very reason," one detractor wrote back.
"Me, because I don't think swimming in p*** is a cool thing to do," concurred another. "People are really disgusting [and] proud."
Countering those takes, another wrote that those expressing their distaste "can't be in water [because] chlorine kills germs plus it's no different from swimming in the ocean where every sea animal/[person] pees in."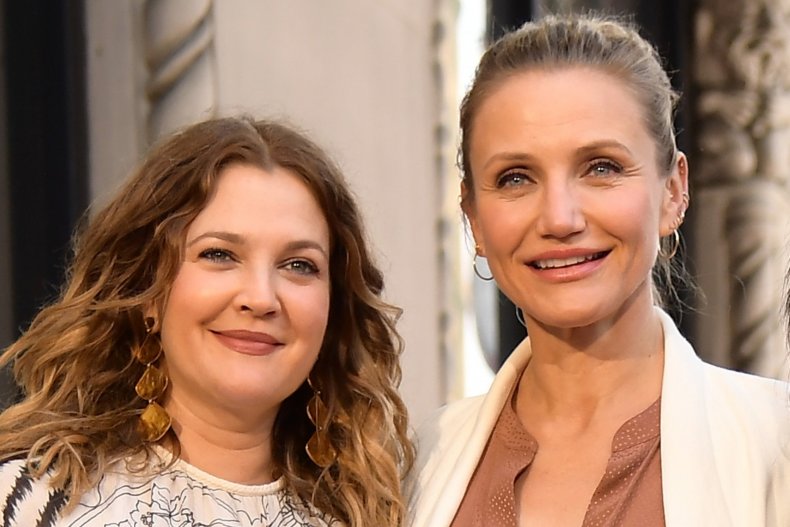 "It's very different swimming in the ocean," one of the original posters said, defending their position, "the ocean has a tide meanwhile a pool is like peeing in a bathtub; it's just there... and it's nasty, full stop."
Elsewhere during Diaz's interview, which took place in a car, Barrymore asked her friend if there was a moment she knew they would become "life-longers."
"I feel like we were always moving towards it from the minute we met," Diaz said. "And it was just not apparent until Charlie's Angels when we were like in the thick of it together, where we were like, 'This works.'"
Illustrating just how much of a committed friend Diaz is, Barrymore told the screen star: "Knowing you from 14, 16, if anyone needs to be broken out of somewhere in the middle of the night suddenly in a remote location, this is your girl. Like, you will show up."
Diaz responded that "it takes one to know one," adding: "We're lifers!"
Richie also popped up with another, more palatable question, asking Diaz what the last text message was that she had sent to her brother-in-law, Joel Madden. Diaz answered that she had sent him a real estate listing.
Richie has been married to Madden since 2010. Diaz has been married to his brother and Good Charlotte bandmate Benji Madden since 2015.