Can Maxine Waters Be Impeached and Removed From Congress Over 'Confrontational' Comments?
The New York Post editorial board on Sunday called for California Democratic Representative Maxine Waters to be "impeached" from office over remarks related to the Derek Chauvin trial, raising the question as to whether or not a member of Congress can be removed this way.
In the editorial, the Post accused Waters of "inciting violence" by encouraging her followers to protest and become "more confrontational" if Chauvin – the police officer on trial for killing George Floyd – is not convicted of murder.
"We've got to stay in the streets, and we've got to demand justice," Waters said during a rally on Sunday. "We're looking for a guilty verdict. And if we don't, we cannot go away," she added. "We've got to get more confrontational."
In response, the Post alleged that Waters was attempting to promote violence and "create a civil war."
"There's been rioting, looting, graffiti — what did Waters mean by 'more confrontational'? In Portland, they set fire to an Apple store. They're trying to take over government buildings," the editorial stated.
"Maxine Waters is trying to create a civil war, and her irresponsible rhetoric is inciting violence. House Speaker Nancy Pelosi should strip her of her committee assignments and move for a vote to remove Waters from office," they added.
The Post also noted that Waters moved to convict former President Donald Trump during his second impeachment trial, over accusations that he "incited" an insurrection at the U.S. Capitol on January 6.
"By her own standards, Maxine Waters should be impeached and removed," the editorial stated.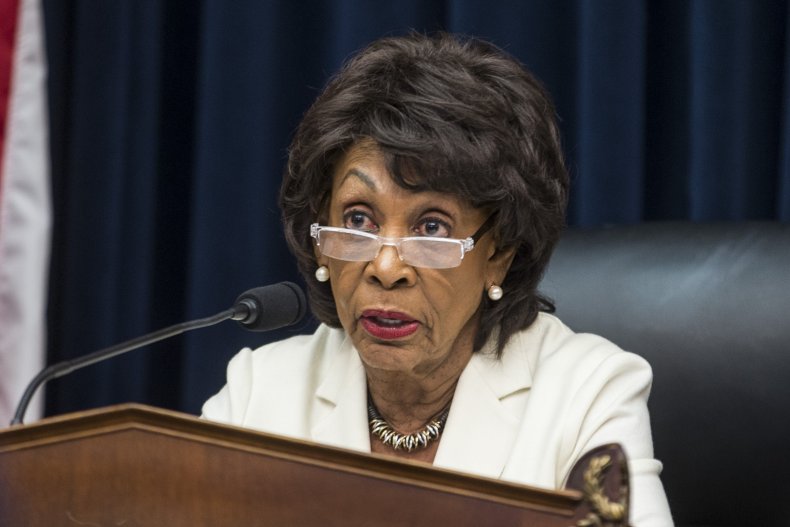 Can a member of Congress be impeached?
According to the Library of Congress, the constitution states that: "The President, Vice President, and all civil Officers of the United States are subject to removal from office upon impeachment and conviction."
The constitution does not outline exactly who qualifies as "civil officers," leaving some grey area in determining eligibility for impeachment. Despite this, the Library of Congress maintains that elected officials in the House of Representatives and Senate likely do not fall under the qualifying category of individuals that can be impeached.
However, it has been attempted before.
According to the Library of Congress, the House of Representatives voted to impeach Senator William Blount in 1797 – marking the first attempt to impeach a member of Congress in U.S. history.
But, two years later, the Senate concluded that Senator Blount "was not a civil officer subject to impeachment and voted to dismiss the articles because that body lacked jurisdiction over the matter," the Library of Congress states.
"This determination has been accepted ever since by the House and the Senate, and since then, the House has never again voted to impeach a Member of Congress," it adds.
Based on that historic precedent, the Library of Congress states that "impeachment likely does not apply to Members of Congress."
On Sunday, journalist Ben Jacobs reiterated that history by tweeting that impeaching Waters is "not constitutionally possible."
Can Waters still be reprimanded?
Though Waters will likely not face an impeachment trial, the Democratic representative can still be reprimanded, and even expelled from office with a two-thirds majority vote.
Additional punishment that could be carried out against a member of Congress includes formal censures, as well as being stripped from Committee assignments.
On Monday, House Minority Leader Kevin McCarthy announced that he would introduce a censure resolution against Waters over her recent comments.
"This weekend in Minnesota, Maxine Waters broke the law by violating curfew and then incited violence. Speaker Pelosi is ignoring Waters' behavior—that's why I am introducing a resolution to censure Rep. Waters for these dangerous comments," he tweeted.
Republican Georgia Representative Marjorie Taylor Greene, who was stripped of her committee assignments over controversial social media posts before she took office, said she would introduce a resolution to expel Waters from Congress.
On Sunday afternoon, Greene tweeted, "Very soon I'll be introducing a resolution to expel @RepMaxineWaters from Congress for her continual incitement of violence on innocent American people."
"Rep Waters is a danger to our society," she added.
On Monday, Waters defended her comments by stating that she is "nonviolent" and blamed Republicans for allegedly using her words to boost their own fundraising opportunities.
"Any time they see an opportunity to seize on a word, so they do it, and they send a message to all of the white supremacists, the KKK, the Oath Keepers, the [Proud] Boys and all of that—how this is a time for [Republicans] to raise money on [Democrats'] backs," Waters said in an interview with news website theGrio.
Democratic House Speaker Nancy Pelosi added Monday that Waters should "absolutely not" apologize for her comments.
"Maxine talked about confrontation in the manner of the civil rights movement," Pelosi said. "I myself think we should take our lead from the George Floyd family. They've handled this with great dignity, and no ambiguity or lack of—misinterpretation by the other side. No, I don't think she should apologize."
Newsweek reached out to Waters' office for additional comment, but did not hear back in time for publication.