A surprise visit Monday by President Donald Trump's top diplomat to the Afghan capital of Kabul was met with little fanfare, as Washington pushed its latest policy to win its longest-ever war, one in which experts say the end is nowhere in sight.
Despite Secretary of State Mike Pompeo's insistence that the current U.S. strategy "is working," the insurgency led by Islamist Taliban militants has only grown in recent years and Trump's strategy has done little to turn the tides of a conflict that far predates U.S. involvement, stemming back over decades of political turmoil and violence. Trump branded himself a "problem solver" during his debut Afghanistan strategy speech in August, but has so far struggled to clean up a mess he blames on past administrations.
"We're literally just doing military operations every day and we'll continue to do so into the foreseeable future because there's no objective you're even trying to accomplish that would obtain victory, so there is no end right now, there is literally no end, unless there's a strategic change of direction," Daniel Davis, a retired Army lieutenant colonel who served in both Iraq and Afghanistan, told Newsweek.
"If there is no dramatic change in strategy we will never leave Afghanistan," he added.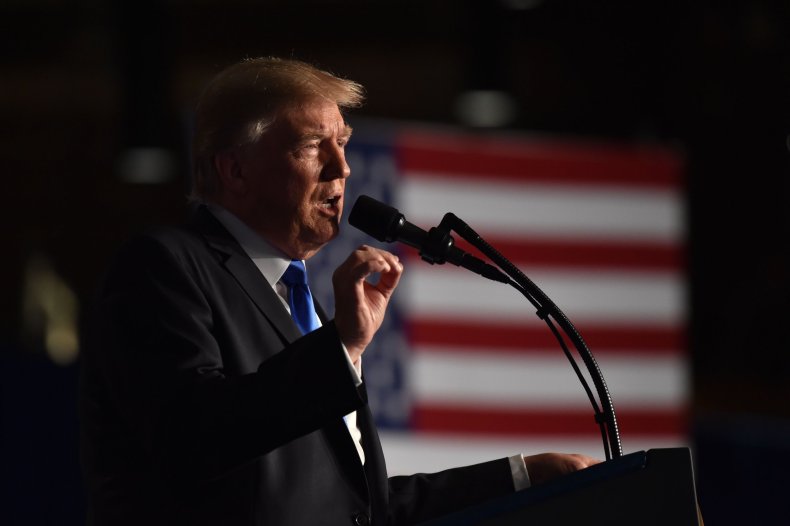 While the timeline of U.S. military action began after the 9/11 attacks—with the subsequent invasion of Taliban-controlled Afghanistan—the U.S. became involved decades earlier by offering covert CIA support to mujahideen rebels battling to overthrow the Soviet-backed socialist Afghan government from 1979 to 1989. Their success led to another violent power struggle that ultimately paved the way for the Taliban to take the helm and offer a safe haven for their fellow Islamist militant ally, Al-Qaeda, which struck the U.S. with a coordinated series of airline hijackings that killed nearly 3,000 people on September 11, 2001.
"I think people tend to forget that Afghanistan didn't begin in 2001. The actual conflict we've seen has been a kind of rolling, decades of conflict, rather than 2001 up until the current period," U.K.-based Royal United Services Institute for Defence and Security Studies senior fellow Emily Winterbotham told Newsweek.
Related: Pompeo Touts Trump's Afghanistan Strategy Despite First Insider Attack on U.S. in Over a Year
"I think you need to see Afghanistan as a shifting mosaic of competing alliances and essentially a civil war rather than the government versus Taliban narrative that we often hear," she added.
The U.S.-led operation, launched by President George W. Bush just weeks after 9/11, quickly defeated the Taliban and restored power to a loose group of militias known as the Northern Alliance. Two years later in 2003, the U.S. launched a second invasion, this time overthrowing Iraqi President Saddam Hussein based on the Bush administration's accusations that the Baathist leader was producing weapons of mass destruction—charges that later turned out to be false.
"Afghanistan was too easy and it didn't really assuage American outrage at the 9/11 attack. It was hard to believe that the horror of the 9/11 attack could be thoroughly assuaged as a result of this brief campaign. Almost no casualties and such a magically positive outcome and so there's a sort of pent-up rage, if you will, that needed a target and the administration redirected that rage to Iraq," James Dobbins, who served as U.S. envoy to the European Union and special representative to Afghanistan and Pakistan, told Newsweek.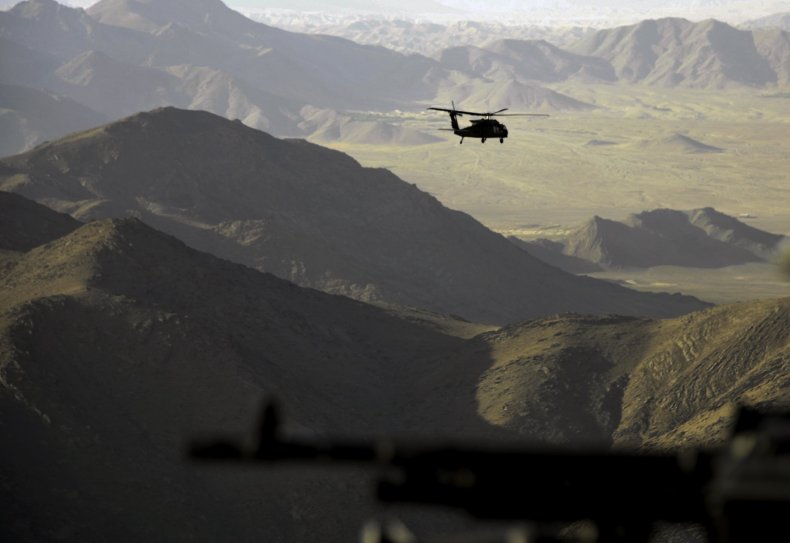 Dobbins said it was at this point that "Afghanistan sort of took second place" as the U.S. toppled Hussein, stirring up a powerful Sunni Muslim insurgency led by Al-Qaeda. While the U.S. continued to defeat the Taliban on the ground, commitments to reconstruct the country were not being met. Dobbins compared the $800 a year offered by the U.S. and other world powers to an average Bosnian following the three-year war there to the mere $50 per capita provided to Afghans.
He also highlighted the discrepancy between the deployment of 60,000 NATO troops in Bosnia, a country of 3.3 million people, and the deployment of 10,000 Western troops in Afghanistan, whose population is nearly 30 million. "If you want to know why Afghanistan was more insecure and slower to reconstruct, it was a simple matter of mathematics," Dobbins said.
Related: U.S. Spent $8.6 Billion On War on Drugs in Afghanistan And It's Still Losing, Report Says
Davis dismissed the notion that "Bush took his eye off the ball" in Afghanistan, but agreed that increasing international assistance should have been a priority. With the Taliban "annihilated," Davis said the U.S. military should have ended its operations in Afghanistan, not simply scaled them down. He recalled the fighting being limited to only low-level skirmishes during his first deployment there in 2005 and argued that attacks only increased as the U.S. gradually added more troops, culminating in a massive surge of 30,000 troops under President Barack Obama in 2009.
"You can be as smart as they come, and you can be intelligent and understand a lot of things, but if you're being advised and you're surrounding yourself only with people who have come up through the system...then it's hard to even know whether it's a good idea or a bad idea," Davis said, summing what Obama was presented with as: "You can't lose this."
From a low of about 1,400 troops in November 2001, Obama's plan led to a record 100,000 U.S. soldiers in Afghanistan by August 2010. Dobbins said that Obama "tried to replicate what Bush had done in Iraq, which was reinforce and surge resources both civilian and military into Iraq...But the Americans, at that point, had been in Afghanistan going on a decade and there was an exhaustion, a disenchantment, and the president himself wasn't really convinced that this was worth a long-term investment."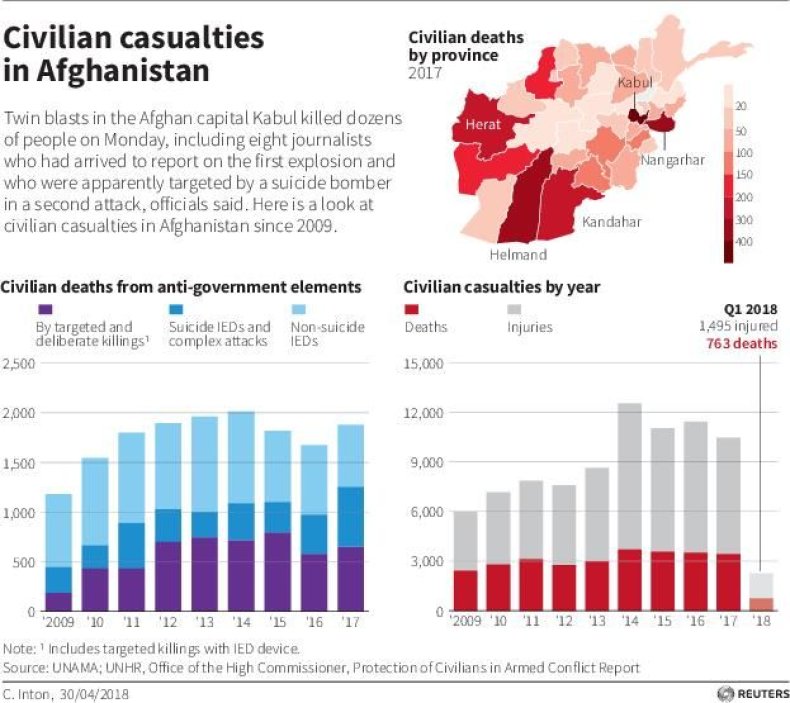 It turned out a Democratic war looked a lot like a Republican war. Casualties mounted on all sides and comparisons to Vietnam began to multiply. The Obama administration scored a major public victory when U.S. Navy SEALs managed to locate and kill Al-Qaeda chief Osama bin Laden in Pakistan in May 2011, but shortly after U.S. troops began to leave Afghanistan en masse later that year, the Taliban regrouped.
"The troop drawdown approach wasn't necessarily wrong because no one wanted to have this neverending conflict and obviously with the U.S. to have another Vietnam experience, but setting that deadline, potentially, and vocally setting it, was misconceived and that's something that Trump has obviously tried to avoid, he very clearly said there's no fixed timetable, which has been really welcomed inside Kabul," Winterbotham said.
Related: When Will the War End in Afghanistan? President Trump PromisesVictory, but Is Vague About Troop Plan
Prior to taking office in January 2017, Trump had not only accused Bush and Obama of mishandling the protracted conflict, but presented himself as a critic of all long-term, costly foreign U.S. military involvement. When Trump took the podium at Fort Myer in Arlington to reveal his Afghanistan strategy, he made a rare admission that his advisers had persuaded him not to follow his original instinct, which "was to pull out."
"He acknowledged that his own preference would have been to withdraw and that he had been persuaded otherwise, and I think he was persuaded otherwise because he doesn't want to be the president who 'lost Afghanistan,'" Dobbins said.
Trump instead emphasized that, unlike the Obama administration's approach, there would be no more "arbitrary timetables" or "nation-building," just "killing terrorists." Even with an increase of troops, however, the Trump administration has failed to reverse steady militant gains that may not result in a total takeover as long as the U.S. remains involved, but ensure that the Afghan government can never truly restore its power, or gain legitimacy.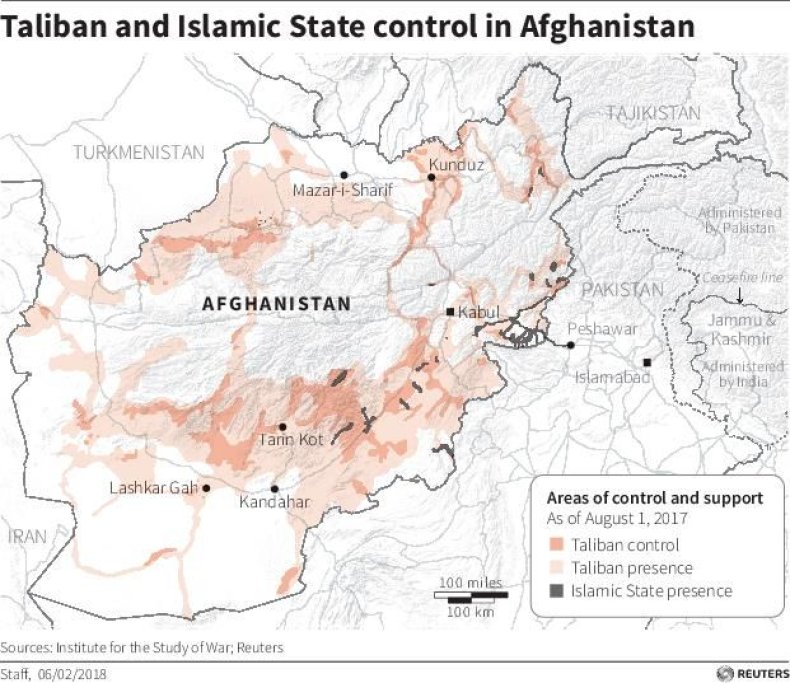 "The fact is the Taliban's strength comes from the fact that they don't need to win, firstly, they just need to continue, secondly they win through perception, so even if they're not actually winning, and everyone knows that they can't win this war militarily, the fact that the Afghan government is losing, is what matters. The fact the Afghan government can't generate legitimacy boosts the Taliban," Winterbotham said.
Neither Winterbotham, Davis nor Dobbins expected peace to prevail in the war-torn country anytime soon, but all three experts advocated for eventual negotiations between the Afghan government and the Taliban. Pompeo himself proclaimed "there is hope" for such talks during his Kabul visit on Monday, but maintained that "there's still a great deal of work to do." The best the U.S. could likely hope for after the deaths of over 2,400 U.S. personnel and tens of thousands of Afghans at a price tag of over $1 trillion was a stalemate—a lesson that may also be applied to Washington's other misadventures abroad.
"There is one overwhelming, overpowering lesson that must be learned by hopefully the current administration and certainly by future administrations: ...regime change does not accomplish any American values, any American outcomes; it doesn't do anything for our national security, for our economic security, for our regional security; it does nothing but cause us pain," Davis said.
"We have to recognize that military power cannot solve political problems," he added.