Canadian Cannabis Company Granted First License by Ukraine to Import and Sell Products
A Canadian cannabis company has become the first international entity to be granted a license to import and sell its products in Ukraine.
The State Service of Ukraine on Medicines and Drugs Control officially gave permission to C21 Investments Inc., which is headquartered in Vancouver, to import, process, distribute and re-export Cannabidiol (CBD) extracts, concentrates and products. With the deal in place, the company plans to expand further internationally. It is also in the process of applying for permission to cultivate hemp and cannabis in the Eastern European nation.
"We plan to open a European office in Amsterdam and/or London," CEO and President of C21 Robert Cheney told Newsweek. "Our International brand licensing will most probably be located out of Ireland, but this is under review. We are further reviewing opportunities in Asia and South America while our focus remains primarily further expansion in the USA."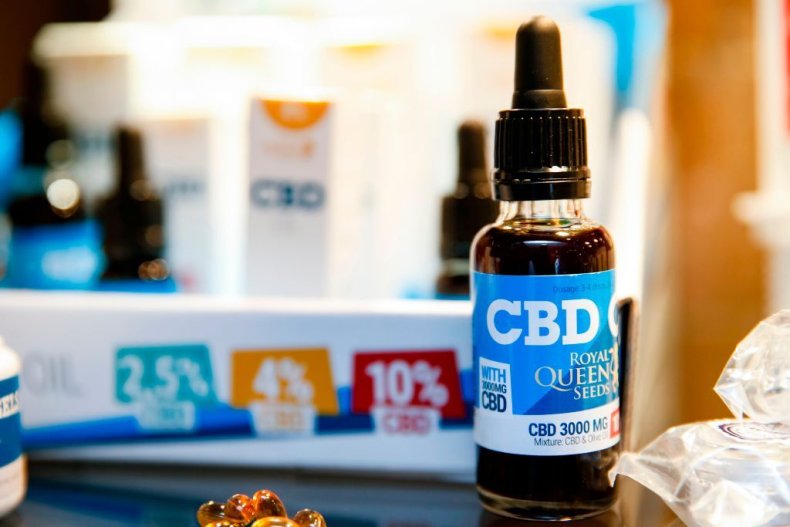 Through its approval to operate in Ukraine, C21 aims to expand its operations to import throughout Europe. Although Ukraine is not a member of the European Union, its government aims for full membership in the future. Kyiv signed an association agreement with Brussels in 2014, which made trade with the EU much easier. Ukrainians have also been granted visa-free travel to EU countries as of last year.
While cannabis remains illegal in most EU countries, many have moved to decriminalize and many also have allowed for CBD extracts and products with minimal THC content. Meanwhile, medicinal and recreational legalization of cannabis has moved forward in numerous countries throughout the world.
"Legalization is happening at a much more rapid pace than expected even compared to say 12 months ago," Cheney said, pointing out that his company expects that trend to continue. "The market will transform as the dominant products shift from flower into processed and more consumer friendly product formats such as vape, capsules and lifestyle products," he suggested.
Canada became the second country in the world, after Uruguay, to legalize and regulate recreational cannabis consumption, production and sales last month. In the lead up to and following the decision, marijuana companies have seen a surge in investment, as publicly traded entities' stock prices have also grown rapidly. Some analysts have compared the budding industry's growth to the 1990s internet boom and cryptocurrency.
This week's U.S. midterm elections were also seen as a sign of growing support for the international legalization movement. Michigan became the tenth U.S. state to legalize recreational cannabis, and Utah and Missouri joined more than 30 states that have already legalized medicinal use of the plant.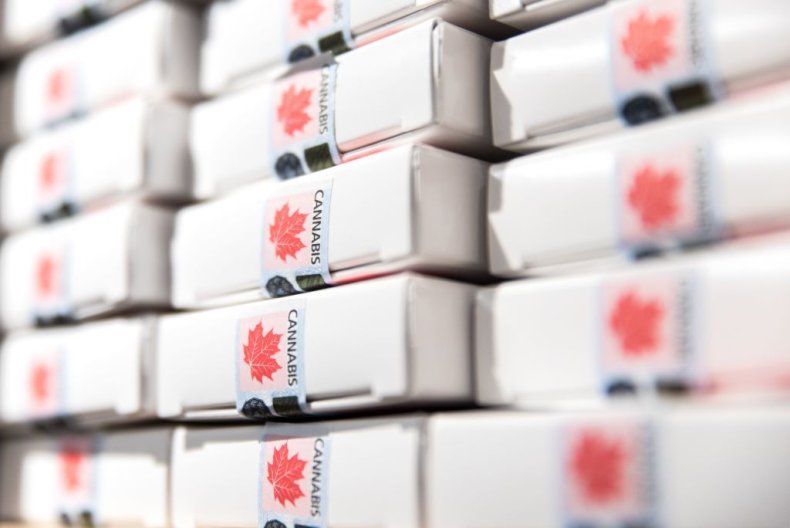 However, under federal law, cannabis remains classified as an illegal schedule 1 drug. But with growing momentum, campaigners hope that is set to change in the near future.
"This is yet another historic election for the movement to end marijuana prohibition," Steve Hawkins, executive director of the Marijuana Policy Project, said in a statement emailed to Newsweek following Tuesday's election results.
"Marijuana has now been legalized for adult use in one out of every five states," he pointed out. "So I think it's safe to say federal laws are in need of an update. We hope the results of this election will inspire Congress to finally start addressing the tension that exists between state and federal marijuana laws in our nation."