Canadian Scientists Create First Beer Brewed From Cannabis Ahead of Legalization
Canadian scientists have created what is being hailed as the first beer brewed from cannabis, as the U.S. neighbor is set for legalized recreational use of the plant in October.
Although other cannabis beers are already on the market, these are generally brewed with barley infused with cannabis oil.
"That's not what we do. Our beer is brewed from the stocks, stem and roots of the cannabis plant," Dooma Wendschuh of Province Brands, the Toronto startup behind the new brew, told The Guardian for an article published Sunday.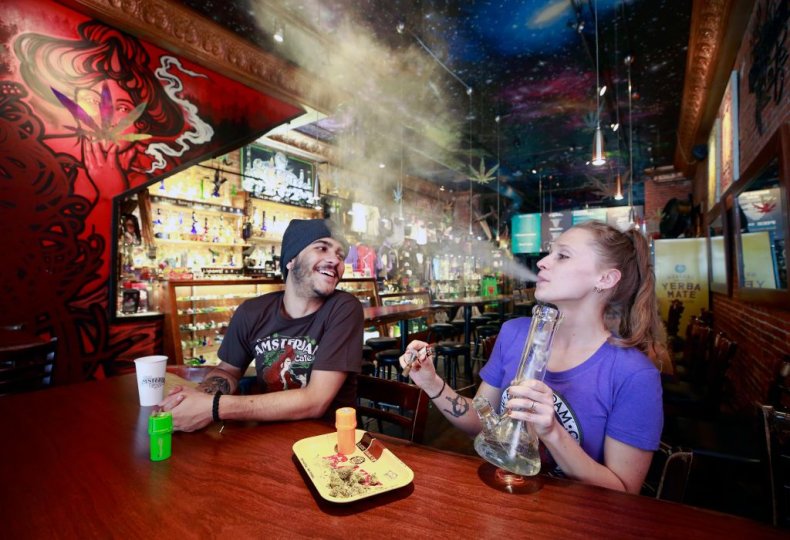 Wendschuh, who originally hails from Florida, moved to Toronto in 2016 and has been working since then to capitalize on Canada's plans to legalize recreational marijuana, a 2015 campaign promise made by Prime Minister Justin Trudeau. In June, legislation passed through both houses of Canada's parliament legalizing recreational pot and laying out new regulations for how the plant can be grown, sold, bought and consumed. Following Uruguay, the decision made Canada the second country in the world to move to legalize marijuana for recreational purposes.
"I don't think there was anywhere else in the world where we could do this business," Wendschuh told The Guardian. "Canada is already leading the world in creating an industry around medical cannabis and we expect them to continue to lead the world in trading and industry around adult-use cannabis."
Experts have said the legal cannabis market will potentially provide major payoffs to early investors. Some have even suggested that investors could see profits comparable to those who bought bitcoin in 2015 or internet stocks in 1994.
Las year, cannabis stocks were also among Canada's best performing. Canopy Growth and Aurora Cannabis are the top publicly traded marijuana companies, and those who invested in them a year ago have "easily reaped bitcoin-like returns," Canada's Global News reported.
Following Ottawa's June decision, marijuana stocks in the country immediately surged. The nation's legal marijuana industry is also already valued in the billions. Top companies Canopy and Aurora are estimated to be worth about $6.7 billion and $3.8 billion respectively.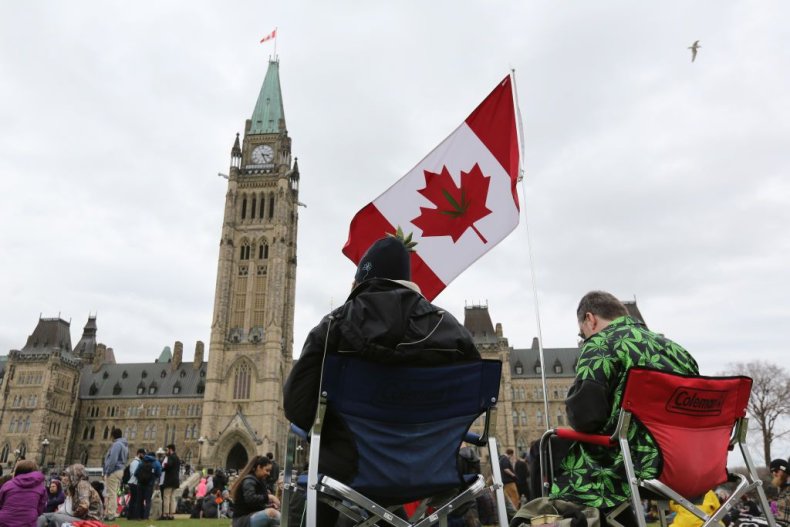 While cannabis beer is just one new product coming out as a result of legalization, a range of edibles and cocktails are in the pipeline across the country. Although recreational weed will be legally available as of October 17, edibles are expected to be legalized a year later. But Canadian producers are already gearing up to release a range of cannabis infused products ranging from desserts, to snacks and honey.
In regards to his company's cannabis brew, Wendschuh said there was a lot of trial and error before the chemists got the recipe right.
"The things that we would come up with just tasted horrible," Wendschuh said. "They tasted like rotten broccoli."
However, the entrepreneur said they finally came up with something with a quality taste. "The flavor is dry, savory, less sweet than a typical beer flavor," he said, explaining that the brews so far have averaged 6.5mg of THC per beer.
"The beer hits you very quickly, which is not common for a marijuana edible," he said.