Candace Owens Calls Kris Jenner a 'Pimp' Over 'Satanic' Kardashian Sex Tape
Candace Owens has branded Kris Jenner a "pimp" after Ray J alleged that Jenner watched three sex tapes he had filmed with her daughter, Kim Kardashian, before selecting the one to be released to the public.
Ray J and Kardashian, both 41, dated from 2002 to 2006 and reportedly filmed the sex tape during her birthday celebrations in Cabo San Lucas, Mexico, in 2004. The footage was released under the name Kim Kardashian, Superstar in 2007.
Kardashian sued distributor Vivid Entertainment for invasion of privacy and for the profits from and ownership of the tape, but dropped the lawsuit amid reports of a multi-million-dollar settlement.
Over the years, there have been persistent rumors that Jenner orchestrated the release of the tape to boost her daughter's profile—a claim she denied this month during an appearance on The Late Late Show With James Corden.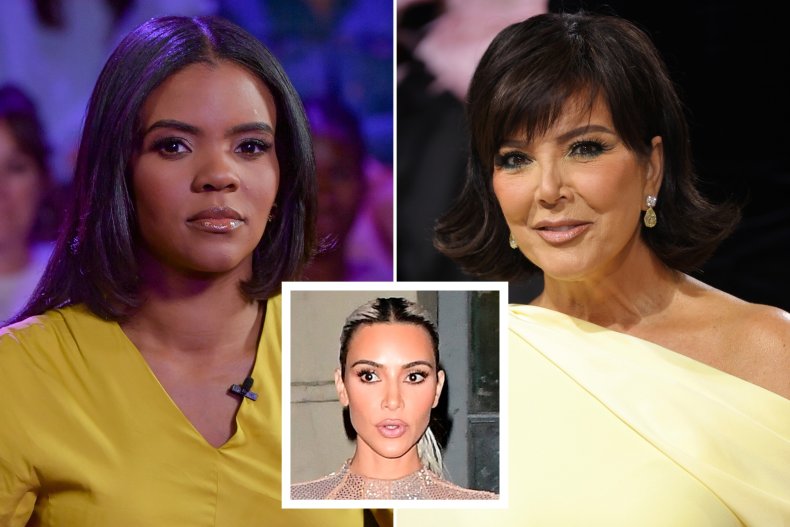 Last weekend, Ray J—real name Ray Norwood—shared a series of Instagram posts in which he threatened to sue Corden, Jenner and Kardashian for defamation. He also talked about the three tapes and showed his social media followers his original signed contract with Vivid Entertainment.
Reacting to the accusations on her talk show Candace, Owens blasted Jenner and condemned the sex tape as "satanic."
"There are really no words that can adequately describe how positively disgusted I am by this story, and what this signifies in terms of the world that we are in today," the conservative commentator said, in a segment that has also been posted on Twitter. "What this really means that a mother sat down and decided to sell her daughter's body for fame and money—and she was successful."
"There are two things here that we need to remember," she went on. "Not only did she do it, not only should we be completely disgusted by the idea that a mother... would sit down and watch various tapes of her daughter having sex with a boyfriend out of wedlock and then say, 'Let's sell this tape. This is the best one. You look the best in this tape. This will make you the most famous.'
"Not only is that disgusting, but then that her plan worked. Kim Kardashian is a billionaire today, and she is, by the way, still selling sex."
Ramping up her attack, Owens described Kardashian as "a body without a soul" and said society had rewarded her for the tape.
"I now hold the opinion that Kim Kardashian is a prostitute, and I am not going to edit this opinion," Owens said. "Kim Kardashian is a prostitute. Her mother is a pimp. Worse than a prostitute, Kim Kardashian is a corpse—she's a body without a soul.
"She is so emblematic of the society that we live in today, that if you are willing to degrade yourself, if you are willing to denigrate yourself, then our society, our American society, will give you more. How much are you willing to show us of your body? How much are you willing to give us of your daughter's body?"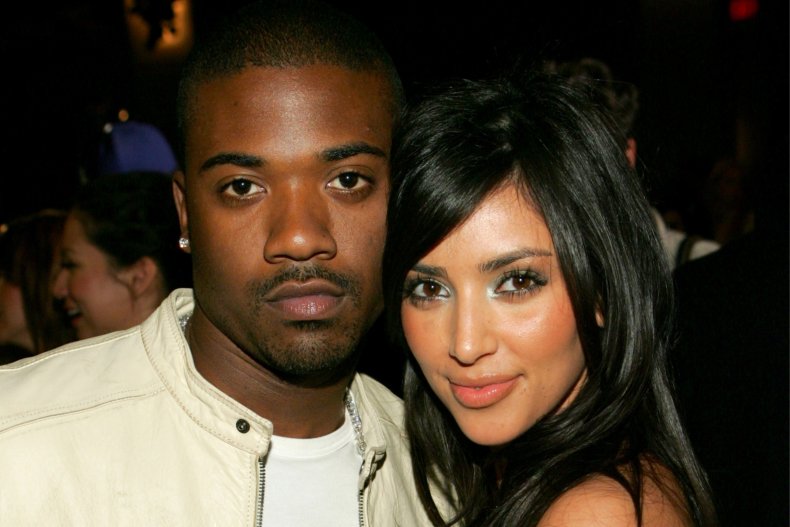 "That is the price of fame and she did it," Owens added. "So, no, it is not an exaggeration to say that Hollywood is satanic, because what could possibly be more satanic than that? What could possibly represent a more incestuous, if you will, relationship than a mother viewing her daughter's body having sex and selling it?"
Newsweek has reached out to representatives of Kardashian and Jenner for comment.
Back in April, the sex tape made headlines again, after reports about "extra unreleased footage" appeared in the family's Hulu reality show The Kardashians.
In one episode Kanye West, Kardashian's ex-husband, is seen delivering the footage to her on a computer and hard drive, after purportedly obtaining it from Ray J.
Ray J branded the events portrayed in the episode "a lie" and alleged in an interview that the tape had been released via a "partnership" between Kardashian and Jenner.
Reacting to his comments, Owens blasted Jenner and described the situation as a "sickening story all around."
"Ray J breaking his silence on the Kim Kardashian sex tape is insane," Owens tweeted in early May. "For years I actually believed Kim was the victim.
"It is difficult to process how evil Hollywood is and what people will do for fame. A mother selling her daughter's body is demonic."
Owens also shared her thoughts in an Instagram story, where she accused Jenner of making Ray J "live a lie for a decade as a villain."
"There is a lot to be said for what Kris Jenner did to @RayJ," Owens wrote. "She out-foxed him. And forced him to live a lie for a decade as a villain so her daughter could climb Hollywood. Just a sickening story all around."