Candace Owens Comes to Don Lemon's Defense: 'What If Trump Said That?'
Candace Owens has defended Don Lemon amid backlash over the CNN host's statement that women over 50 aren't in their prime.
On Thursday's installment of CNN This Morning, Lemon and co-host Poppy Harlow discussed 2024 presidential hopeful Nikki Haley's recent comments about requiring competency tests for politicians over the age of 75.
"This whole talk about age makes me uncomfortable," Lemon, 56, said on the matter. "I think it's the wrong road to go down. She says people, you know, politicians are suddenly not in their prime. Nikki Haley isn't in her prime. Sorry. When a woman is considered in her prime in her twenties and thirties."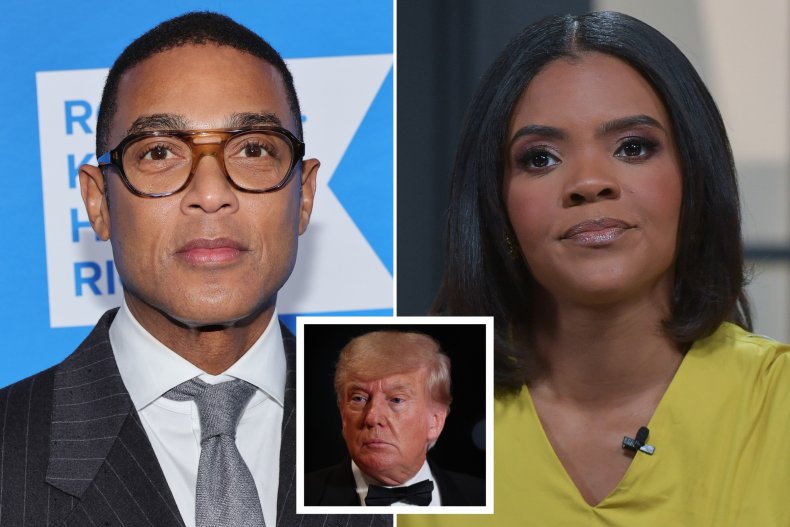 TV personality Lemon was interrupted by Harlow, who asked: "Prime for what?"
He went on to say that it is not specifically his opinion, but said: "If you Google 'when is a woman in her prime,' it'll say twenties, thirties, forties."
Harlow then questioned Lemon again about what he meant by "prime," to which he responded: "I'm just saying what the facts are. Google it. Everybody at home, when is a woman in her prime? It says twenties, thirties and forties. I'm just saying Nikki Haley should careful about saying that politicians are not in their prime, and they need to be in their prime when they serve. She would not be in her prime according to Google or whatever it is."
As Lemon faces continued backlash, Owens, 33, has spoken out in his defense on the latest episode of her podcast—and insisted that conservatives would have agreed with the comment had it come from former President Donald Trump.
"People are gonna force me to actually defend Don Lemon for saying something that simply made sense," Owens said on her show. "People are outraged."
"Don Lemon might lose his job. In fact, they're going to now make him take diversity and inclusion courses. He's facing all of this pressure because he's clearly sexist, right?" Owens said before playing the video of his comments.
After the clip concluded, Owens said: "I'm sorry, what was wrong with what Don Lemon just said? Is it the part that it happens to be true? It's not allowed at CNN? Why is everybody acting so offended by the fact that he basically said water is wet?"
Conservative commentator Owens also took aim at Lemon's female co-hosts, accusing them of behaving like "girls."
"I'm calling them girls because they're acting like little teenage girls. 'Oh God, prime? What are you saying? You're hurting my feelings. Women are in the workplace so that we can cry and be upset and not be able to understand a basic biological fact,'" Owens said in a mocking tone.
Offering an alternative response that Lemon's remark could have been countered with, Owens said that while Haley may not be "in her physical and biological prime, at least she's 30 to 40 years younger than all the other candidates."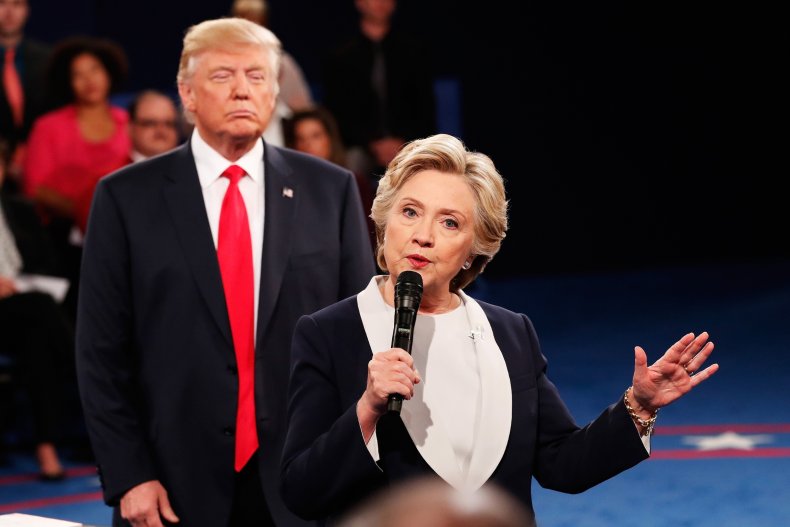 Owens then criticized her fellow conservatives, saying that they would have backed the comments had Trump made them about political nemesis Hillary Clinton.
"Here's the best part about the conservatives that are taking the bait on this, what if Trump had said that?" Owens asked, before doing an impersonation of the real estate mogul calling Democrat Clinton "past her prime."
"We would have been like, 'So true, Mr. President,' because it's so true," she went on.
"Now all of a sudden, Don Lemon says it and we're pretending that we need to be hysterical and crying about it," Owens said. "Give me a break. This is going into the category of me wondering whether or not conservatives are accidentally becoming what they hate, right? Are we becoming the snowflakes?"
Amid criticism of Lemon, Republican Haley, 51, captioning a clip of the moment on Twitter: "Liberals can't stand the idea of having competency tests for older politicians to make sure they can do the job. BTW it's always the liberals who are the most sexist."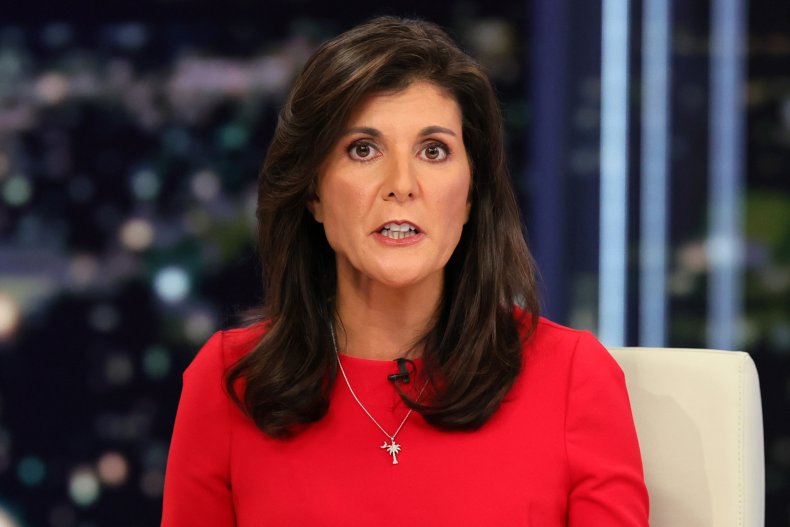 Lemon later apologized for his comments, writing on Twitter: "The reference I made to a woman's 'prime' this morning was inartful and irrelevant, as colleagues and loved ones have pointed out, and I regret it. A woman's age doesn't define her either personally or professionally. I have countless women in my life who prove that every day."
Haley has announced her plans to run for president in 2024 as a Republican nominee. Shortly after announcing her bid for office, Haley, who previously served as the South Carolina governor and United Nations ambassador, spoke about her plans if she were to win the election.
"In the America I see, the permanent politician will finally retire. We'll have term limits for Congress. And mandatory mental competency tests for politicians over 75 years old."
Current President Joe Biden is 80 years old. In November 2020, he defeated former The Apprentice star Trump, who is 76.