Carole Baskin Suit to Block Netflix's 'Tiger King 2' Release Dismissed Hours After Filing
Netflix's release of Tiger King 2 will go ahead on November 17 after a judge denied Carole Baskin's request for temporary restraining order, only hours after it was filed, according to Deadline.
Baskin and her husband, Howard Baskin, filed a complaint in a Florida federal court on Monday, aiming to block the release of the forthcoming second season of the smash-hit documentary series. The suit targeted Netflix and Royal Goode Productions, arguing that the companies have no right to release leftover footage of the Baskins or their Big Cat Rescue company in the five new episodes.
The couple argues that they were led to believe that the appearance releases they signed allowed the footage of them to be used for only one season. Upon its release last week, Baskin was found to be featured prominently in the trailer for Tiger King 2.
"Defendants' unauthorized use of the film footage of the Baskins and Big Cat Rescue secured by Royal Goode Productions under the Appearance Releases will cause the Baskins irreparable injury for which the Baskins have no adequate remedy at law," the complaint, prepared by Tampa law firm Johnson, Pope, Bokor, Ruppel & Burns LLP, read.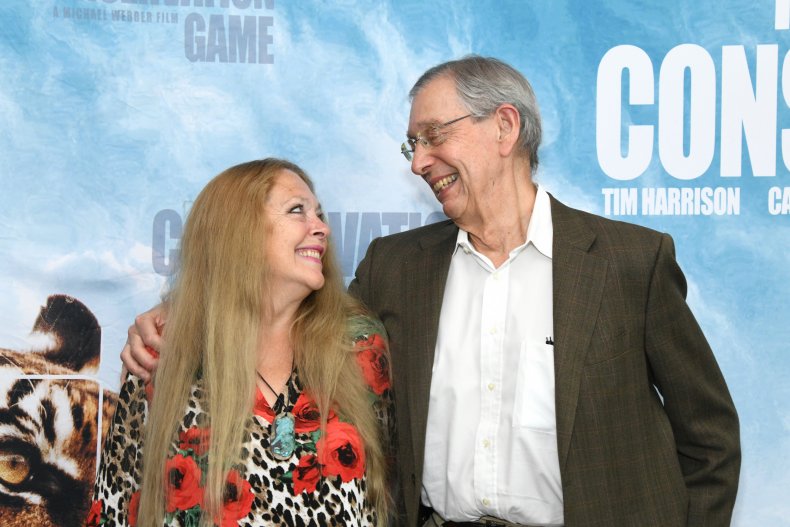 Only hours after the complaint, Judge Virginia Hernandez Covington dismissed the request for a temporary injunction and costs. The decision did not, however, rule out the potential for further legal action.
"While the Court understands the Baskins' frustration, it does not appear that inclusion of Defendants' footage of the Baskins will cause any immediate harm that cannot be compensated with monetary damages," Covington wrote Monday night. "Importantly, the Court merely finds that the Baskins are not entitled to the extraordinary remedy of a temporary restraining order, which would be entered before Defendants have had an adequate opportunity to respond."
Covington's order refers the case to United States Magistrate Judge Thomas G. Wilson "for an evidentiary hearing and the issuance of a Report and Recommendation." The order "takes no position" on the Baskins' potential entitlement to a preliminary injunction, indicating that further legal action could be coming soon.
Baskin has long complained that the first season of Tiger King painted her and her Big Cat Rescue operation in an unfairly negative light. The docuseries notably gave its subject, convicted felon and big cat zookeeper Joe Exotic, considerable space to air conspiracies theories about his rival, Baskin's potential involvement in the disappearance of her first husband in 1997. In some cases, these theories went so far as to accuse Baskin of murder .
Exotic was arrested in 2018 following an alleged plot to hire hit men to assassinate Baskin, who had been critical of his operations for many years. Exotic was later convicted of the charges, as well as 17 federal counts of animal abuse.