'The Talk': Why Is Carrie Ann Inaba Leaving the Show and Will She Be Back?
The Talk will temporarily see another host exit the show as Carrie Ann Inaba takes what she has called "a leave of absence" from the show. This comes after a six-month period in which the CBS daytime show lost three hosts, as Marie Osmond, Eve and Sharon Osbourne all exited the show for various reasons.
Why Carrie Ann Inaba is leaving The Talk
Unlike Osmond, Eve or Osbourne, Inaba will return to the show after an as-yet-unspecified length of time.
In a Twitter post on Monday, Inaba revealed why she is temporarily leaving the show. She wrote: "I have decided to take a leave of absence from @TheTalkCBS to focus on my health and well being. I appreciate the support from you and my family at The Talk and hope to be back soon!"
In the video that accompanied this tweet, The Talk co-host added: "I know you guys understand, health is the most important thing." She followed this up with a second video where she added: "I appreciate your support, I appreciate the love and support from The Talk family, and I hope to be back soon."
On Monday's edition of the show, host Sheryl Underwood said of Inaba's exit: "Carrie Ann we miss you and we look forward to having you back with us soon."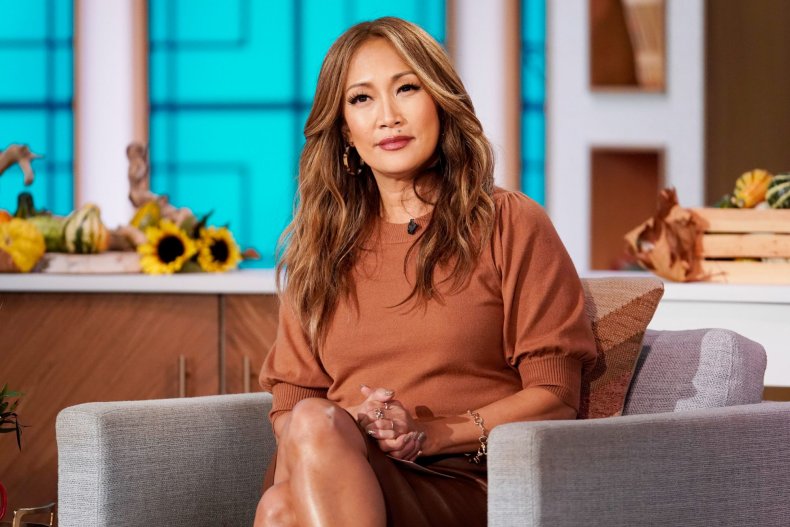 This comes a few weeks after the show was at the center of a media whirlwind after Sharon Osbourne left the show following a heated discussion about race with Underwood on-air and a barrage of allegations about Osbourne creating a toxic work environment (which she has denied).
In the first edition of the show after Osbourne's exit, Inaba discussed the impact that the media attention had had on the hosts of the series. She said: "I want to remind everyone I was not here for that day but I felt it as much as anyone so I'll do less talking and more listening." She also noted how over the "past few weeks individually and as a group we've been in our own healing sessions."
Prior to Inaba's leave of absence and Osbourne's acrimonious exit from The Talk, Eve also left the show after moving to London with her husband during the pandemic. In September 2020, Marie Osmond left the show after a season. In interviews, she hinted that she was going to work on a new show with a producer who was also leaving the program, but rumors (which she denied) circulated of a feud between her and Osbourne.
Newsweek has reached out to CBS for comment on Inaba's return date.